IGT Slump Symptom of Speculation, Not Fundamental Erosion, Says Analyst
Posted on: November 13, 2023, 06:43h.
Last updated on: November 14, 2023, 09:01h.
Shares of International Game Technology (NYSE: IGT) are off 13.37% over the past month and are 22% to the downside removed from the stock's 52-week high, exceeding the definition of a bear market. But at least one analyst believes the slump is more the result of conjecture than it is a commentary on fundamentals.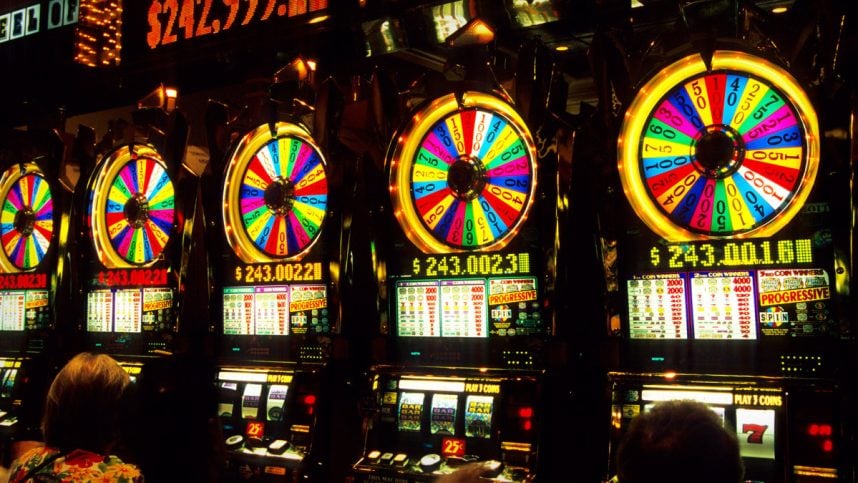 That's the take of Stifel analyst Jeffrey Stantial, who, in a new report to clients, rated the lottery provider and slot machine manufacturer a "buy" with a $35 price target, implying upside of 32% from Monday's close. While the stock has been slumping, IGT has tailwinds, including a steady slot upgrade cycle,
Given historical cyclicality & misconstrued operator commentary this earnings season, we see more outsized investor focus on the slot replacement cycle," wrote Stantial. "Management cited a robust pipeline through year-end, though acknowledging that longer-term visibility remains limited – especially with North American replacements demand still running solidly (est. mid-teens% in Q2A) above 2019A levels."
Among other slot titles, IGT is the manufacturer of Wheel of Fortune slot machines, which are among the most popular slots in casinos across the U.S.
IGT Lottery Biz Still Attractive
Following a recent spate of historically high Mega Millions and Powerball jackpots, IGT management noted to Stantial that there are some signs of "jackpot fatigue."
However, that doesn't dent the overall thesis for IGT's often-underappreciated lottery unit. IGT's lottery business, which accounts for 75% of pro-forma earnings, is a major driver of earnings before interest, taxes, depreciation, and amortization (EBITDA) and is undervalued relative to competing assets.
Still, data indicates domestic lottery sales are soaring this year, and the lottery has historically been one segment of the gaming industry that proves sturdy when consumers dial back discretionary spending.
"Our checks show U.S. multi-state jackpot sales are trending ~80% higher than 2019A year-to-date," added Stantial. "When assessed in totality, lottery demand remains robust & likely resilient even should the consumer pullback (recall U.S. lottery sales declined less than 1% peak-to-trough during the global financial crisis.)"
IGT Could Become Cleaner Lottery Play
In June, IGT announced it is mulling strategic alternatives for its global gaming and PlayDigital units, including potential sales of those units. In September, reports surfaced that Apollo Global Management (NYSE: APO) could make a run at the global gaming unit.
Should IGT divest those businesses, it would get the company out of the ultra-competitive slot machine space while cleaning up the broader investment thesis, likely bringing the highly profitable lottery unit into focus for investors. Even if a sale of the slot unit isn't imminent, IGT can thrive in an increasingly competitive landscape, said Stantial.
"Still, management sees momentum continuing into 2024, in particular citing 1) robust installation numbers/pace for Prosperity Link & Mystery of the Lamp, 2) solid ship share of steppers (~40%) driven by DiamondRS, and 3) opportunity to take share in video WAP led by the new Whitney Houston theme," concluded the analyst.