Icahn May Reopen or Sell Trump Taj Mahal
Posted on: October 20, 2016, 05:00h.
Last updated on: October 20, 2016, 02:42h.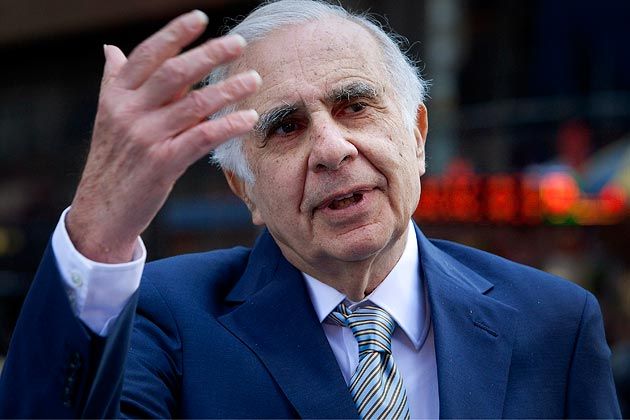 Carl Icahn may yet reopen the Trump Taj Mahal in Atlantic City, or sell it to another casino operator, Icahn Enterprises has said, but not if a punitive bill is passed by the New Jersey legislature.
The legislature is set to vote today on whether to approve a bill, introduced by Democratic Senate President Steve Sweeney, which would disqualify operators for five years from holding a casino license for a property they have closed.
The legislation is designed to prevent Icahn from reopening the Taj in the spring as a non-unionized business, which union leaders suspect is his plan.
Icahn shuttered the casino earlier this month following 102 days of industrial action by the Local 54 of the Unite-HERE union.
The union was protesting at the cessation of worker pension and healthcare benefits, but Icahn Enterprises said the casino was losing millions of dollars a month as a result of the strike and the company could no longer "see a path to profitability."
Sweeney Bill "Ill-advised"
Tony Rodio, chief executive of Icahn Enterprises' casino subsidiary, Tropicana Entertainment, said that the proposed bill would prevent the company from restoring lost jobs and making further investments in Atlantic City.
"Punishing Mr. Icahn by revoking his ability to reopen the Taj or making further investments in Atlantic City for five years, as well as restricting his ability to sell the Taj, is unconscionable especially in light of his record in saving the Tropicana," Rodio said in an official statement.
"It is particularly ill-advised because with this legislation Carl Icahn's ability to further invest in Atlantic City has been constrained and the possibility of creating additional jobs, as he did at the Tropicana, has been seriously limited."
Possibly Unconstitutional
The Sweeney bill would permit an operator to regain its license provided it reaches a deal with the unions. Rodio said that Sweeney, as a union official, was merely trying to curry favor with Local 54 and that the bill is probably unconstitutional because it appears to be created solely with one person in mind, Icahn.
Meanwhile, Local 54 President Bob McDevitt has said he wants Icahn to promise publically to rehire the Taj's former workers if he intends to reopen the casino.
"The people of Atlantic City fought like hell in 1976 to get casino gaming here because they wanted good middle-class jobs in the hospitality industry," he told the Associated Press. "It's OK if billionaires come into Atlantic City and get even richer from the industry. But everyone has to benefit, and that's what they all forget."