Horseshoe Baltimore Plans Gateway Linking Casino to Sports Stadiums, Announces $50M Concert Venue
Posted on: October 11, 2019, 10:09h.
Last updated on: October 11, 2019, 12:29h.
Horseshoe Baltimore is beginning its plans to create a more inviting pedestrian corridor between its casino and the two nearby professional sports stadiums by developing an entertainment district.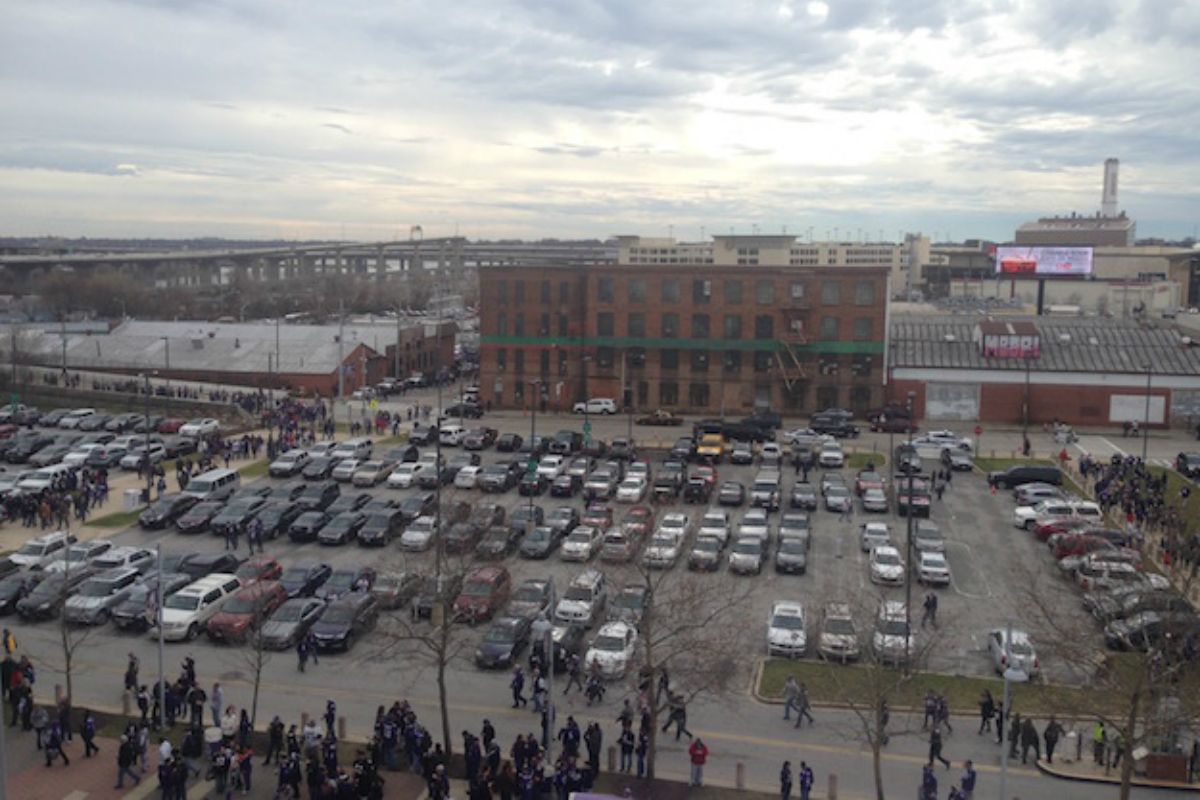 The Caesars Entertainment casino is less than three-tenths of a mile from M&T Bank Stadium, home of the NFL Baltimore Ravens, and a little more than a half-mile from Oriole Park at Camden Yards, home of the city's MLB team. But despite the casino's close proximity, few sports fans are walking to the Horseshoe due to the rather unappealing stroll.
The corridor is currently littered with vacant buildings and warehouses, peddlers, and homeless. Caesars hopes a new $50 million concert venue dubbed the Paramount will help alter the area.
Paramount will be located at 1300 Warner Street, an 80,000-square-foot building Caesars and partnered investors purchased in 2017 for $4.8 million.
Attracting Crowds South
Caesars, along with investors Caves Valley Partners and Bob and Vivian Goldstein, told the Baltimore Urban Design and Architectural Advisory board this week that Paramount will be a roughly 4,000-seat concert venue that will be pedestrian-friendly. There are also plans for a restaurant.
The goal of the project is really to create a sense of place that is unique, so that people will come back to enjoy this place not because there's a certain performance, but they're coming to this place to enjoy and be part of this district," contracted designer Matt Herbert told the city panel.
He added that the ambition is to give pedestrians another attraction south of the stadiums. Caesars is branding the area the Southern Gateway.
The casino operator recently sold property at 301 Stockholm Street to Topgolf. The high-tech driving range and restaurant bar is scheduled to open next year, and will be just steps from Paramount.
Also in the works is the old Hammerjacks nightclub at 1300 Russell Street next to M&T's southern entrance. Developers of the reincarnated music venue say it, too, will open in 2020.
Casino Overhaul
Caesars, which is in the process of being acquired by Eldorado Resorts, isn't giving up on its Baltimore investment. In fact, it's quite the contrary, as the gaming company is investing heavily to better its fortunes.
Horseshoe Baltimore posted its lowest monthly gross gaming revenue (GGR) win ever in August at $18.2 million. September wasn't much better at $18.56 million.
The Horseshoe commanded just a 14.2 percent market share of Maryland's gaming industry in the 2019 fiscal year. The casino's GGR totaled $250.3 million.
MGM National Harbor led the way with $711.5 million, for a 40.4 percent market share. Maryland Live was next with $589.4 million – 33.4 percent.
Another way to potentially bring sports fans to the casino is through legal sports betting. The Maryland General Assembly mulled sports betting this year, but adjourned in April without passing legislation.
State lawmakers aren't sure they possess the authority to legalize sports betting. Delegate Eric Ebersole (D-Baltimore and Howard counties) said voters must pass a ballot referendum to approve any form of expanded gambling.