Hokkaido Japan Integrated Resort Conference Attended by Major Casino Operators
Posted on: January 9, 2019, 10:49h.
Last updated on: January 9, 2019, 10:49h.
Hokkaido, Japan's second largest island behind only the main Honshu island, is holding an integrated resort conference this week, and several major casino operators are in attendance.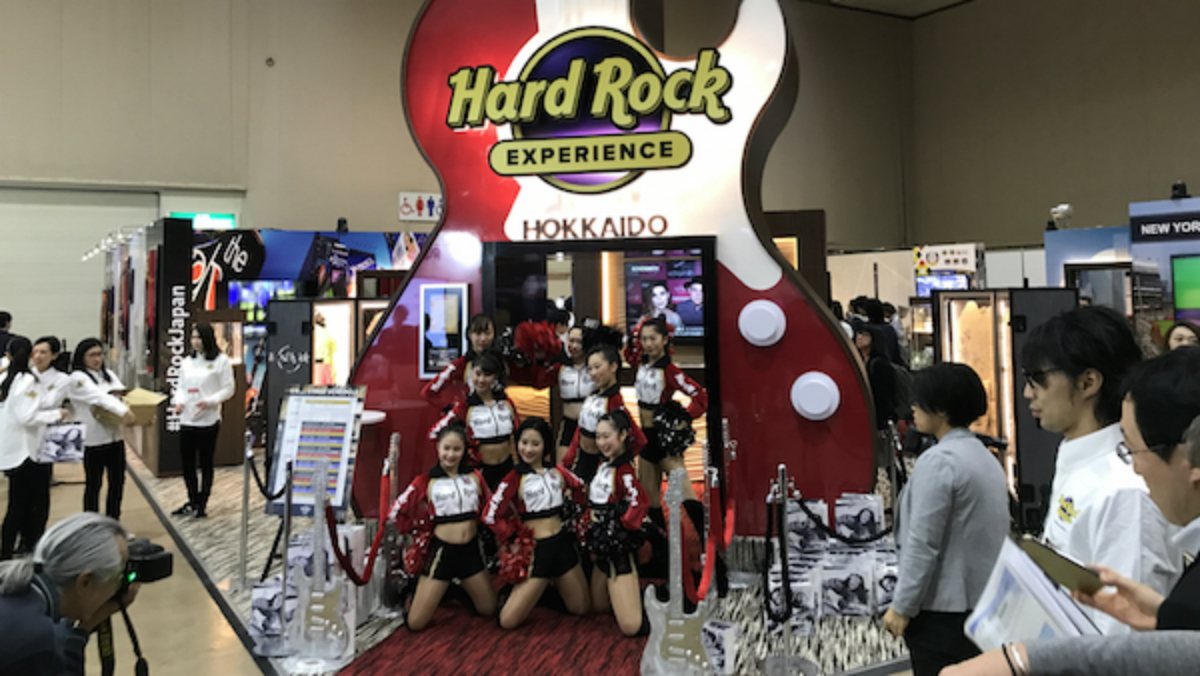 Asia Gaming Brief reports that the two-day showcase in Sapporo is being attended by Hard Rock International, Mohegan Gaming, SJM Holdings, Caesars Entertainment, and Melco Resorts. The conference began today, January 9.
Japan lawmakers are working to finalize regulations to govern the country's forthcoming commercial gaming industry. Three integrated resorts will initially be authorized, and the world's dominant casino companies are jockeying to best position their organizations to win licensure.
Located just north of Honshu, the Hokkaido island is home to more than five million people. Its largest city is its capital Sapporo, which is home to about 40 percent of the island's total population.
SJM and Melco are two of the six concession holders in Macau. Connecticut's Mohegan Tribe is in the process of building its first casino outside the US with its multibillion-dollar Inspire resort in South Korea.
Caesars is also focused on non-domestic operations. Florida-based Hard Rock operates casinos in the US, as well as in Canada and Punta Cana.
Frontrunners Skip Event
Las Vegas Sands and MGM Resorts are viewed as the odds-on favorites to win two of the Japanese casino licenses. Both companies opted to forego attending the Hokkaido integrated resorts conference.
The first significant IR event to take place in Hokkaido, the first day of the exhibition is for companies hoping to enter the gaming industry to network. Tomorrow will be a public event where interested parties will deliver presentations on their proposals. Hard Rock CEO Jim Allen is expected to deliver an address on Thursday.
MGM and Sands' absence might hint that the two companies don't believe Hokkaido is being seriously considered by the National Diet, Japan's lawmaking body. The general opinion is that Tokyo, Osako, and Yokohama are the preferred sites for the integrated resorts.
Morningstar senior equity analyst Dan Wasiolek, who specializes in the gaming industry, predicts that Sands will be awarded a casino license for Osaka, and MGM Yokohama.
The Osaka government has already expressed interest in welcoming one of the casino resorts. The city's recent awarding of hosting the 2025 World Expo is considered to only help the prefecture in grabbing one of the IRs.
Lobbying Up
Japanese lawmakers will look to license casino operators that have international experience, are willing to partner with domestic firms, have a proven track record of abiding to laws and regulations, and are committed to the Asian country's culture and values.
Casino operators are spending heavily to make sure their messages and proposals are on point.
Caesars has hired former US Senate Majority Leader Tom Daschle (D-South Dakota) to lead its Japan Advisory Committee. The politician turned lobbyist has vast experience in foreign affairs stemming from his more than two decades in Congress.
This week, MGM announced the hiring of former Nevada Governor Brian Sandoval (R) just one day after he left office. The Republican has been named the company's head of global development, and is tasked with continuing to develop relationships with policymakers in Japan.
Similar Guides On This Topic