Historic $1.55B Mega Millions Jackpot Drawing Tuesday Night
Posted on: August 8, 2023, 08:07h.
Last updated on: August 8, 2023, 12:25h.
Tuesday night's historic $1.55 billion Mega Millions jackpot is fast approaching, and players wishing to purchase tickets for the slim chance at the life-changing prize only have hours left to get in on the drawing.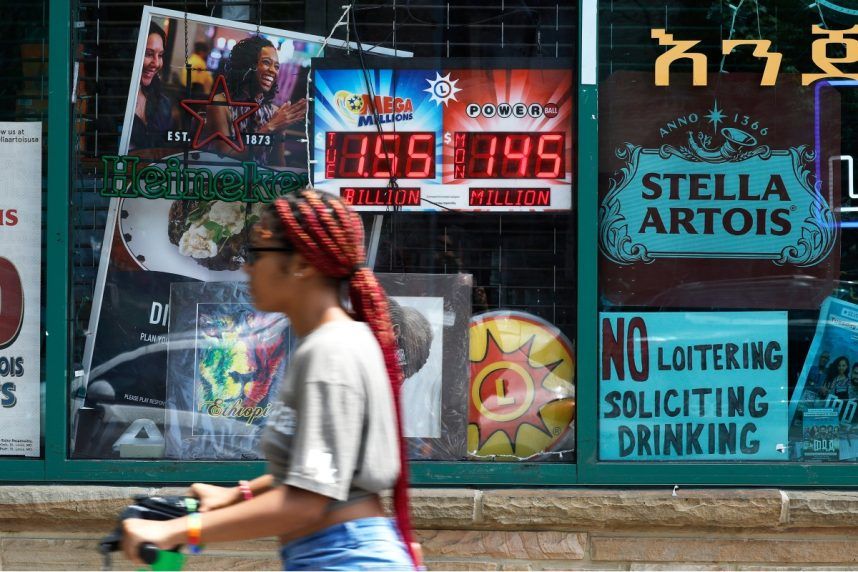 The Mega Millions jackpot hasn't been hit since the lottery game's April 18 drawing, when a ticket sold in New York claimed a $20 million prize. With no ticket matching the six drawn numbers since then, the jackpot has rolled over 31 times to Tuesday's record drawing.
Officials with the Mega Millions Consortium, which operates the interstate lottery game on behalf of the organization's 47 participating jurisdictions, say the full annuitized prize paid out over 30 years is an estimated $1.55 billion. The one-time cash option is forecast at $757.2 million, but lottery officials concede it's difficult to predict how much play such an unprecedented jackpot will generate across the country.
At this level, jackpots are hard to predict with complete accuracy," a Mega Millions Consortium statement read.
Both the jackpot's annuitized and cash prizes are before a 37% federal tax. Lottery winners are also subject to state taxes in 39 of the 47 Mega Millions jurisdictions. Half of the proceeds from the sale of each Mega Millions ticket remains in the state where the ticket was sold.
Cutoff Times Approaching
Mega Millions is drawn at 11 p.m. EST from Atlanta on Tuesday and Friday nights. The Mega Millions Consortium requires participating lotteries to cease selling tickets at least 15 minutes before the drawing.
Each participating lottery electronically submits its ticket sales and number combinations ahead of the drawing. Last year, a record-setting $2.04 billion Powerball drawing was delayed nearly 10 hours after the Multi-State Lottery Association (MUSL), which operates the Mega Millions rival, said a participating lottery experienced technical difficulties in submitting its lot.
Officials at both Mega Millions and Powerball say receiving sales reports from each participating lottery before each drawing is critical to their games' "stringent security requirements," which are designed to "protect the integrity of the game."
Most Mega Millions states allow players to purchase tickets for that night's drawing until one hour before the six winning numbers are pulled.
That means players in most Mega Millions states have until 10 p.m. EST, 9 p.m. CDT, 8 p.m. MDT, and 7 p.m. PST to buy their tickets. Mega Millions isn't played in Hawaii or Alaska.
Record Within Reach
Mega Millions officials might not be ready to say it, but the odds appear strong that Tuesday's drawing will feature the richest annuitized jackpot in the game's history. Mega Millions' current record jackpot came in October 2018, when a single ticket sold in South Carolina won a $1.537 billion annuitized prize.
Mega Millions is likely to benefit from the estimated $1.55 billion jackpot having three full days of sales between last Friday's drawing and tonight. With the jackpot clogging headlines, officials expect new players or sporadic players to purchase a $2 or $3 ticket, the latter including the optional $1 add-on Megaplier that's available in most Mega Millions jurisdictions.
"With enthusiastic players across the country, many of whom are newcomers to the game, it is indeed likely that there will be a new record Mega Millions jackpot," the Mega Millions Consortium concluded.