Phew: Winning $1.5B Mega Millions Lottery Ticket Finally Claimed in South Carolina
Posted on: March 5, 2019, 07:04h.
Last updated on: March 5, 2019, 07:05h.
The winning $1.537 billion Mega Millions lottery ticket sold last October in South Carolina has finally been claimed by a Palmetto State resident who has decided to remain anonymous.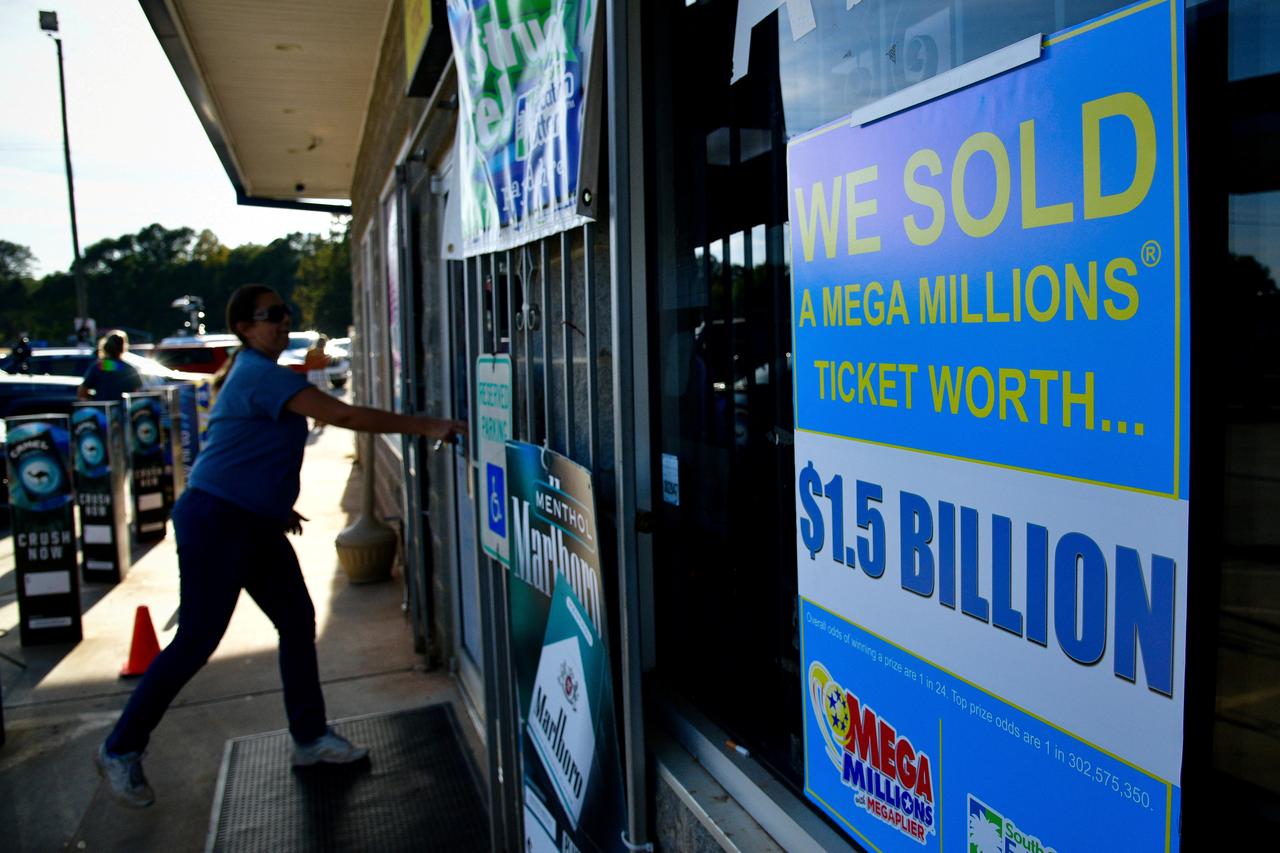 The largest lottery jackpot ever won by a single person in US history, the fortunate individual has opted to take the one-time lump sum cash payout, which in this case is $877,784,124. South Carolina is one of eight states where Mega Millions is played that affords winners with the right to remain anonymous.
In a press release, the South Carolina Education Lottery Commission (SCLOT) said the individual finally came forward 132 days after striking it rich. The winner told lottery officials that they allowed a person to go before them in line at the KC Mart in Simpsonville, and that person purchased a Mega Millions ticket, too.
The winner marvels at how every decision made that day brought the winner to the store, at that very moment, to make the Quick Pick Mega Millions lottery ticket purchase," SCLOT said in its release. "The winner even allowed a fellow customer to make a Mega Millions lottery ticket purchase in front of the winner while in line at the store."
"A simple act of kindness led to an amazing outcome," the player concluded.
State, Store Wins
Many thought the long delay in the winner coming forward meant the ticket had been lost.
Accountant David Stevenson told USA Today last month, "I could understand there might have been tax advantages to wait until 2019. But I see no purpose in waiting now. Honestly, I think it's lost."
Hope was lost in the South Carolina state capital as well. Lawmakers had recently removed from its budget the $61 million in tax revenue the state stands to receive from the jackpot.
The owner of the KC Mart is also extremely happy the Mega Millions ticket hadn't disappeared. The convenience store's owner Chirag Patel will receive a check for $50,000 for selling the winning ticket – something he wouldn't have received should it had gone unclaimed.
"It's exciting. Good for me, good for him, her, whoever it is," Patel told the Associated Press.
Speaking with a local Fox affiliate in South Carolina, Patel said he hopes the winner does good with the money. "It made his life, and he can make other people's lives now, too."
Won Big? Proceed Cautiously
The winner has been working with attorney Jason Kurland of New York, the self-described "lottery lawyer." According to his website, he's assisted several of the largest US jackpot winners. Now, his resume includes the single largest lottery beneficiary in American history.
Kurland advises lottery winners to first double and triple check their numbers to make sure they've actually won. "Take a break, and check again," he explains.
If they match, the attorney says winners should seek an experienced lawyer who understands the lottery process before signing their ticket. Kurland then advises that the ticket be put in a safe deposit box or "the safest place possible."
Next, he says to keep quiet and assemble a team of professionals, as initial decisions "could end up costing or saving you and your family millions upon millions of dollars."
Latest Casino Stocks:
Retrieving stocks data...
Retrieving stocks data...
Retrieving stocks data...
Retrieving stocks data...
Retrieving stocks data...