Hard Rock Casinos Looks to Rock 'N' Roll Into Japan
Posted on: November 8, 2016, 02:00h.
Last updated on: November 8, 2016, 10:11h.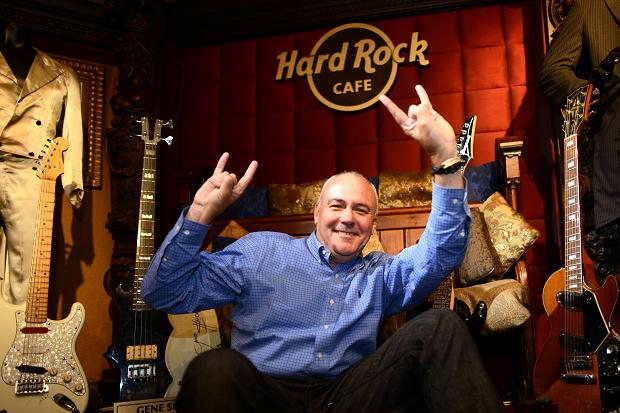 Hard Rock Café International Inc. is the latest casino company in the United States to set its sights on Japan.
The privately owned Florida-based restaurant and hospitality company says it's ready to make a substantial investment in Japan if the country's government takes steps to legalize land-based casino-style gambling.
During an interview with Bloomberg Markets this week, Hard Rock CEO Hamish Dodds said the company is searching for a partner in Japan.
However, if a suitable ally cannot be found, Hard Rock is prepared to take the lead and go at it alone.
"We really hope that we can collaborate with Japanese partners and institutions," Dodds explained. Hard Rock currently operates eight casinos in the US, one in Vancouver, Canada, and one in Punta Cana, Dominican Republic.
Japan Panning Out
Hard Rock joins Las Vegas Sands, Wynn Resorts, and MGM Resorts as US casino companies publicly declaring their intentions to build in Japan should gambling become legal.
The country is currently home to wildly popular pachinko halls, and the government operates pari-mutuel betting on horse, boat, and bicycle races. Gambling that US and European travelers are accustomed to, slots, table games and the like, is presently illegal.
Japan is home to over 127 million residents, and Prime Minister Shinzo Abe of the Liberal Democratic Party (LDP) has set a goal of attracting 40 million visitors to the country each year by 2020.
Analysts believe that if Japan's government approves two integrated casino resorts, $40 billion a year could be injected into the island nation's economy. Abe believes multifaceted venues that combine hotels with gambling, shopping, and conference facilities will bring in a new wave of travelers to the Land of the Rising Sun.
In 2014, Billionaire Sheldon Adelson said his Las Vegas Sands Corporation would be interested in spending up to $10 billion on a casino in Japan. MGM CEO Jim Murren recently echoed a similar sentiment, saying MGM would be keen on spending up to $9.5 billion on a megaresort in Tokyo.
Government vs. The People
Abe has been prime minister since 2012, but the country's most recent election provided substantial gains for his LDP. Now armed with power in the National Diet, Japan's version of Congress, the timing seems right for Abe to push forward with his goal of improving the country's tourism segment.
"The feeling we get is that this is more likely to happen now," Dodds said of casino legalization. "There's more noise, there's greater discussions in the commercial sector about how and when this will be realized."
However, Japan citizens have traditionally opposed casinos due to concerns of problem gambling and addiction. According to recent polling conducted by Reuters, Japanese residents oppose casinos two-to-one.
But the stakes are simply too high for Abe and the LDP to look the other way. Two years into his prime ministry, Abe said in 2014 that integrated casino resorts would be a headlining attraction for Japan's growth strategy.
"The Japanese gambling market is to be the holy grail," Asian markets analyst Aaron Fischer told Bloomberg.