GVC Licensed in New Jersey
Posted on: June 13, 2016, 02:03h.
Last updated on: June 13, 2016, 02:05h.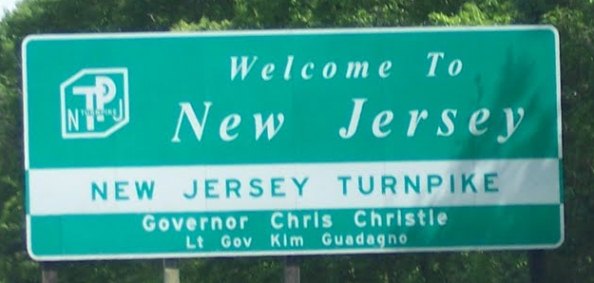 GVC, the new owner of bwin.party, has received licensing approval in New Jersey, which means it would be free to continue its partnership with Borgata to offer online gaming in the state, should both parties choose to do so.
GVC acquired bwin.party for $1.6 billion at the beginning of February, following a protracted bidding war with 888. But since GVC did not hold a license in the state, it was forced to petition the New Jersey Division of Gaming Enforcement for a temporary license so that party-Borgata could continue to operate, while its full application was considered. This was granted under the proviso have no "operational or management control or influence" in the interim.
GVC's licensing was a real test of New Jersey's tolerance of gray market operators, which would appear to be fairly high on the basis of today's news.
The company as a whole engages with more gray markets around the world than bwin.party did, and one of its first moves following acquisition was to reenter Party Poker into 21 such markets across Europe and the Americas. Many of these had been abandoned in 2013 by the previous management, possibly to increase its chances of being licensed in the US in the first place.
Gray Matters
In a recent clarification on its position on gray markets, the DGE acknowledged that there were different shades of gray (50?), and so applicants would be examined on a case by case basis, with close scrutiny of each jurisdiction in which they operated unlicensed. GVC, it appears, is the right shade of gray for New Jersey.
There have been rumors, however, of a breakdown of the relationship between party and GVC, fueled largely by a press release circulated in February by GAN, formerly the Game Account Network.
The presser stated GAN had extended its existing play-money money deal with Borgata to offer real-money gaming and that the company was looking forward to servicing "Borgata's real money Regulated Gaming online experience in the event certain conditions are met." Meanwhile, eGaming Review reported that Jim Ryan's Pala Interactive had been selected as Borgata's new poker platform.
Strained Relations
The relationship may have been soured the uncertainty surrounding GVC's licensing and by its apparent ambivalence towards the US markets. Certainly, New Jersey would seem to be a less attractive prospect to GVC than it had to bwin.party in 2013 when there was hope that other states would follow it into regulation.
"One of the issues bwin.party has had, is that it's tied itself in knots and relied a lot on the US business opening up, and obviously it hasn't really opened up in the way they had hoped," GVC CEO Kenny Alexander told Gambling Insider recently. "That has damaged their business. The US is not a big part of our overall strategy."
GVC is free to operate in New Jersey, but whether the apparently strained relationship with the Borgata can continue remains to be seen, and it would seem that GVC isn't too bothered either way.