GTECH Wins Rights To Mexican Lottery Deal
Posted on: January 6, 2015, 12:35h.
Last updated on: January 6, 2015, 12:47h.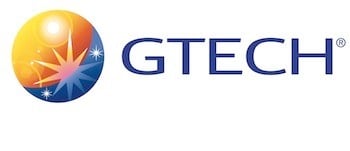 Lottery supplier GTECH has entered into a six-year deal to provide lottery products in conjunction with partner Pronósticos para la Asistencia Pública, the main online lottery operator in Mexico.
The deal will see GTECH provide a number of instant ticket and draw-based games through the country.
The contract, which was signed by GTECH subsidiaries the GTECH Corporation and GTECH Servicios de Mexico, was won following a competitive process for the lucrative deal.
GTECH has already been working with Pronositicos since 1987.
"This agreement represents the continuation of our almost three-decades-long commitment to increasing Pronosticos' returns, which support social programs in Mexico," said GTECH Americas president and CEO Jaymin Patel.
GTECH to Provide New Terminals, Service Support
The deal will see GTECH supply the Mexican lottery with at least 11,000 draw-based lottery terminals that will replace previous machines used by Pronosticos.
GTECH will also be tasked with upgrading the company's communications network and providing ongoing services both online and at retail locations, including the development of new retail channels, maintaining its online terminals, and helping develop their customer service operations.
"For the past 27 years, GTECH has supported Pronosticos in generating a sustainable and robust source of funding for social programs in Mexico," said Pronosticos director general Maria Esther de Jesus Scherman Leano. "The continuation of this long-term partnership will help to modernize Pronosticos' lottery program and launch the next phase of our growth or the benefit of the communities it serves."
However, the deal has not been without controversy in Mexico. Two other companies that submitted bids for the contract, Sorteo Games and Win Systems, complained that GTECH achieved an unfair advantage by submitting a proposal only after their submissions had been unsealed. Mexican authorities launched an investigation into the bidding process last summer.
The fruits of the agreement will start to be seen in September, when GTECH's new terminals will begin to go into service. GTECH has projected revenue of over $130 million over the six years covered by the new deal.
Mexican Gambling Regulatory Bill Imminent
While this agreement marks a major upgrade for the services provided by the Mexican lottery, it's not the only change coming to the nation's gambling industry.
Lawmakers in Mexico showed signs of being close to passing sweeping online gambling regulations towards the end of 2014, with some reports saying that legislation was imminent last month.
That became a possibility after an agreement between the National Action Party and the Party of the Democratic Revolution on the issue came in November.
The new regulations would be designed to bring an end to the many black market "mini-casinos" that are scattered throughout Mexico, but they would also have an impact on the online gambling industry.
In particular, many poker players have expressed concerns that a segregated online poker market could be damaging to professionals in the country, as it would limit the size of player pools on Mexico's sites.
It could also impact some American poker pros that have moved to Mexico to continue playing at major worldwide poker sites.
The regulatory bill was passed last year by the Chamber of Deputies by a 297-32 vote. The bill will still need to be approved by the Mexican Senate before it can pass into law.