Grand Theft Auto Online Casino Boosts Player Spending by 24 Percent
Posted on: November 12, 2019, 01:28h.
Last updated on: November 12, 2019, 01:52h.
It was a long wait for the devoted players of Grand Theft Auto Online (GTA), but the game's casino, the Diamond Casino & Resort, is proving to be a big hit with the virtual denizens of San Andreas.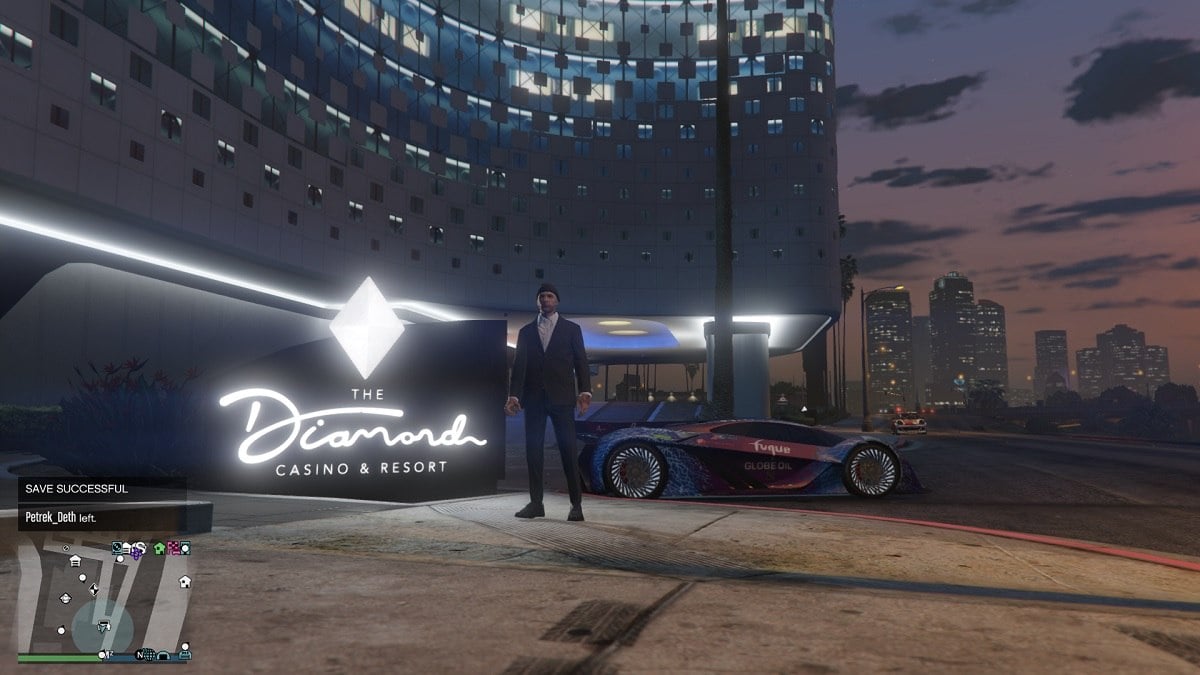 Take-Two Interactive, parent of publisher Rockstar Games, said during its recent Q2 earnings call that the casino had boosted recurrent consumer spending in the game by 23 percent to a new record.
"This update was Grant Theft Auto Online's biggest content launch ever, delivering record player engagement across daily, weekly, and monthly active users in July, and then again in August," said Take-Two CEO Strauss Zelnick.
According to Gamasutra, recurrent consumer spending is the metric used to track revenue derived from in-game spending on things like premium currency, as well as digital game goods and content.
Rough Diamond
The Diamond Casino is a virtual casino in the Hollywood-like neighborhood of Vinewood in the fictional city of Los Santos, in the fictional state of San Andreas — loosely based on Los Angeles and California, respectively.
The casino launched in July, five years after the debut of the game. Throughout that time, a sign saying "opening soon" had been suspended over the building, which had been inaccessible to players.
To put that into perspective, it's taken longer for Rockstar to build its casino than it has for Wynn Resorts to build the Encore Boston Harbor from the ground up at a cost of $2.5 billion. And Wynn Resorts had to decontaminate an abandoned chemical plant before it could lay a single stone.
When it finally arrived, The Diamond came complete with new missions, new cars, and other goodies — and, of course, a playable casino floor filled with three-card poker, blackjack, slot machines, and more.
Players can't gamble or cash out real money. But they are able to use hard cash to buy in-game currency that can then be converted into chips, which means the Diamond operates a lot like a social casino game.
But at a time when in-game microtransactions have become hugely controversial, Rockstar was incredibly cautious about the casino update.
Banned in 50 Countries
For a company that has not historically been afraid of controversy, it opted to block the casino in over 50 jurisdictions worldwide where social gaming and in-game transactions were legally sketchy, including the US state of Hawaii.
This may partly explain the delay, as Rockstar's legal people attempted to negotiate a global regulatory minefield before launching the casino.
This also meant many who had been waiting five years to get inside the casino found to their dismay they had already been blacklisted because of geographical and legal factors, rather than through any fault of their own.
But neither the blacklist — nor the general backlash among gamers against microtransactions — is hurting Rockstar and Take-Two. Zelnick said GTA's performance exceeded expectations in Q2, thanks to the casino "delivering the best quarter yet with respect to daily, weekly, and monthly active users and our best summer ever in terms of new online users and new users overall."
Similar Guides On This Topic