GTA Online Long-Awaited Casino Launches, 54 Countries Blocked from Play Money Gambling
Posted on: July 25, 2019, 09:44h.
Last updated on: July 26, 2019, 08:26h.
Grand Theft Auto Online fans from certain countries were left disappointed Wednesday. Having waited five years for Vinewood's Diamond Casino to open its doors, players in more than 50 nations were told they couldn't buy chips to participate in the casino games when they tried to dive in.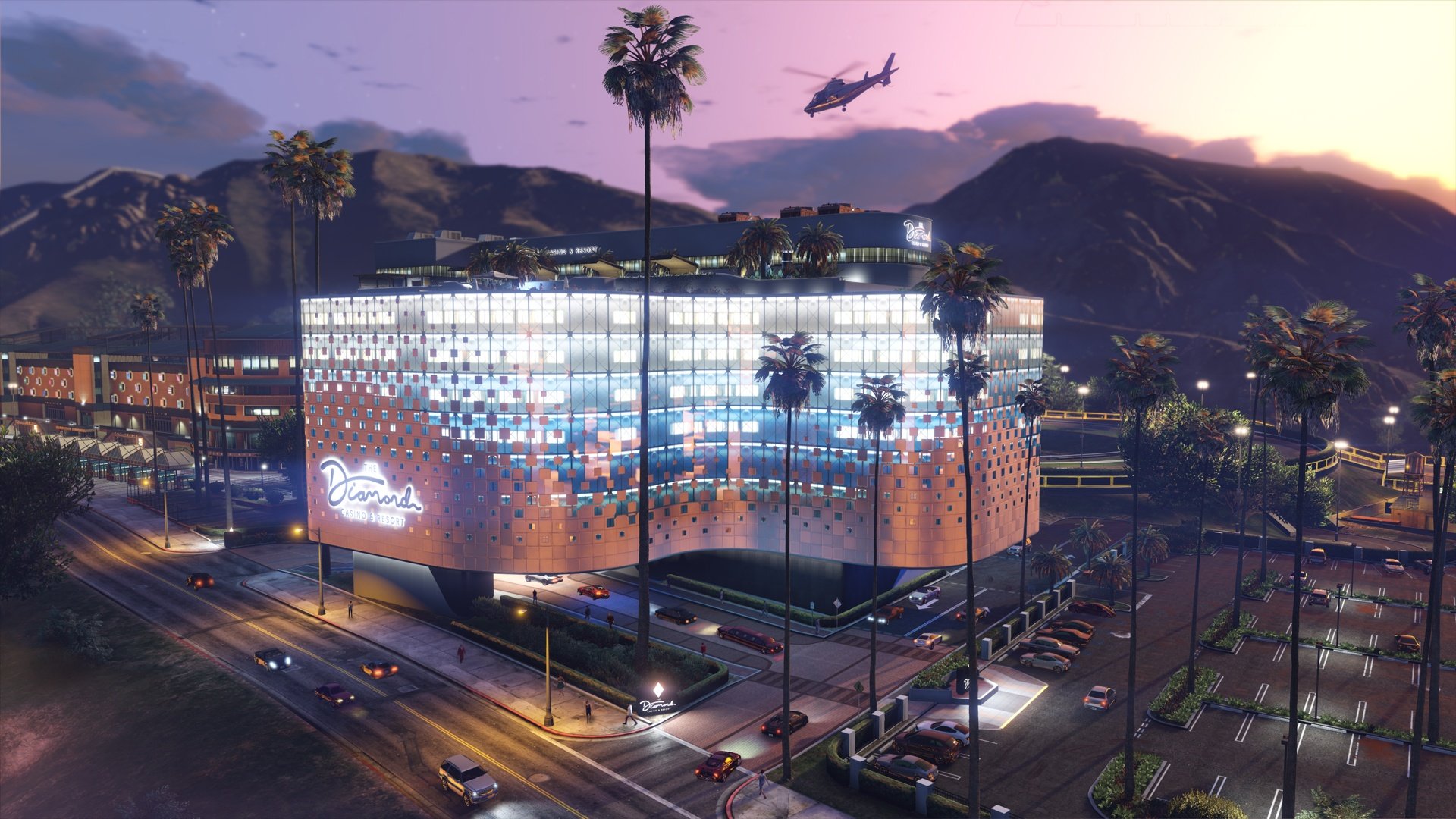 The Diamond Casino offers a new building to explore, complete with new missions, new cars, and other goodies — and, of course, a casino floor with three-card poker, blackjack, and slot machines.
But for a company that has in the past revelled in causing controversy, Rockstar is playing it surprisingly safe with the casino, which launched with the latest game update Wednesday. After all, a play-money casino seems relatively tame for a game that is based around carjacking and allows players to beat up prostitutes for fun.
Some Redditors have begun compiling lists of countries that have been excluded by Rockstar presumably for fear of contravening local regulations.
Regulatory Minefield
Some countries on the list will come as little surprise, like China, Iran, and Saudi Arabia. But many wondered why countries like Portugal and video-game-crazy South Korea were also there.
The simple answer is that in order to operate social gaming in Portugal, which is defined as gaming with no prize in money or money's worth, you must first obtain a license from the Ministry of Internal Affairs.
Meanwhile, social casino gaming is banned in South Korea, as is online casino gaming. The country bans real-world gambling for citizens in all but one of the country's casinos, which cater to tourists.
For a game with such a global reach as GTA Online, negotiating the complex and disparate patchwork of local regulations on social casino games and in-game currencies would have been an arduous task for Rockstar's legal team — and suddenly it becomes clear why the casino took five years to open.
Vinewood's casino became a running joke and internet meme among gamers for the "Opening Soon" sign that had hung above its doors since the game's 2014 inception.
Could US Join the List?
Most western countries do not define social casino gaming played with in-game currency as gambling because they do not consider the currency to be something of value, which means it usually does not require any kind of license from a government body.
But there are increasing concerns about games that ape gambling that are widely accessible to minors. Belgium and Holland have taken steps to restrict paid-for loot boxes that employ chanced-based mechanisms to win desirable in-game items. At the time of writing, these two countries were not on the Redditor-compiled list.
The US could also find itself on that list if US Sen. Missouri Josh Hawley (R-Missouri) gets his way. Hawley has said he will soon introduce the federal "Protecting Children from Abusive Games Act," which is expected to seek to ban loot-boxes and microtransactions.
In March last year, a federal court in the state of Washington ruled that Big Fish social casino was providing illegal gambling under state law.