Elizabeth Warren No Fan of Online Gambling as 2020 Campaign Trail Hits Nevada
Posted on: April 9, 2019, 12:30h.
Last updated on: April 8, 2019, 04:23h.
Sen. Elizabeth Warren (D. Mass) told the Nevada Independent on Saturday that she does not believe there should be further federal regulation of gambling but refused to be drawn on whether she supported or opposed the Department of Justice's recent opinion on the Wire Act, which threatens state-sanctioned online gaming across the US.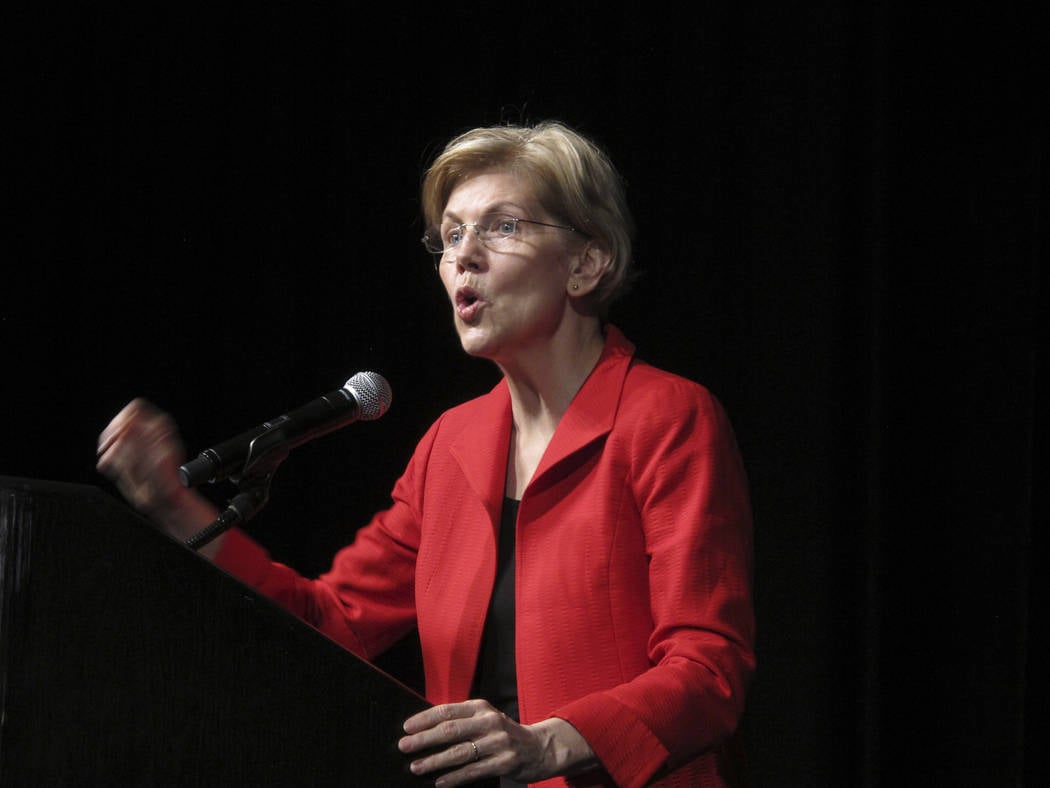 That does not mean she is a fan of online gaming, which she said made her "uneasy," comparing it to the payday loan industry.
Warren was speaking prior to her first Northern Nevada rally since formally announcing her presidential campaign last February.
Mixed Messages
"Online can completely undercut every protection that the state puts in place and that's my concern," she said.
Site-based [land-based] gambling as a part of the vacation, as part of the destination, is a very different thing from online," she continued, "and getting the appropriate restrictions in place so that children don't have access, so that people who have problems with gambling don't have access, are challenges that haven't yet been addressed."
In 2013, Nevada was the first state to legalize and successfully regulate online poker for players within its borders, and state regulators — who pride themselves on having laid down a robust set of standards for the state's sole remaining online poker operator — might take issue with the assertion they have failed to address the most obvious regulatory challenges.
Warren and Gambling
But Warren's political position on gambling in general has been the subject of much scrutiny of late. She opposed it in 2011 when voters in her home state of Massachusetts went to the polls to decide whether to change the constitution to legalize casinos — and when they said yes, she supported an unsuccessful initiative to repeal the amendment.
Nevertheless, when the Department of the Interior last year reversed its decision to take land into trust for the Mashpee Wampanoag tribe of Massachusetts, scuttling its hopes of building a $1 billion casino resort in partnership with Malaysian gaming Genting, Warren threw her weight behind a federal bill to restore the land to the Mashpee.
The bill was reintroduced on Capitol Hill this year, but Warren has not endorsed it all during this year's session because — according to various media reports – her support for the bill has become a liability to those who want to push it through with as little noise as possible.
Warren's much-ridiculed flirtation with Native American identity politics has given the bill unwanted attention and, as the media glare intensifies on her campaign, no one wants her near it —  reportedly not least the Mashpee.
Similar Guides On This Topic