Georgia Election Could Determine Sports Betting, Casino Odds in Peach State
Posted on: October 14, 2022, 10:41h.
Last updated on: November 7, 2022, 10:47h.
The 2022 midterms will determine the power of Congress. But in Georgia, the November 8 outcomes will also establish who serves the state in its top government positions.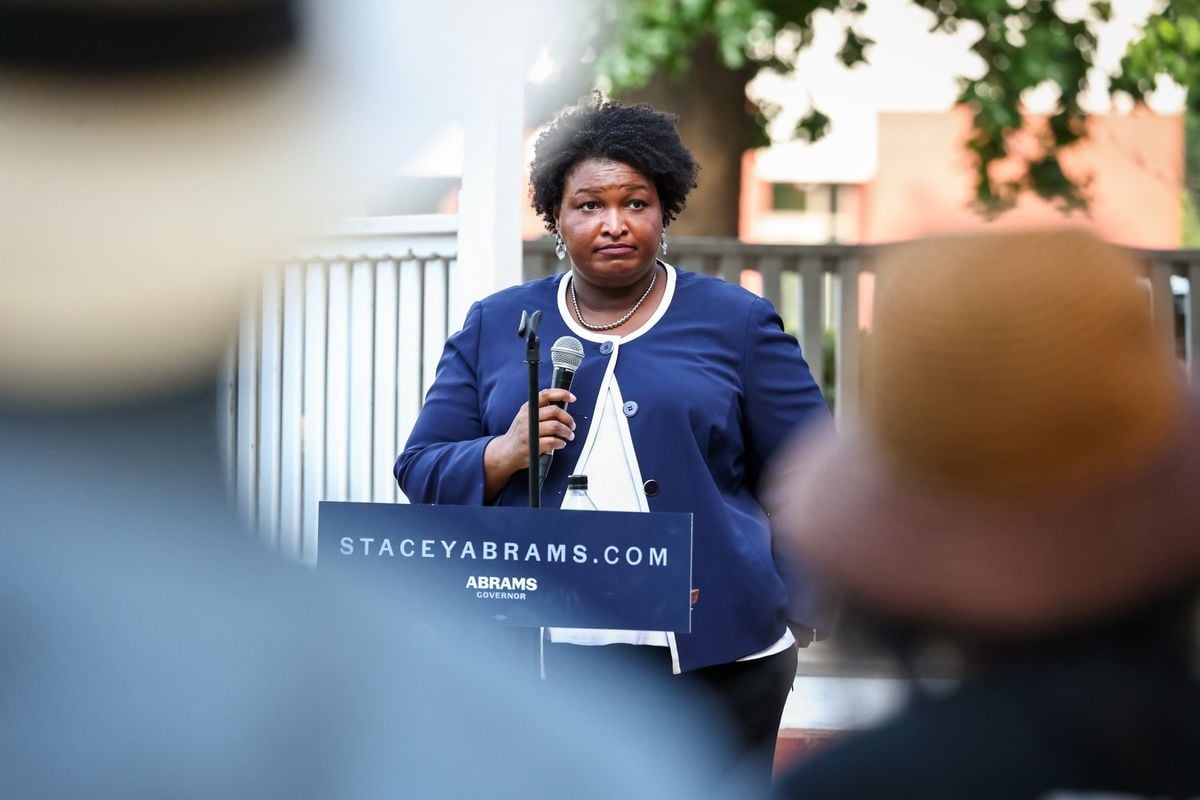 Georgians next month will elect a governor, lieutenant governor, secretary of state, attorney general, and an entirely new state legislature. All of the state's US House of Representatives seats are also on the ballot, as is one of Georgia's US Senate seats.
The election outcome of the state's General Assembly will have a considerable impact on whether Georgia joins the more than 30 other states that have legalized sports betting. Who sits in the governor's office and which party controls the state legislature will also likely decide if a movement takes place next year in the Atlanta capital to authorize commercial casinos.
PredictIt has Georgia Gov. Brian Kemp (R) a heavy favorite to defeat Democratic challenger Stacey Abrams. Political bettors predict history will repeat, as Abrams lost to Kemp in the 2018 gubernatorial election. Kemp's 2022 odds give him an implied chance of 88% of serving a second term.
Gaming Issues
Georgia is one of only eight states with the distinction of not having a commercial or tribal casino. The state has maintained its opposition to most forms of gambling — the exceptions being small charitable games of chance and the state's massive Georgia Lottery, which is one of the richest in the nation.
Some Georgia lawmakers, including state Rep. Ron Stephens (R-Savannah), have notably considered gaming expansion. But efforts to bring a sports betting and/or casino gambling bill to a chamber floor for a full vote have yet to prevail.
Abrams has expressed support for legalizing sports betting and Las Vegas-style resort casinos. She's run campaign ads highlighting Kemp's opposition to gaming expansion.
https://twitter.com/TeamAbrams/status/1565686732976259073
During an August stump speech, Abrams said it's time for Georgia to legalize new forms of gambling to better support public education. Proceeds from the Georgia Lottery primarily benefit the state's HOPE (Helping Outstanding Pupils Educationally) Scholarship program.
Abrams also supports lowering the minimum eligibility grade requirement to a "C" level for students to qualify for scholarships.
Kemp Pushback
Though some in his party are considering lending their backing to gaming, Kemp hasn't yet said if he believes sports betting and casinos might be in the state's best interest. Kemp says it really doesn't matter what he or any other elected state official thinks when it comes to gaming expansion.
It takes a constitutional amendment. It doesn't really matter what the governor thinks. You can't veto a constitutional amendment," Kemp said in August.
To force a constitutional amendment, a bill must be passed with two-thirds support in both the state House and Senate. Only a simple majority support of voters is required to pass a ballot referendum.
Kemp might be correct in saying the governor cannot singlehandedly decide the future of gaming in Georgia. But, the 236 elections next month to determine who sits in the state's 56 Senate and 180 House seats will.