Genting Resorts World Queens, New York Expansion Will Run $400M
Posted on: July 7, 2016, 12:41h.
Last updated on: July 7, 2016, 02:13h.
Genting Group's Resorts World Casino in Queens, New York is expanding. The first and only casino in one of the Big Apple's five boroughs, the property is part of  the Aqueduct Racetrack. Genting recently announced plans to build a 400-room hotel and accompanying spa, additional restaurants, and 140,000 square feet of convention and meeting space on the property.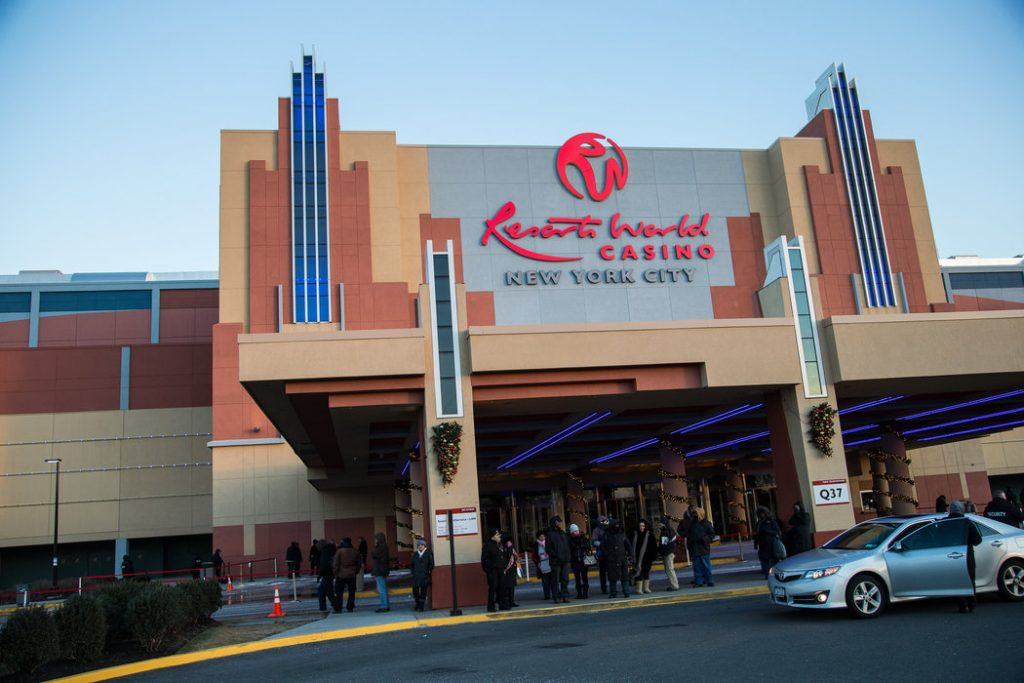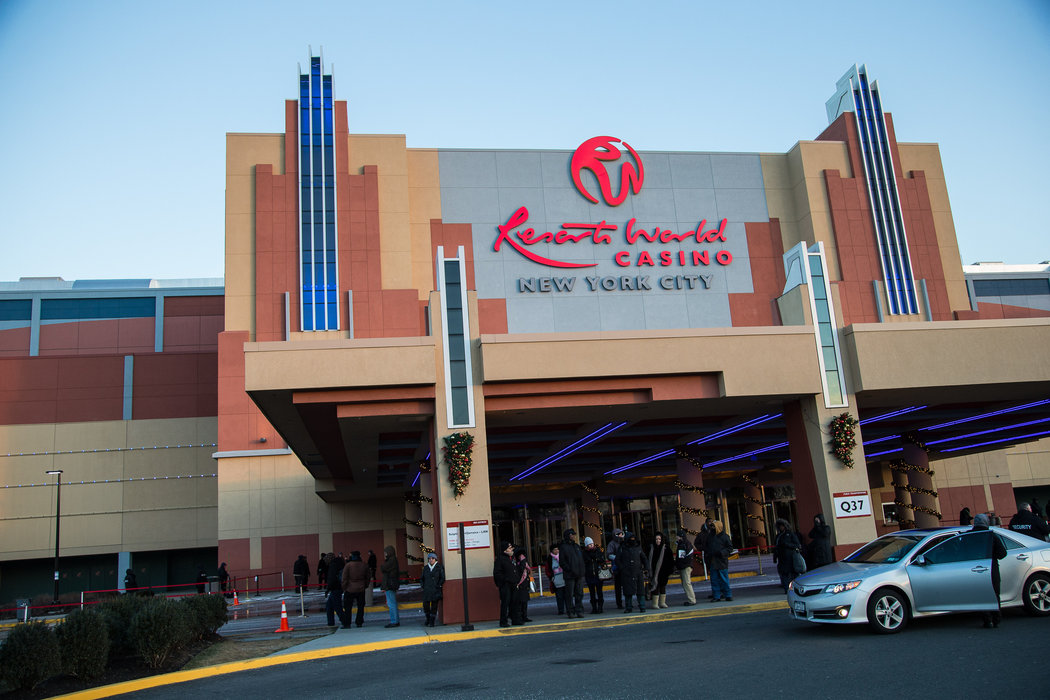 But before construction can commence, Resorts World will need approval from the New York State Gaming Commission (NYSGC) and the state's Franchise Oversight Board (FOB). The expected cost of the new project is between $300-$500 million.
The casino presented its expansion plans to the FOB on June 27, and said the early blueprint is coming in with a $400 million-ish price tag.
First opened in 2011 by parent company Genting Group, the venue currently offers 5,500 electronic gaming machines. That's in addition to table games, but don't expect to see any scantily clad females or surly male dealers at these blackjack and craps tables. They're all fully digital, with no physical dealers on the casino floor at all.
In late December, the NYSGC approved three licenses of a possible seven for upper New York State casinos to be built. Genting may be forestalling the spector of sexier competition once these new gaming properties open. But in selling the project to New York State, money always plays best.
"This new expansion, and its corresponding increase in visitation to our facility, will result in a boost in revenue for both New York's education fund and the state's horse-racing industry," Genting Group Senior VP of Public Affairs Michael Levoff said.
Spend Money to Make Money
Nearby Nassau Off-Track Betting Corp., one of five separately governed New York OTBs, had planned to install 1,000 video-lottery terminals (VTLs) at one of its facilities. But that plot never came to fruition, as Nassau OTB continues to struggle financially.
Local lawmakers decided to allow Resorts World to purchase and house those machines instead. In exchange, tax revenues from the 1,000 gaming terminals will be distributed to Nassau County and the horse racing industry.
"One of the advantages that was afforded by this ability to host Nassau games was to avoid destructive competition within the same market and gave us the opportunity to invest in our facility," Resorts World New York President Ryan Eller told the Franchise Board.
Convention Destination?
Anyone who's ever had the dubious pleasure of rushing from Manhattan out to JFK International airport to make a flight knows that Queens isn't the most sought-after vacation destination.
Located just minutes from JFK, Resorts World has long targeted stranded travelers at the country's fifth-busiest airport. But now the casino is trying to adhere closer to its "Resorts" name and become a true retreat from the real world.
It's likely a smart strategy, as New Jersey voters will decide this fall whether to allow two casinos to be built in northern counties of the Garden State. If the referendum passes, the minimum capital investment for each site will be $1 billion.
That means the North Jersey venues won't be regional casinos like those in Pennsylvania and parts of Maryland. Instead, they will more closely resemble the planned Wynn Boston Harbor and MGM Springfield spectacles: i.e., part of established and recognized Las Vegas and global brands.
Arming Resorts World with convention space could attract more domestic and international companies with offices in Manhattan to shlep out to Jamaica, Queens. With easy access through JFK, at least in theory, meeting in Queens could make sense.
It would also bring a new demographic of customer to Resorts World. That is vital to assuring state and local regulators that the additional gaming machines won't dilute revenues per terminal.
VLTs vs Slots: What's the Difference, Anyway?
Ask the average casino patron what a video lottery terminal (VLT) is, and you're more than likely to get a blank stare. But there are significant differences in how these games play and pay compared to a more traditional slot (electronic gaming) machine.
VLTs pay players based on linked machines, meaning gamblers are up against each other, and not the house, for winnings. There are also pre-set payouts designed to hit at specific times, and like bingo, it's incumbent upon players to claim a win when it happens.
You are connected to a digital scratch card of sorts, which alerts you if you win.
Slot machines, on the other hand, have random number generators (RNGs) and could hit at any time, or go long stretches without any major payouts. Although progressive jackpots do pay out based on inter-machine connections, typical slots jackpots are independent of one another.
Most Read