Genting Gambles in Florida with Uncertain Results
Posted on: January 12, 2014, 05:30h.
Last updated on: January 11, 2014, 11:57h.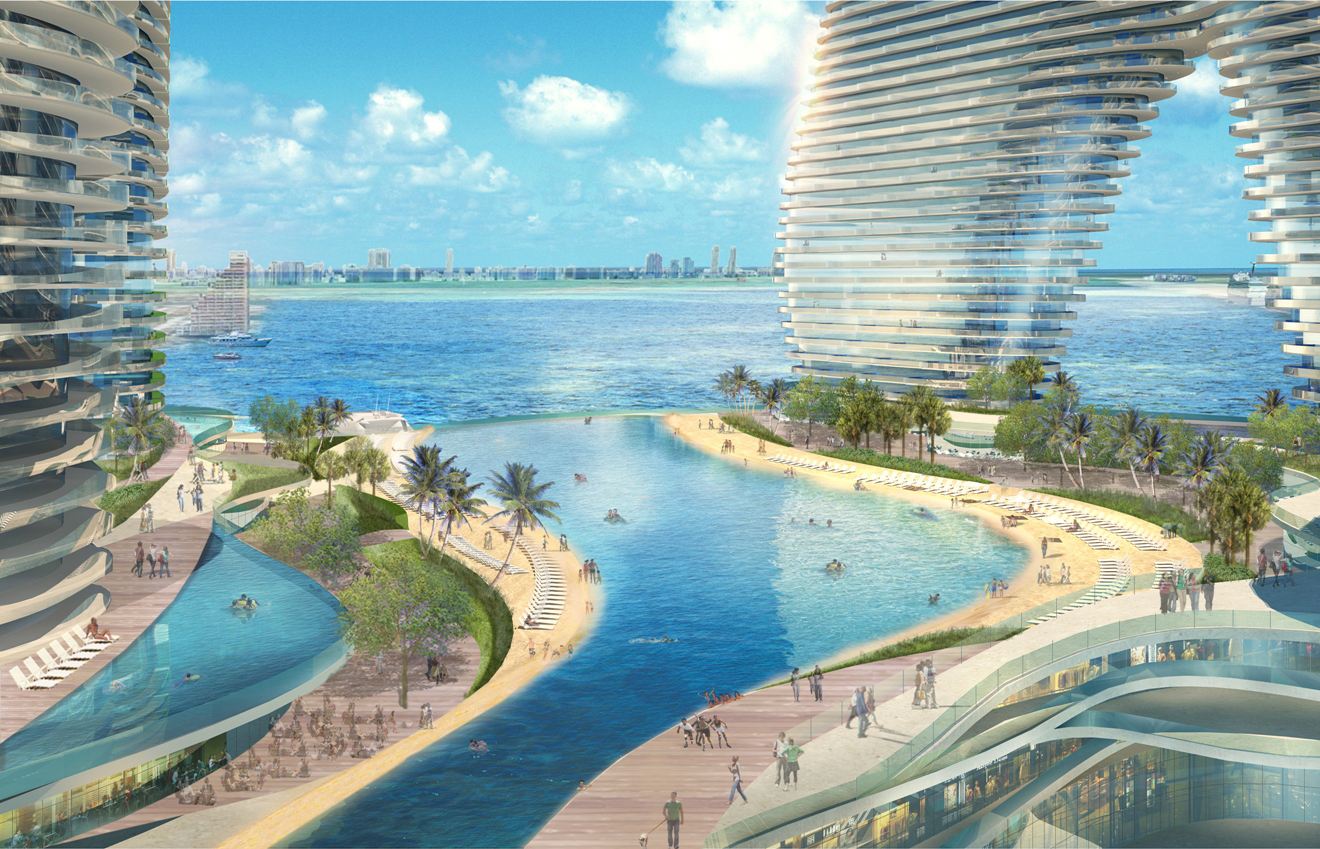 They say money talks, but in Genting Resorts World's case, it's not been speaking as loudly as the company might like.
Despite pouring $236 million into a 14-acre waterfront Miami spread back in 2011 and then sprinkling millions more into pressuring state politicians to "adapt" a construction law to accommodate a new $3 billion
Resorts World Miami
casino project, the Asian gambling conglomerate has largely met with nothing but resistance. So they've now decided on a new, less cumbersome direction for the Sunshine State: a slots-only project that would pair them up with Gulfstream Park racetrack in Miami's Key Biscayne area.
Antagonists Await
Of course, anytime a potential  new casino operator shows up in a state, the first thing that happens is some sort of anti-gaming coalition forms; and Florida has been no exception to that rule. Anti-casino group NoCasino.org is even releasing a movie mid-January called Pushing Luck that claims to show a "sobering glimpse" of "broken promises" from casino operators.
According to Genting's new partner Gulfstream, the racetrack holds an as-yet-unused gaming license that has the potential for use in either Miami-Dade or Broward counties, as the track rests just between the two areas. Gulfstream even brought home this point last summer with a three-horse event that took place on their property, which happens to just go over the Broward county line into Miami-Dade.
But the event may have backfired, as Florida gaming commissioners later filed a complaint against the race track for said event, so the licensing issue remains unclear, and unsupported by the powers that would need to approve it. The proposed Genting project would also break precedent, as until now, only Native American tribes have been able to offer slots without an actual racetrack on the property.
With horse racing still an important aspect of Florida's economy, the new pairing came up with a creative offering to tempt both lawmakers and regulators to bless their new  union; Genting and Gulfstream say they would share some of their profits with Florida's breeders, trainers and owners, an offer that sits mighty well with the
Florida Thoroughbred Horsemen's Association
. FTHA CEO Lonny Powell has even gone so far as to say this makes it a "game-changing" deal, saying "this is the first partnership where the revenue stream and investment would actually go back into the horses."
Two-Hour Tours
Up until now, Genting has been offering only "cruises to nowhere" – in actuality, thrice-daily sailings between Miami and the company's Resorts World Bimini casino in the nearby Bahamas, which conveniently rests only 50 miles off the Sunshine State's coast. During the two-hour trips, fast-acting gamblers could play any games they wanted to on board, and that included sports betting; in exchange for that business opportunity, Genting is to cough up $11 million to go towards fixing up Miami's ports, plus an annual $7 million rental fee that will extend for at least the next 10 years.
A wrench was thrown in the day and evening cruise excursions late last year, however, when the U.S. Customs and Border Protection told Genting they were only to use U.S.-based workers on the trips. A legal battle ensued; but Genting ultimately had to concede, as maritime laws that would apply to other Miami-based cruise lines apparently do not apply when the ship does not actually dock in a foreign port and doesn't require passenger passports, either.
With that decision, Genting cut back on its cruise operations out of Miami, saying they cannot afford to bring in an all-American crew.
And that's not all the issues that have plagued the day-trippers either; pier issues in Bimini have meant Genting has to anchor off-shore and then ferry small groups back and forth, a reality that not only eats up time and manpower, but has proved to be unpleasant for passengers in inclement weather.
Despite all these obstacles – and projected losses of $11 million for 2014 – Genting is apparently not planning on getting out of the day cruise business. And clearly, no matter how stormy the seas, they plan to stay the course in Florida, one way or another.