Game Changer: Pennsylvania Legalizes Online Gambling as Part of Budget Crisis Solution
Posted on: October 30, 2017, 12:27h.
Last updated on: October 31, 2017, 06:08h.
Pennsylvania Gov. Tom Wolf has signed into law a massive gambling expansion package that in addition to allowing for more casino outposts across the state, also includes provisions to legalize online poker, internet casinos, and daily fantasy sports.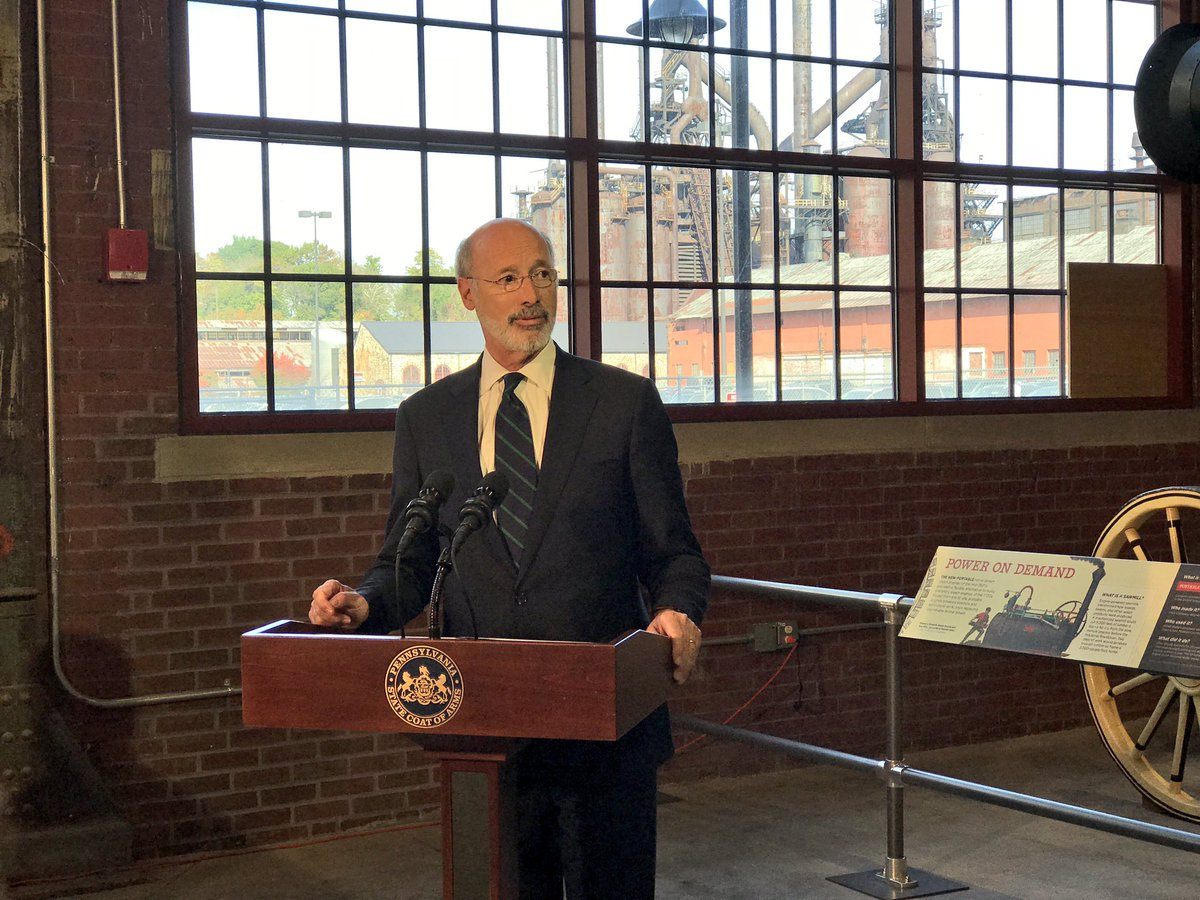 The new law is part of a bill to fix the state's budget. In July, Wolf allowed a $32 billion budget to go into effect without his signature, in part because it was incomplete and underfunded by $2.2 billion.
The gambling package is expected to generate about $200 million annually for state coffers, and was the final piece of the puzzle allowing state lawmakers to close the books on a balanced 2017-18 budget. The majority of the funding for the 2017-18 budget will come by borrowing money from the state's share of the Tobacco Master Settlement Agreement.
After a four-month stalemate between the Republican-controlled Legislature and Democratic governor over how to address the budget deficit, in late October the Senate put forth a package that both the House and the governor could accept.
Signing the new law and making the budget whole means disbursements to state schools and universities, along with other state programs, won't be interrupted.
Gaming Expansion Explained
Pennsylvania's gaming expansion is arguably the most significant change to gambling laws in the Keystone State since they created its Gaming Control Board in 2004, and began on its journey to becoming one of the most significant jurisdictions in the casino, racing, poker, and gaming industries.
Currently Pennsylvania is home to 12 land-based casinos, two of which are considered resorts, where gambling isn't the property's primary purpose.
Under the approved package, the 10 non-resort casinos will be able to bid on 10 satellite gaming licenses that will cost $10 million each for the right to offer both slots and table games. The satellites will need to be at least 25 miles away from an existing casino, the exception being if the winning bidder desires to build its satellite within that close proximity. Each facility will be permitted to house 750 slot machines 30 table games.
The new law also resolves an ongoing local share assessment tax that the Pennsylvania Supreme Court declared unconstitutional last year.
Pennsylvania's licensed casinos will also be able to apply for a $10 million online gambling permit. Slots and interactive table games (including poker) are part of the online gambling legalization, and though lawmakers have expressed openness to the prospects, it's premature to assess Pennsylvania's stance on entering into interstate compacts with Nevada, Delaware, and New Jersey, the other states with legal online gambling, to share player liquidity.
The Pennsylvania lottery was not left out of the packager either, as they too will now be able to sell tickets over the web.
Pennsylvania also joins a growing list of states to fully authorize daily fantasy sports as a legal pursuit, and the new law also includes in it a provision for regulating sports betting, should federal law ever change to end its current prohibition in states other than Nevada.
Truck stops that sell at least 50,000 gallons of diesel per month will also be allowed to have up to five gaming terminals. And eight airports across the state will be permitted to enter partnerships with casinos to build digital gaming lounges. Nevada is currently the only state where slot play is permitted inside airports.
Angst Over Internet Gambling
Not all brick-and-mortar casino operators are thrilled, however, with the prospects of competing in the online space. Penn National Gaming, owner of the Hollywood Casino near Harrisburg, was quick to voice its opposition last week, saying they were "beyond disappointed" with the legislation.
Sen. Robert Tomlinson, a Republican who helped craft Pennsylvania's original casino gambling bill in 2004, voted against the expansion and claimed to be particularly concerned over the online gambling component of it. "I-gaming is not an expansion, it's an explosion," Tomlinson said.
Billionaire casino magnate Sheldon Adelson, whose company Las Vegas Sands owns Sands Bethlehem, the second richest gambling property in Pennsylvania, is perhaps the most anti-online gambling proponent in the country. He is currently entertaining offers to sell Sands Bethlehem, with designs on exiting the newest legal online gambling state soon.
Similar Guides On This Topic