Gambling Supporter Ray Lesniak Folds on New Jersey Gubernatorial Campaign
Posted on: October 12, 2016, 02:00h.
Last updated on: October 12, 2016, 04:23h.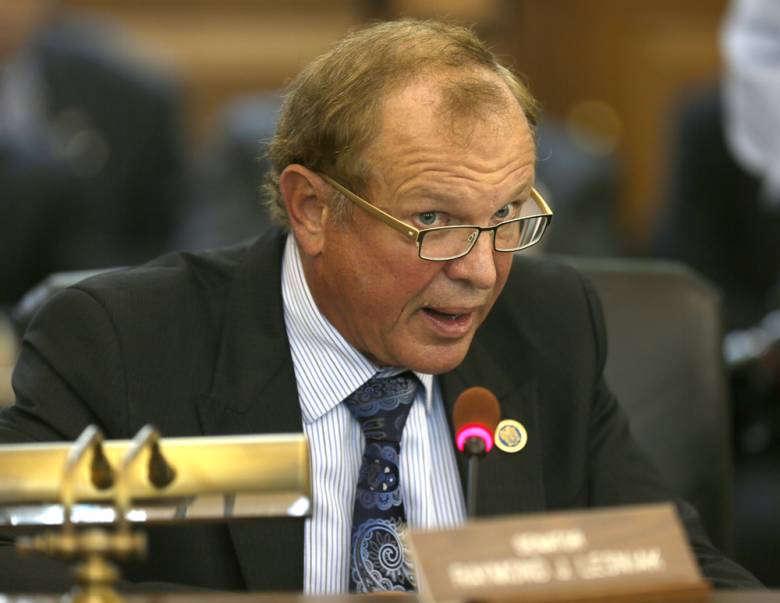 New Jersey State Senator Ray Lesniak (D-District 20) has officially ended his gubernatorial campaign to replace Chris Christie (R) as governor of the Garden State.
The longtime state politician, who has fought for gambling expansion perhaps more than any other state lawmaker in the country, said his opponent has too much money already in place. Phil Murphy (D), the former US ambassador to Germany and Goldman Sachs executive, is the frontrunner for the Democratic ticket.
"No one's more disappointed than I am, but Murphy's tens of millions of dollars spread around to Democratic leaders and political organizations would have been impossible to overcome," Lesniak said in a statement posted to his Facebook page.
Jersey City Mayor Steve Fulop (D) and State Senate President Stephen Sweeney (D-District 3) both recently decided not to run. Going up against Murphy's millions one-on-one, Lesniak believes, was too much to endure.
"The numbers just didn't work and Murphy was very good at spreading enough money around to get the establishment support," Lesniak told Politico.
Lesniak's Loss, Gambling's Win
In 2015, upon considering a run at the governor's office, Lesniak stated he wouldn't seek reelection in the State Senate regardless of his decision. But that thinking changed this week, as the 70-year-old said he plans to seek another term.
"I will continue my fight as a State Senator . . . I'm not going away," Lesniak declared.
That's good news for those in favor of more liberal gaming laws in New Jersey, and perhaps across the nation.
Over his 33 years in the New Jersey Senate, Lesniak has focused on a variety of issues. But in gaming circles, he's known for being the primary sponsor of internet gambling.
Lesniak helped mold the legislation that Christie eventually signed into law in 2013. Perhaps even more important was Lesniak's failed 2011 efforts.
In January of 2011, Lesniak introduced an online gambling bill that was eventually passed by the New Jersey Legislature. Christie vetoed the measure, but that December the US Department of Justice was asked by New York and Illinois to clarify whether New Jersey had the right to legalize internet gaming in the first place.
The DOJ's opinion that the long-held Wire Act pertained only to sports betting, and not necessarily all forms of iGaming, essentially gave states the right to decide whether to end online betting prohibition.
Additional Work Ahead
In addition to bringing gambling online in Jersey, Lesniak also played a crucial role in trying to legalize sports betting in the state. Those efforts haven't been successful, as the Third Circuit Court of Appeals ruled in favor of the NCAA, NFL, MLB, NBA, and NHL that the Professional and Amateur Sports Protection Act (PASPA) prevents states from decriminalizing sports gambling.
Lesniak should be ready for another gaming defeat next month when voters decide on authorizing two land-based casinos in northern counties of the state.
Lesniak has said in support of the constitutional referendum, "Casino expansion will create jobs and generate economic growth. This is an opportunity we have to capitalize on."
But a recent Rutgers-Eagleton Institute of Politics poll found that just 35 percent of voters support allowing casinos outside of Atlantic City.
Most Read

Latest Casino Stocks:
Retrieving stocks data...
Retrieving stocks data...
Retrieving stocks data...
Retrieving stocks data...
Retrieving stocks data...