French Tennis Official Given Lifetime Ban for Match Fixing
Posted on: November 26, 2014, 08:00h.
Last updated on: January 12, 2023, 11:39h.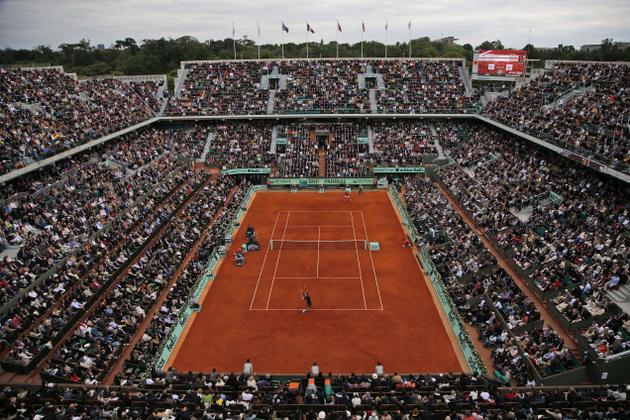 French tennis official Morgan Lamri was given a lifetime ban by the Tennis Integrity Unit (TIU) on Tuesday, which found that Lamri had violated four articles of the TIU's anti-corruption statutes between 2012 and 2013. Lamri, who was a chair umpire that worked on the Futures and Challenger tours that are mainly populated by up-and-coming professionals, is the first tennis official to be banned for corruption.
The charges against Lamri included attempting to influence the outcome of an event, asking a player "not to use his or her best efforts," and wagering (or attempting to wager) on the outcome of a match.
Lamri Denies Corruption, But Admits to Gambling
Lamri denied that he had allowed any corruption in his work on the tours, but told the Associated Press that he did bet on matches he wasn't involved in, and won't appeal the sanctions.
"I can't believe they decided I am guilty without even hearing me," he said.
However, it seemed that the 22-year-old Frenchman had not been cooperating with investigators. The TIU said that he refused to share copies of his bank accounts, which made them suspicious about whether he had received money for unethical actions.
Lamri Spent Time with Players at 2013 Tournament
According to Lamri, although he has worked as a line judge in tournaments as large as the French Open (one of the four Grand Slam events in tennis), he believes he was mostly in trouble for being spotted spending time with players at a Saint-Raphael Futures tournament in February 2013, which was the last time he officiated a tournament.
"For me, they were not players, but just really good friends," Lamri said to Bloomberg. "I would eat lunch with them, I talked with them about all sorts of things, such as life, my friends, my family. They think, because I was talking to the players, that I had talked to them about arranging matches. I have never done that."
Lamri also admitted to making bets on tennis, but never on the matches he was officiating, and said that he never turned a profit by betting.
"I was betting when big players were involved, guys like [Tomas] Berdych for example," he said.
According to Interpol, Lamri is unlikely to be the last tennis official to be associated with match fixing or other integrity issues.
"Tennis is the third most susceptible sport in the world," said former Interpol officer Chris Eaton, saying that only soccer and cricket are more targeted. He also pointed out that the Challenger Tour is perhaps the level of tennis most likely to see match fixing attempts.
"We know the Challengers is a very attacked series," Eaton said. "The fact is these players can break into the full circuit. If they break into the full circuit [after fixing matches], you are owned in the big league. Once you're compromised, you're compromised for life."
Lamri expressed relief over the fact that he wouldn't be receiving any fines to go along with his officiating ban.
The TIU was formed in 2008 in order to battle corruption at all levels of tennis. It is a joint effort of the ATP and WTA tours (which govern world-class tennis for men and women, respectively), along with the International Tennis Federation and the Grand Slam Committee.