Concerns Mount as Brazil Prepares for World Cup
Posted on: May 23, 2014, 05:30h.
Last updated on: May 21, 2014, 10:44h.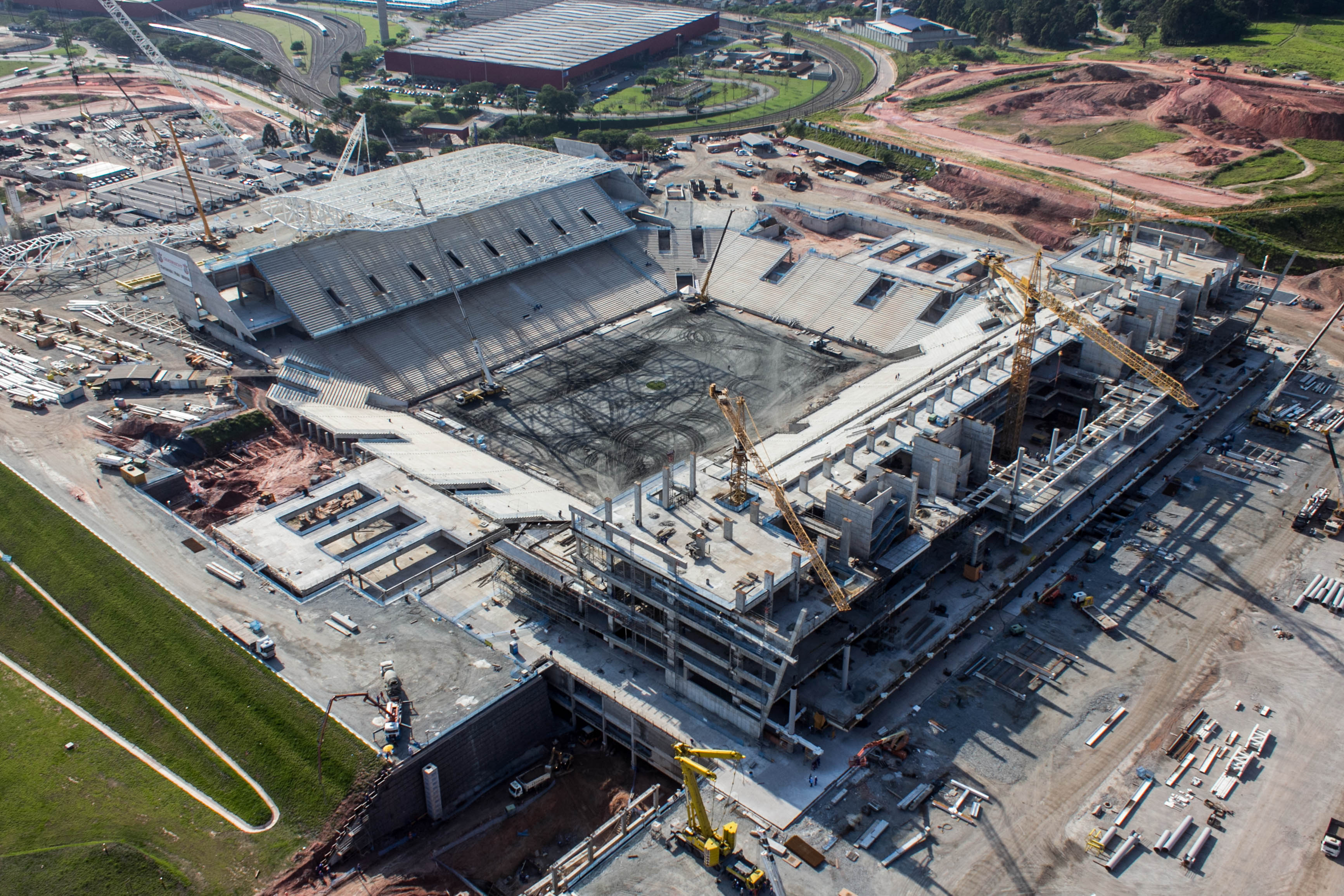 Maybe you thought Sochi was bad, but the buzz from Brazil as it readies to host soccer's biggest event is giving that Olympic travesty a run for its money – and it's not a contest the South American country wants to win.
Stadiums aren't finished. Crime rates are rising. Officials warn of match-fixing concerns. Even the legendary Pele has criticized his country. These aren't the headlines that Brazil wants right now, but they're all anyone is talking about in the run-up to this summer's World Cup.
With so many issues on the table, it's hard to know where to start breaking it down. For travelers from around the world who want to cheer on their nations at the World Cup, though, the biggest issue may be an epidemic of violent crime in many of the host cities.
Crime Rising in Many Host Cities
According to Paulo Storani, a security expect with 30 years of experience on the Rio de Janeiro police force, at least half of the cities slated to host matches – including Rio – have seen recent increases in violent crime.
"People do not recognize the authority of government officials, and as a result criminals are more at ease to commit their crimes because they feel they will not be arrested or punished," Storani said.
State departments in the United States, United Kingdom and Germany have issued warnings to citizens traveling to Brazil. The US State Department cited frequent robberies at ATMs and on city buses, for instance.
Pele Worried About Protests
Those security concerns have only worsened as Brazilians protest the massive amount of money spent on World Cup preparations. Even Pele, Brazil's greatest soccer hero, has expressed concerns about both the protesters and the issues they've brought up.
"It's clear that politically speaking, the money spent to build the stadiums was a lot, and in some cases was more than it should have been," Pele said while speaking in Mexico City earlier this week.
"But I lament what protesters are doing, which is breaking and burning everything," he continued. "We already know that 25 percent of foreigners who are going to Brazil are worried about [the protests]."
Tournament to be Played in Unfinished Stadiums
Those protests aren't likely to end before the World Cup. Even now, a protest by the Homeless Workers' Movement has drawn about 7,000 people to an empty lot near the Arena Corinthians, the Sao Paulo venue that will host the first game of the tournament.
With all the money spent on the stadiums, you might at least expect some spectacular results. But Arena Corinthians won't even be fully completed in time for the World Cup, as some sections of the stadium's roof won't be built until after the World Cup is completed.
FIFA, the world governing body for soccer, is also ordering at least one more test game in the stadium before the World Cup after problems were seen in a match held there last weekend. Not all of the venue's seats were installed yet, there were problems with phone and Internet access, and the unfinished roof had consequences for fans when there was heavy rain during the contest.
Former Interpol Chief Voices Match-Fixing Concerns
Typically, such problems are forgotten at major sporting events once the players are on the field and the action is underway. But according to former Interpol president Khoo Boon Hui, even the matches themselves might be subject to intense scrutiny. Khoo says that even with the world's eyes on the tournament, match fixing could still be a possibility.
"Every World Cup has to be looked at," Khoo said, though he admitted that the cost of fixing a World Cup match would likely be high, thanks to the large salaries of elite professional soccer players.
The 2014 FIFA World Cup is scheduled to begin on June 12.