Former NFLer 'Pacman' Jones Arrested in Indiana Casino, Suspected of Cheating
Posted on: February 28, 2019, 09:02h.
Last updated on: February 28, 2019, 04:17h.
Ex-NFL All Pro Adam 'Pacman' Jones is facing multiple charges stemming from his arrest at an Indiana casino early Wednesday morning.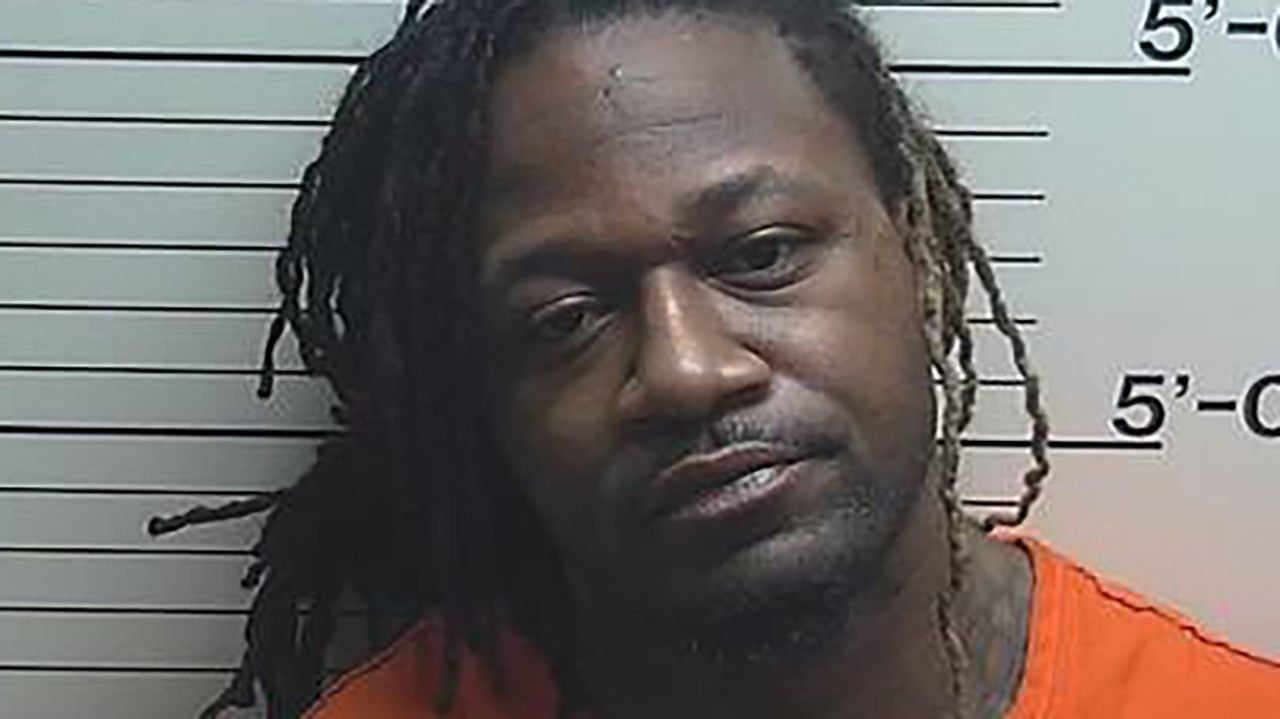 According to a report from the Eagle Country 99.3 radio station, agents from the Indiana Gaming Commission (IGC) were alerted to a patron who may have been cheating at a table game at the Rising Star Casino, located about 20 miles southwest of Cincinnati, just across the Indiana border.
Jones apparently didn't take kindly to the accusation.
"IGC responded to the table games room, and upon arrival, the patron immediately became verbally combative and disorderly with IGC Enforcement Agents," the IGC said in a release.
The former Cincinnati Bengal and Tennessee Titan has been charged with disorderly conduct, public intoxication, intimidation and resisting arrest.
Although no gaming-related charges were filed, IGC officials say more charges could be forthcoming.
Pacman's Rap Sheet
The former All-Pro cornerback has been known for his bad behavior since before he even played his first snap in the league.
A few months after being drafted by Tennessee in 2005, he was charged with assault and felony vandalism following an altercation at a Nashville nightclub. Those charges were later dismissed.
2006 brought a slew of new charges and accusations, including marijuana possession, throwing a punch at a police officer, and twice spitting in the face of a women — the first incident led to six months probation; the second, a one-game suspension.
'Pacman' Jones' most infamous incident came early in 2007, when he "made it rain" with $1 bills in Las Vegas' the Minxx Gentlemen's Club. Shortly after, a brawl broke out in the club and three people were shot, though none were fatal. In the fallout, Jones is hit with three charges and suspended for a year by the NFL. He would eventually plead no contest and be sentenced to one year of probation.
The following year, Pacman would again be suspended four games by the NFL for an incident with his own bodyguard, although he would not be charged.
Jones would mostly keep his nose clean for several years until an arrest in Cincinnati in 2017 for disorderly conduct and assault, for which he'd receive two days in jail and a one-game suspension.
Athletes Behaving Badly
While few can boast the lengthy legal history that Jones can, he's certainly not alone in his bad behavior among pro athletes. 
Last summer, ex-NBA star Charles Oakley was accused of cheating at blackjack at Vegas' Cosmopolitan Casino. He'd avoid jail time and have to pay a $1,000 fine.
Three-time Super Bowl champion Derek Loville got 15 months in prison for selling drugs to a gang. 

More recently, former first-round draft pick Reuben Foster was released by the San Francisco 49ers for hitting a woman in Tampa Bay.

In all, 81 NFL players have been arrested or charged since the beginning of 2017.
As for Jones, he's been out of football since mid-2018, and his first court appearance for his latest arrest is set for Thursday.