Former NFL Running Back Clinton Portis Will Repay $190K to Borgata
Posted on: April 5, 2018, 02:00h.
Last updated on: April 5, 2018, 12:57h.
Former Washington Redskins running back Clinton Portis has reached an agreement with the Borgata in Atlantic City that will see him repay $190,000 to the casino over the next three years.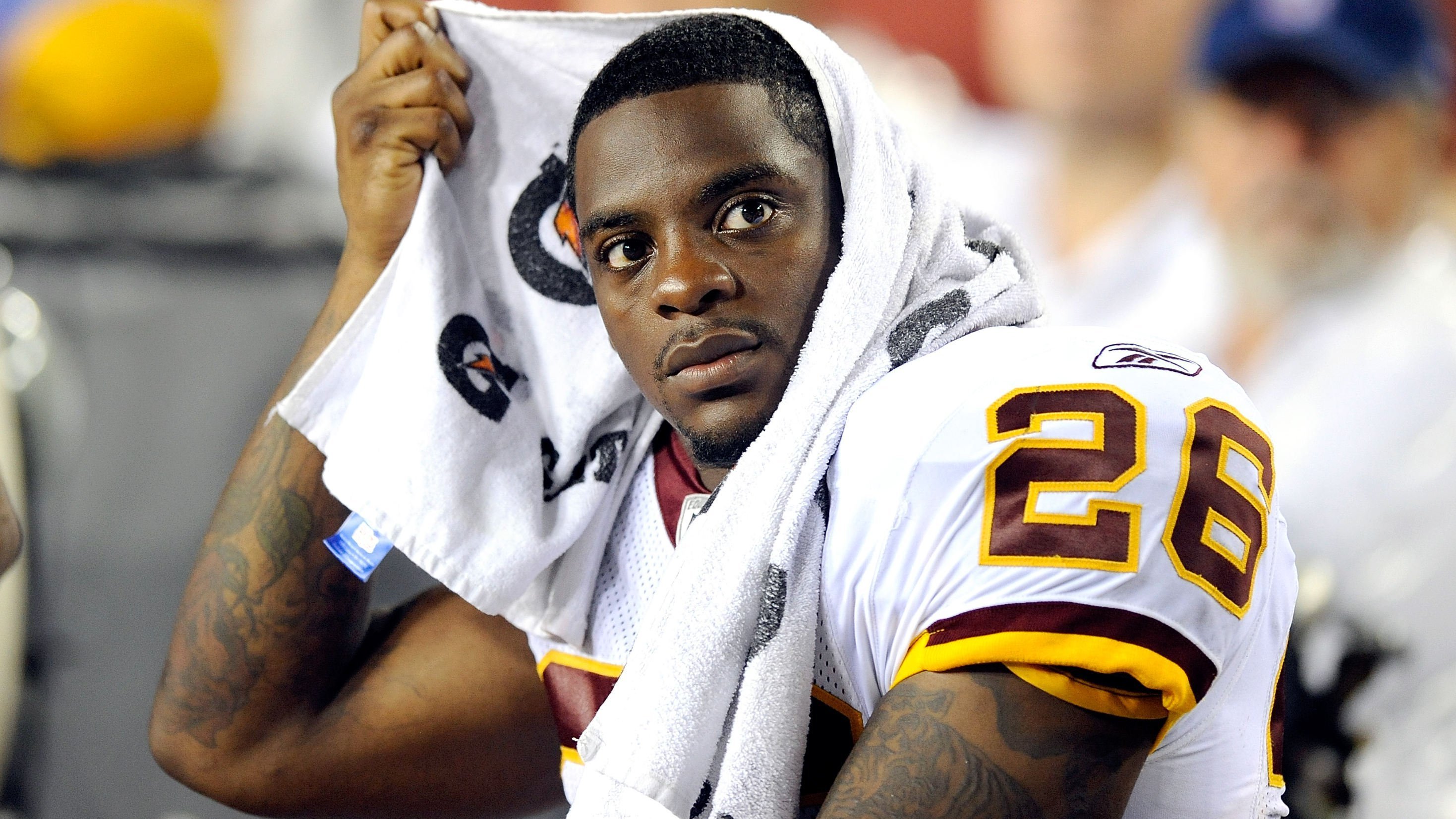 The debt stems from $200,000 in credit that the Borgata extended to Portis in early 2011. When Portis attempted to cover that debt, it was clear he did not have the money to do so, as six separate checks he signed to the casino all bounced.
Since then, Portis has managed to pay back $30,000 of that amount. However, with fees and interest included, his debt to the Borgata is still $190,000. Under the terms of the agreement, Portis will now pay 10 percent of all income above $30,000 each year through August 2021 to the casino, and casino officials will get copies of his tax returns so that they can verify his income.
Loss of Job Led to Cash Shortfall
In this case, Portis' inability to pay the debt may have had as much to do with an unexpected change in his NFL career as with irresponsibility on his part.
"At that time, in January of 2011, my client was slated to make $8 million in the coming year," Portis' lawyer Steven Silton testified in court. "He had no reason to believe that as of that time that he wasn't going to be playing for the Redskins, or he wasn't going to be making the money that he was contractually obligated to make."
In the offseason that followed the 2010 season, Portis was engaged in difficult contract negotiations with the Redskins. Ultimately, this resulted in his being cut by Washington.
At age 29 and with several injuries having shortened his past two seasons, Portis would never play again, and eventually announced his retirement in August 2012.
Portis Considered Killing Financial Advisor
Portis has had a history of financial difficulties since his playing career ended. In 2015, a federal bankruptcy filing showed that he owed nearly $5 million to a variety of creditors. Those included a mortgage company, the IRS, and even his own mother. He also owed $287,178 to the MGM Grand Hotel and Casino.
While Portis has taken some responsibility for his troubles, it also appears as though unscrupulous financial advisors also played a large role in the loss of his fortune.
While the running back had made $43 million in his NFL career, much of that total was lost in suspicious investments recommended by advisors. A 2017 Sports Illustrated story documented how Portis even came close to killing one of the advisors who he says misled him, before he was talked out of doing it by a friend while he was outside their offices with a gun.
While several of the advisors who worked with Portis have since been banned from working in the financial services sector, none have faced any criminal charges for their actions.
Portis spent nine years in the NFL, first playing with the Denver Broncos before spending the final seven years of his career in Washington. He rushed for 75 touchdowns and 9,923 yards in his career, and was twice named to the Pro Bowl. He ranks 32nd in NFL history in terms of career rushing yardage.
Similar Guides On This Topic