Fontainebleau Las Vegas Hires Former Red Rock GM Tricano as President
Posted on: June 12, 2023, 03:26h.
Last updated on: June 13, 2023, 01:08h.
Fontainebleau Las Vegas announced Monday that it's hired Mark Tricano as president of the Strip venue, which is slated to open in December.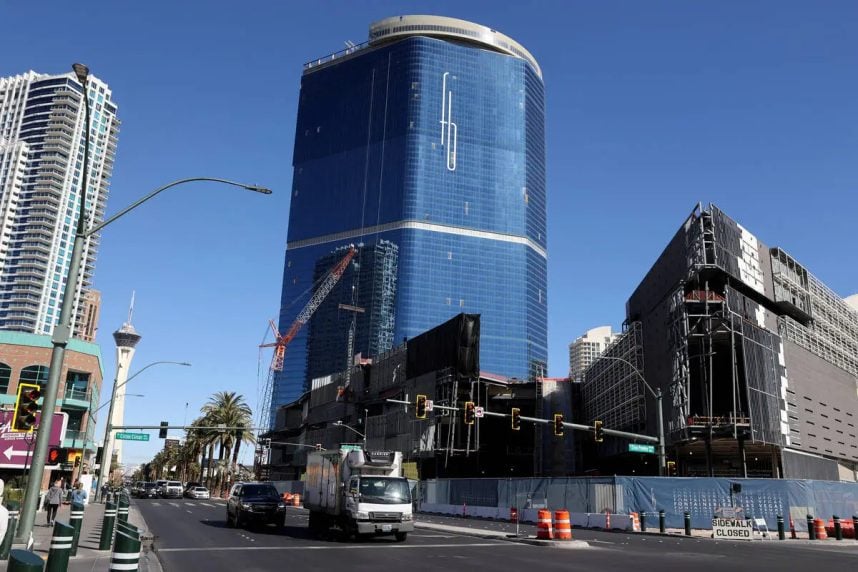 CEO Brett Mufson was serving as president of the property in a provisional capacity. He'll cede that role to Tricano. Tricano comes to Fontainebleau Las Vegas from Galaxy Entertainment, where he spent more than three years as senior vice president of gaming development and optimization. By market share, Hong Kong-based Galaxy is one of the largest operators in Macau.
It is a tremendous honor to take on the responsibility of leading the Las Vegas team toward a defining moment in Las Vegas history," Tricano said in a statement. "Fontainebleau Development's leadership has conceived this resort with a unique, independent vision that sets it apart from everything there is, and anything there has ever been on the Strip."
Prior to his stint at Galaxy, Tricano spent 44 months as a senior vice president of operations at JACK Entertainment regional casinos in Ohio.
Tricano's Las Vegas Ties
As the newest venue on the Strip, it makes sense that Fontainebleau Las Vegas wants to assemble a team with gaming industry and Sin City experience. Tricano checks those boxes.
Prior to his time with JACK Entertainment, Tricano spent nearly four years as general manag,er of Red Rock in Summerlin. That venue is one of the highest-rated hotels anywhere in Las Vegas and is a favorite among well-heeled locals.
Before his time at Red Rock, Tricano spent more than six years at Harrah's Entertainment. He started there as director of planning and analysis in June 2006, before ascending to vice president and assistant general manager in September 2010, a role he held through March 2012.
In advance of its December opening, the 67-story Fontainebleau is looking to fill a slew of positions. Comparable Strip venues typically employ thousands of workers in a variety of roles.
More Fountainebleau Hiring News
In addition to Tricano, Fontainebleau Las Vegas announced a pair of other high-level hires. Michelle Reda is joining the venue as chief casino marketing officer. She was previously with Wynn Resorts for 13 years. Prior to that, she held roles at Caesars Entertainment and, like Tricano, Station Casinos. Station is controlled by Red Rock Resorts.
Kimberly Virtuoso is joining Fontainebleau as senior vice president of people. Previously, she held the role of executive director of corporate human resources at MGM Resorts International.
Fontainebleau Las Vegas is expected to feature 3,700 hotels and more than 550,000 square feet of convention space. The integrated resort is located at the north end of the Strip.