Floyd Mayweather Hits Video Poker Royal Flush Jackpot for $100,000
Posted on: May 15, 2018, 01:00h.
Last updated on: May 15, 2018, 01:51h.
Floyd Mayweather likes to gamble, and he likes to win, which was why Sunday night was a good night for the retired boxing legend.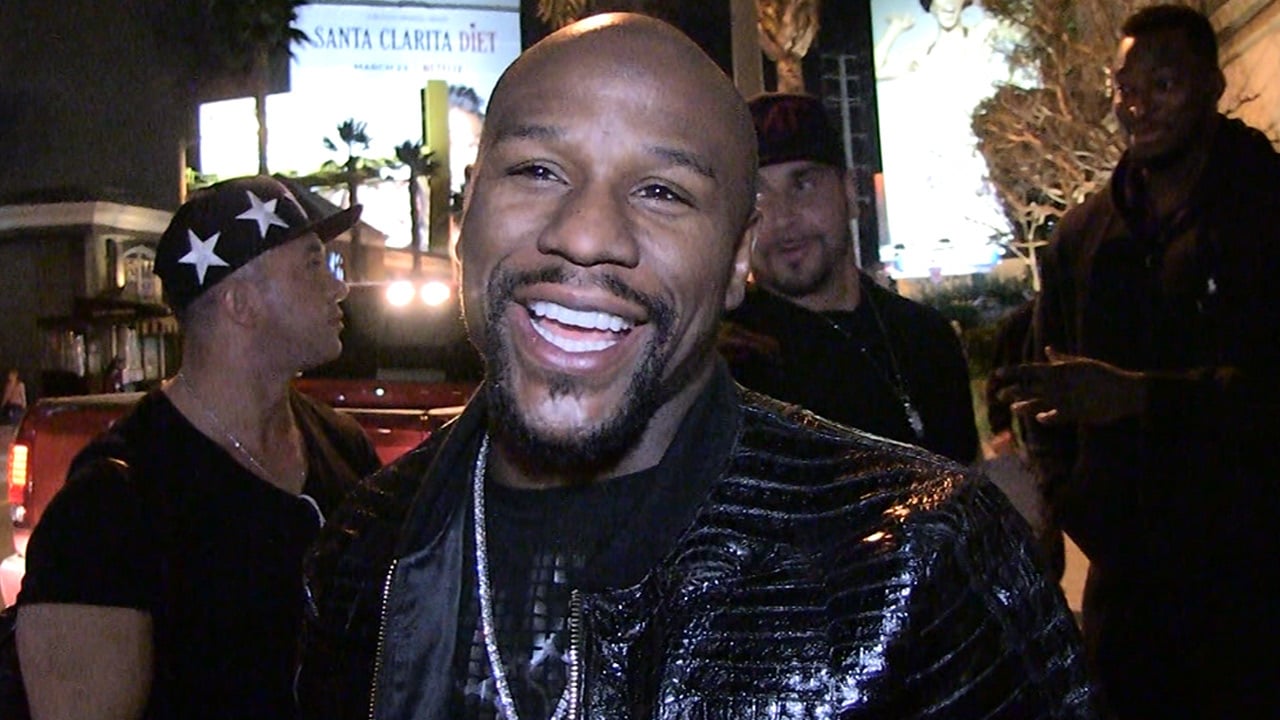 Following last year's much-hyped bout with Conor McGregor, the Las Vegas resident's latest opponent was a Ten Play Draw Poker machine at an unnamed Las Vegas casino. Let's just say the machine did not know what hit it.
Max-betting all the way at $125 per hand, Mayweather hit a royal flush, at odds of around 40,000 to 1, to collect $101,250. Ten Play Draw Poker allows you to play 10 hands at once, which means Mayweather was betting $1,250 on every deal for the maximum $100,000 possible payout per played hand. We guess that's why they call him "Money." (The extra $1,250 was just for a chump change extra hand that paid out at the same time).
High-Rolling History
Mayweather took to Instagram to post a screenshot of his winnings. According to TMZ, he began the night with $20,000, but that's just a drop in the ocean for a man who has been involved in the three biggest bouts – financially speaking – in the history of boxing.
Forbes estimated in July 2017 that Mayweather's career earnings were approaching $1 billion after the McGregor fight. He is the most lucrative pay-per-view attraction of all time — his bout with Manny Pacquiao hav ing generated $600 million alone — of which he took a $260 million cut.
Mayweather's high-stakes escapades, often documented on his social media channels, have become legendary, although what constitutes "high stakes" to us is just short change to the 50-fight undefeated multiple world champion.
Between August 2010 and February 2012, for example, he claimed he placed 46 winning bets in a row for a total of $3,938,722 in winnings.
In 2013, he reportedly bet $5.9 million on the Miami Heat beating the Indiana Pacers for a profit of $6.49 million.
$13 Million Super Bowl Bet
But while he may be undefeated in the ring, he's not invincible in a sports book. In 2014, he claimed to have an unverified $13 million riding on Super Bowl XLVIII between the Denver Broncos and Seattle Seahawks. Mayweather backed the Broncos, who lost by the largest margin for a favorite in Super Bowl history.
If the rumors are true, Mayweather may be planning one more big gamble: stepping back into the ring against McGregor, this time in a mixed-martial arts format.
The boxer is said to have begun MMA training and told TMZ recently he plans to apply for an MMA license.
If it happens, for the first time in his career the bookies will have him as a big underdog. Mayweather's previous attempts to bet on anything but a straight win were denied at the M sports book, where he tried to bet $400,000 on the fight ending in under 9.5 rounds at -200 odds. He was told only a bet on a straight win would be allowed.
Similar Guides On This Topic