Floyd Mayweather Beats Conor McGregor, Wins Las Vegas Millions of Dollars
Posted on: August 28, 2017, 10:00h.
Last updated on: August 28, 2017, 10:05h.
Floyd Mayweather is riding off into retirement for a third time with a career resume that boasts a perfect 50 wins to zero losses.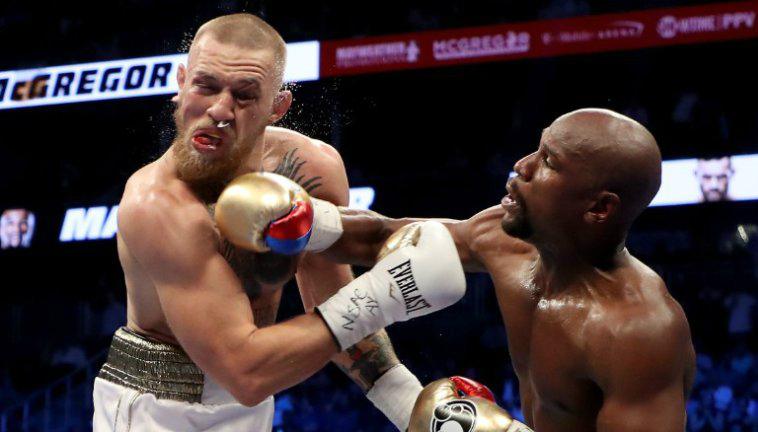 His technical knockout (TKO) on Saturday night over UFC mixed martial arts superstar Conor McGregor leaves Las Vegas sportsbooks plenty of reasons to celebrate.
Oddsmakers needed Money Mayweather to do what he's done throughout his career: win. While about 90 percent of ticket slips were on the underdog, total money was still on the undisputed champ.
According to the Westgate SuperBook, the average wager on McGregor was $200. The average bet on Mayweather was a whopping $8,832.
At +500, should McGregor have won, the SuperBook would have been paying out $1,000 on the average $200 ticket. Conversely, the average winning Mayweather ticket paid $1,261.71. With wagers placed at a rate of 10-1 on McGregor, the SuperBook saved (or won) about $8,739 per 11 tickets. 
Since fight odds fluctuated in the months leading up to the fight, the payouts vary, but this example shows just how badly Las Vegas needed a Mayweather victory. 
Considering the fight is thought to have smashed the previous all-time boxing handle record, which was between Mayweather and Manny Pacquiao in 2015, oddsmakers across Nevada were breathing a sigh of relief early Sunday morning.
Mayweather Delivers, Finally
In the early rounds, McGregor, the man who had never boxed in a professionally sanctioned matched, appeared to be winning the fight. Bettors who had large wagers on the champ were certainly wondering if they had made a colossal error. There were reports of several $1 million bets placed on Mayweather, and the Maloof brothers had bet $880,000 on Money.
But in the early going, McGregor was the aggressor and surprised many, including perhaps Mayweather.
"He's a lot better than I thought he'd be. He's a tough competitor, but I was the better man tonight," Mayweather said afterwards.
The favorite was methodical and tactful, and in the middle to late rounds took control. By the end of the ninth it was clear McGregor was wiped out.
In the 10th, Mayweather landed a huge right that almost knocked McGregor to the mat. He proceeded to land a series of unanswered punches with little defense from the UFC star. Referee Robert Byrd stopped the fight 1 minute and 5 seconds into the round.
Scripted Fight?
Boxing analysts gave McGregor little to no chance of pulling off the upset. Some even denounced the fight, saying Mayweather reaching 50 wins against an MMA star, and in the process surpassing Rock Marciano's perfect 49-0 mark, was shameful.
But in the early going, McGregor seemed to be more prepared. Mayweather was on the defensive, and allowed McGregor to get in shots.
In 2015, many fans felt like they got ripped off for Mayweather's fight against Pacquiao. It was later revealed that the challenger was still nursing an ongoing shoulder injury, but only after Mayweather easily defeated Manny, leaving fans in boredom.
Mayweather vs. McGregor certainly wasn't boring. Though it started late due to PPV issues, once underway, fans were entertained.
"We gave the fans what they wanted," Mayweather said afterwards. "I owed them for the Pacquiao fight. Give the fans a show. That's what I gave them."