Florida Legislature Rejects $3 Billion Seminole Tribe Gambling Deal
Posted on: March 7, 2016, 06:11h.
Last updated on: March 7, 2016, 06:12h.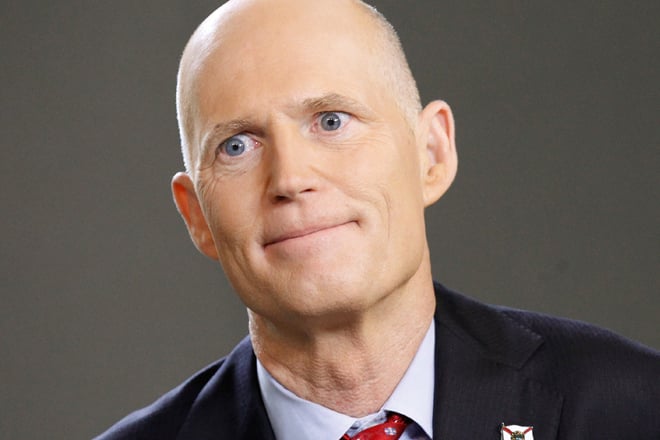 Florida lawmakers have shot down a proposal to allow the Seminole tribe to offer craps and roulette at their casinos.
The deal was the result of months of negotiations between the Seminoles and Florida's Governor Rick Scott, and would have been worth $3 billion to the state over seven years, making it the biggest tribal revenue-sharing agreement in the US.
Under the proposal, the Seminoles would have been prohibited from building a new casino for 20 years and would have relinquished their monopoly on blackjack and slots.
The bill, which had support in the State House (with amendments) had completely stalled in the Senate as of last week. It was ultimately pronounced dead when backers conceded it would be impossible to make any headway before the March 11 deadline.
"Going into today we knew full well that the gaming bills were on life support," said State Representative Jose Felix Diaz (R-116th Dist.), one of the bill's architects. "The House was hoping for a miracle, but by the close of the day we saw one was not coming and had no option but to pull the plug."
Blackjack Standoff
The deal had appeared to be a major breakthrough in the political standoff between Scott and the Seminoles when it was announced last December.
The original compact between the tribe and Florida was formed in 2010, giving the Seminoles exclusivity on blackjack in the state in return for $1 billion, spread over five years.
This agreement also gave the Seminoles a stranglehold on the slots market by prohibiting the expansion of slots gambling beyond that which already existed at a handful of pari-mutuel racetracks. 
The compact expired on August 1 of last year, opening the field for negotiations. In the interim, despite the expiration of the agreement, the Seminoles continued to offer blackjack at their seven properties in the state, in defiance of a deferral lawsuit filed by Florida, which sought to order the games closed down.
What Now?
Now that the new compact has failed, it's likely that the matter will have to be settled in the courts. It's also likely to disrupt the Seminoles commitment to providing Florida with thousands of new jobs through a $1.8 billion expansion of its casinos at Tampa and Hollywood.
The bill's passage through the legislature was ultimately impeded by persistent requests for amendments from the state's disparate gambling lobbyists, notably the state's race tracks.
"Every time you put a gaming bill up in the Florida Legislature it's like throwing a side of beef into a shark tank," said one lawmaker.