First Amendment Fails to Save Tucker Carlson's Job at Fox News, UNLV Prof Says
Posted on: April 28, 2023, 02:59h.
Last updated on: May 2, 2023, 10:43h.
This week's uproar over Tucker Carlson's and Don Lemon's surprise departures from high-profile cable news jobs shows the limitations of First Amendment protections, according to legal experts.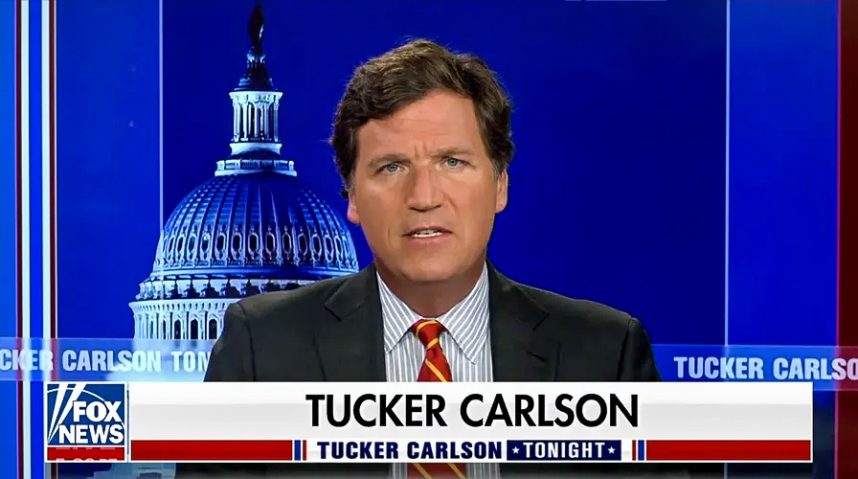 The sacking of the media star provides a lesson for TV celebrities that freedom of speech and freedom of the media exists in the Constitution, but won't provide them job security.
As far as the First Amendment goes, it's just a reminder that media owners can fire anybody anytime, for good reasons, bad reasons, or no reasons," UNLV professor and attorney, Stephen Bates, told Casino.org.
Carlson "seemingly got pushed out because of what he said and did at Fox," Bates said.
The First Amendment guarantees the right to speak, but does not insulate them from the consequences of that speech, Robert Jarvis, a law professor at Florida's Nova Southeastern University's Shepard College of Law, told Casino.org.
"Will the firings of Carlson and Lemon give some on-air personalities pause?  Perhaps," he told Casino.org. "But in the end, people tend to speak first and think later. On-air personalities are no different."
Bates also noted that many people who cheered when hearing about Carlson's ouster were upset when CBS pushed anchor Dan Rather out of his job.
Dominion Lawsuit
Jarvis linked Carlson's and Lemon's departures to Fox's recent $787M settlement with Dominion Voting Systems over its defamation lawsuit against the network.
I think they needed to send a clear message that a new day has dawned and that on-air personalities are going to be on a much shorter leash in the future," Jarvis told Casino.org.
CNN management also was rattled by the Dominion settlement. CNN executives realized it sent "a similar signal to its shareholders," Jarvis said.
According to Jarvis, the ousters are part of a broader and continuing debate over how news gets generated and disseminated and what qualifies as news.
Clearly, the public is very distrustful of all media right now. And when you factor in the recent court judgments against Alex Jones and InfoWars, it is obvious that the system is breaking and a day of reckoning was going to come at some point. Of course, one could argue that the day of reckoning was already in motion," Jarvis told Casino.org.
In recent years, CNN also fired host Chris Cuomo and MSNBC forced host Chris Matthews to leave.
Still, from a First Amendment perspective, the reason for the turnover is "a lot better than the blacklists of the 1950s, when people lost their jobs because of what they believed or did on their own time," Bates explained.
Las Vegas Mass Shooter Conspiracy
Carlson was no stranger to controversy at Fox News Channel.
In 2017, he advocated conspiracy theories about the Las Vegas mass shooting, where Stephen Paddock injured 546 concertgoers and the security guard, Jesus Campos, who confronted the shooter shortly before the massacre.
Initially, 58 died from the shooting spree. Two additional victims later died from their wounds. An additional unnamed victim who passed away recently was added to the list of 60.
During a segment on Tucker Carlson Tonight, Carlson suggested that Campos was involved in the shooting, pointing to Campos's recent trip to Mexico as suspicious evidence.
"The whole segment … was rank of paranoia and further demonstrated Carlson's ability to target a person of color in a story about the evils of old white men," an article from Salon wrote at the time.