Federal Sports Betting Changes Must Involve Major League Baseball, Commissioner Rob Manfred Says
Posted on: July 13, 2017, 02:00h.
Last updated on: July 13, 2017, 10:47h.
PASPA, the federal sports betting law that bans the activity in all but four states, is set to be heard by the US Supreme Court this fall or early next year.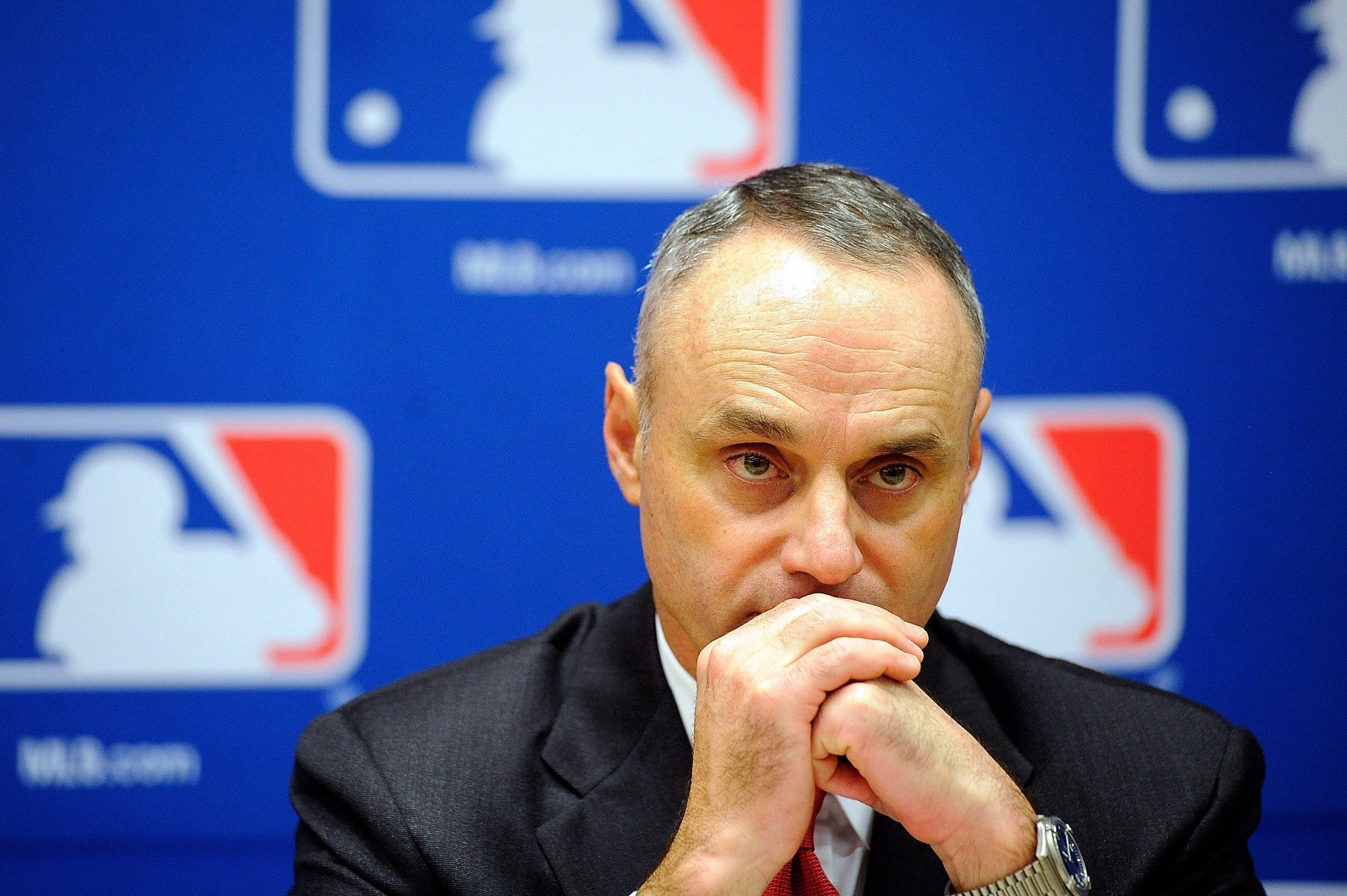 Major League Baseball will have a seat in the courtroom, as it's one of five plaintiffs that sued New Jersey in 2012 to block the state from legalizing gambling on athletic events.
Lower courts have routinely sided with MLB and the NCAA, NFL, NBA, and NHL, but that didn't stop the Supreme Court from agreeing to review case. Should PASPA's merits be deemed unconstitutional or in violation of federal law, MLB Commissioner Rob Manfred says his organization needs to be actively involved in setting out future regulations.
At a meeting this week with the Baseball Writers' Association of America, Manfred said of the sports betting legal challenge, "If there's going to be a change in the regulatory structure … we need to be in a position to meaningfully engage and shape, try to shape what the new regulatory scheme looks like."
MLB Throws Changeup
Much has changed in the five years since the collegiate and pro organizations sued New Jersey.
Former MLB Commissioner Bud Selig, who labeled the practice of sports gambling "evil," and an activity that "destroys your sport," is no longer in control. Nor is NBA Commissioner David Stern, who said in 2012, "The NBA cannot be compensated in damages for the harm that sports gambling poses to the fundamental bonds of loyalty and devotion between fans and teams."
While the leaders of the NCAA and NFL remain adamant in their opposition to sports betting, the successors to Selig and Stern have pivoted. In February, Manfred admitted that the league was revisiting its stance on gambling, and the MLB will develop its position with input from team owners.
Adam Silver, the new NBA boss, has led the pro sports movement to legalize sports wagering. In 2014, he wrote in a New York Times op-ed, "I believe that sports betting should be brought out of the underground and into the sunlight where it can be appropriately monitored and regulated."
Las Vegas Strikes Out
Las Vegas has been one of the biggest cities in the US without a professional sports team for decades. That will change when the Vegas Golden Knights, an expansion team in the NHL, begins play this fall at the T-Mobile Arena.
Sin City doubled down on pro sports when lawmakers successfully attracted Oakland Raiders owner Mark Davis to relocate his NFL franchise to the desert. The construction of the team's $1.9 billion stadium is expected to break ground in the coming months.
But for baseball, it appears Las Vegas won't be entering the league anytime soon. In April, Manfred said the city would be on the shortlist for an expansion team, but this week he said those plans are on hold.
"I think it would be difficult to convince the owners to go forward with an expansion," Manfred stated.
Latest Casino Stocks:
Retrieving stocks data...
Retrieving stocks data...
Retrieving stocks data...
Retrieving stocks data...
Retrieving stocks data...