FBI Busts Major Mafia Crime Syndicate, Included Illegal Gambling Ops
Posted on: August 5, 2016, 10:12h.
Last updated on: October 12, 2016, 03:27h.
A massive Mafia arm that engaged in illegal gambling, extortion, gun-running, and fraud, among other crimes, was smashed by the FBI on Thursday. Bureau agents arrested 46 alleged mob associates, soldiers, capos, and one reputed boss, all in locations up and down the East Coast.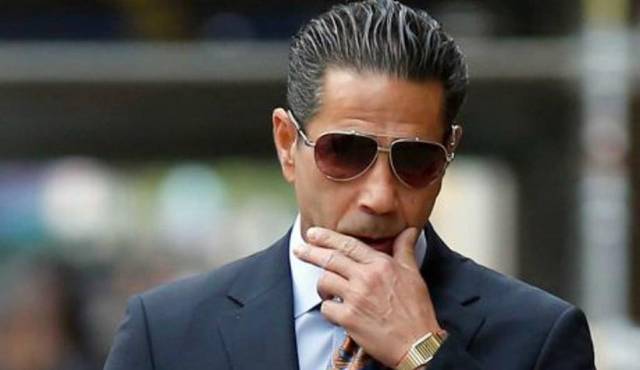 Alleged members of the Genovese, Gambino, Lucchese, and Bonanno crime families, four of the New York Mob's top five families, were taken into custody. Key among those arrested was Joseph "Skinny Joey" Merlino, the alleged boss of the Philadelphia Mob. Merlino has beaten murder charges in the past, but served prison time for racketeering.
The list of suspects reads like something out of "Casino" or "Goodfellas," with nicknames like "Tony the Cripple," "Mustache Pat," "Muscles," "Tugboat," "Nicky the Wig," and "Big Vinny."
Diversification of the Mob
The sheer scale and scope of the operations shows that the Mafia is still a force to be reckoned with in present-day America. The vast criminal empire infiltrated stretched from Massachusetts to Florida, said  US Attorney for the Southern District of New York Preet Bharara.
All of the defendants are alleged to be part of a group known as the East Coast LCN Enterprise, an "organized criminal enterprise," according to the indictment, which was formed following a pact between the four targeted New York families and the Philadelphia Mafia.
"The Mob remains a scourge on this city and around the country," said Bharara. "From loan-sharking and illegal gambling, to credit card and health care fraud, and even firearms trafficking, today's Mafia is fully diversified.
"As alleged, threatening to assault, maim, and kill people who get in the way of their criminal schemes remains the go-to play in the Mob's playbook."
Bharara was notably the lead prosecutor in the Black Friday busts of major poker sites PokerStars and Full Tilt in 2011. The sites were, at that time, operating outside the scope of legality in the US.
Undercover Agents
The arrests follow a joint investigation between the FBI and New York's Organized Crime Task Force (OCTF), which spanned several years and involved infiltration by an undercover FBI agent into the ranks of the organization.
Investigators have amassed thousands of hours of testimony gathered through wiretaps and the cooperation of a witness. The 32-page indictment, unsealed on Thursday, details incidents of assaults, threats, and arson.
Illegal gambling was a big source of the organization's revenue, according to the indictment. It owned an establishment in New York that held poker tournaments and took bets on horses, and also operated sports betting businesses based in New York, Florida, New Jersey, and Costa Rica.
All defendants plead not guilty, and the majority were released on $300,000 bond, while some were retained, with no bail having been set.