FanDuel Signs Partnerships with 15 NFL Teams
Posted on: April 24, 2015, 03:28h.
Last updated on: April 24, 2015, 03:28h.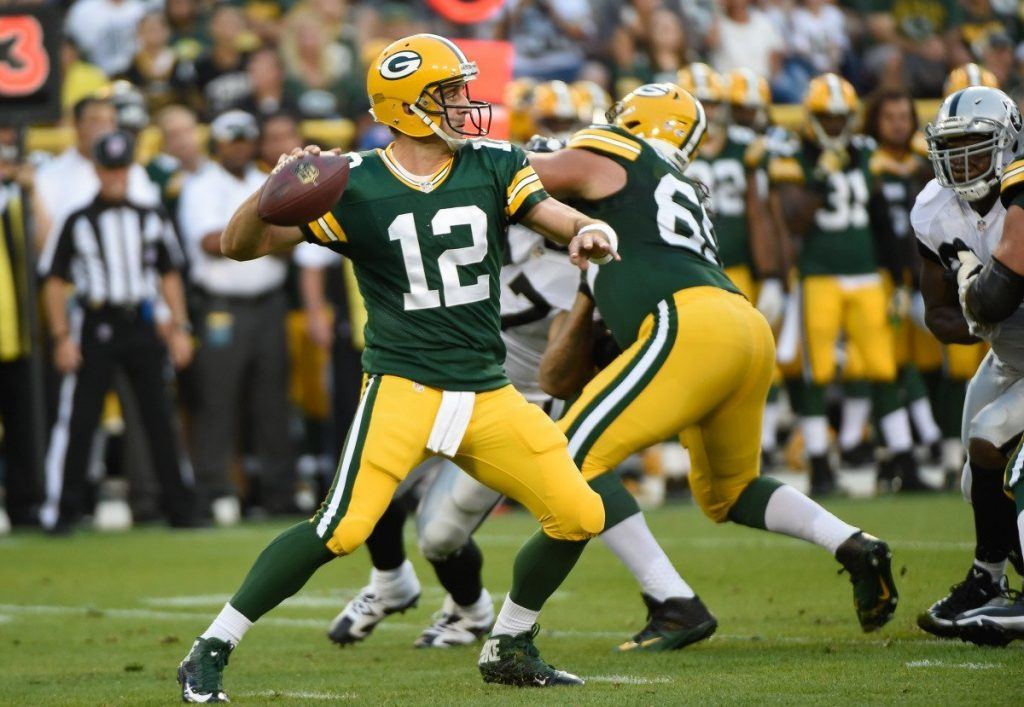 FanDuel and DraftKings seem to be locked into a battle over which daily fantasy sports site can find bigger and better partners for their brand.
This week, it was FanDuel making waves, as the larger of the two major daily fantasy brands scored a partnership with approximately half of the franchises in the National Football League, ensuring that they'll have branding in many stadiums for the coming season.
The new deal will allow FanDuel to have signage in stadiums, utilize radio and digital advertising, and work on promotions with the individual teams.
However, the deal isn't without conditions, and it's clear that the NFL is still being slightly cautious when it comes to allowing the daily fantasy sports industry to be a part of their league.
FanDuel is Not Official Sponsor for Teams or League
Under the current agreement, NFL team logos still cannot be used by FanDuel, either in advertising or on their website. FanDuel also won't be considered an "official" sponsor of either the NFL or any individual team.
These are similar to the restrictions that are put on deals with casinos and other gambling venues when they reach advertising agreements with NFL teams.
"A team sponsor is a company that can use the team logo or say, 'We are the official (company) of the team,'" NFL spokesman Brian McCarthy told USA Today Sports. "That is not the case here. These companies and not team sponsors…teams have advertising arrangements from a variety of companies, but that doesn't make every one of them a team sponsor."
These partnerships come just weeks after DraftKings announced an enhanced partnership with Major League Baseball.
That has resulted in more advertising and integration between MLB franchises and DraftKings: the daily fantasy site is heavily advertised during the games of many teams, as well as on the MLB Network and MLB.com.
Last November, FanDuel became an official partner with the NBA, the first such deal between the site and a professional sports league.
Leagues Becoming More Comfortable with Daily Fantasy Sports
The increasing partnerships between professional sports and the daily fantasy industry comes as the market for these fantasy games has increased exponentially, and (perhaps more importantly) as the leagues have become more convinced that daily fantasy sports won't cause any legal difficulties for them.
Like all fantasy sports, the games are, in a strict sense, gambling: players are wagering money on uncertain outcomes. But fantasy sports games are exempted from laws prohibiting online gambling, and daily fantasy sports contests fit within that exemption.
A handful of states have laws that clearly prohibit such games; major daily fantasy sites typically do not allow players from five states (Washington, Arizona, Iowa, Montana and Louisiana) to participate.
The teams that have agreed to work with FanDuel include, among others, the Green Bay Packers, the New York Jets, the Indianapolis Colts, the Detroit Lions and the San Diego Chargers. According to Craig Benzel, the vice president of sales and business development for the Packers, the NFL's partnership with FanDuel is consistent with the league's conservative approach.
"You've seen this in the NFL," Benzel said. "You've seen it with distilled spirits and casinos. The league doesn't want to rush into anything."
According to Washington Redskins Chief Marketing Officer Mitch Gershman, the deal will help his team reach fans that otherwise might not have tuned in for games.
"We also know that [daily fantasy] players skew a little younger. We are broadening the fan base to have interest in NFL football," Gershman said.