FanDuel CEO Howe Talks State Dynamics, Taylor Swift at G2E
Posted on: October 11, 2023, 04:54h.
Last updated on: October 11, 2023, 04:54h.
FanDuel CEO Amy Howe said there's still plenty of new prospective bettors to be brought into the sports wagering fold in seemingly mature states — a point that if accurate, could augur well for the growth trajectory of US sports wagering industry.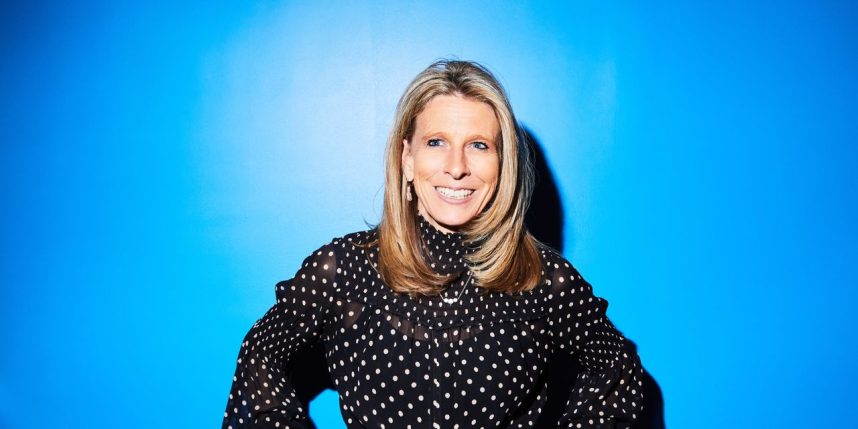 She made the remarks earlier today at the Global Gaming Expo (G2E) in Las Vegas. Howe participated in a panel with DraftKings (NASDAQ: DKNG) co-founder and CEO Jason Robins, which was moderated by CNBC's Contessa Brewer. FanDuel, a unit of Flutter Entertainment (OTC: PDYPY), is the largest online sportsbook operator in the US.
We're still in the relatively early days," Howe told the G2E audience. "You've got New Jersey and Pennsylvania, who might you think of as mature sates, but those penetration rates are still relatively low compared to what you might see in more mature markets and we've got more than 50% of the US to open up."
Currently, sports wagering is permitted in 35 states and Washington, DC, but that group doesn't include California and Texas — the two largest states. Likewise, it's likely that if mobile sports wagering gets off the ground in Florida — the third-largest state — it will be a single operator model controlled by the Seminole Tribe.
Still Competing with Illegal Operators
The 2018 Supreme Court ruling on the Professional and Amateur Sports Protection Act (PASPA) served to bring sports wagering out of the shadows and helped the activity gain mainstream acceptance, but operators such as FanDuel are still tussling with the likes of local bookies and unregulated, offshore gaming companies.
Citing Google search statistics, FanDuel's Howe told G2E attendees that half of sports betting-related internet queries in the US are for illicit operators with that percentage surging to 80% in California, Texas and Florida.
"It's reverse when you look at New Jersey and Pennsylvania," noted Howe. "We're in an interesting time where it's because sports betting has become so mainstream, it's confusing to the consumer because some of these (illegal) sites look legitimate."
She added that regulated operators need to continue doing the "hard work" to open up the big states. Recent speculation emerged that a California tribal casino operator could push for a 2024 sports wagering ballot proposition. Regarding Texas, conventional wisdom holds that sports wagering legislation there is likely off the table until 2025 at the earliest.
Talking Taylor Swift
In less serious matters, Howe acknowledged that the budding romance between pop star Taylor Swift and Kansas City Chiefs tight end Travis Kelce is driving an uptick in bettors' interest on Kelce prop bets.
"She did (drive more action). Travis Kelce bets have doubled in the weeks since she's been on the scene," said Howe.
The FanDuel chief executive officer said that's an example of narrative driving increased engagement among bettors. Other instances include the US Women's National Team (soccer) and a recent surge in bets on the Colorado Buffalos due to Deion Sanders being the coach of that college football team.
Most Read