Facebook Announces Launch of Cryptocurrency 'Libra' But What Does It Mean for Gaming?
Posted on: June 18, 2019, 06:34h.
Last updated on: June 18, 2019, 06:34h.
Facebook announced Tuesday that it will launch its own cryptocurrency next year, Libra, which it claims will offer its 2.4 billion users access to "better, cheaper, and open financial services."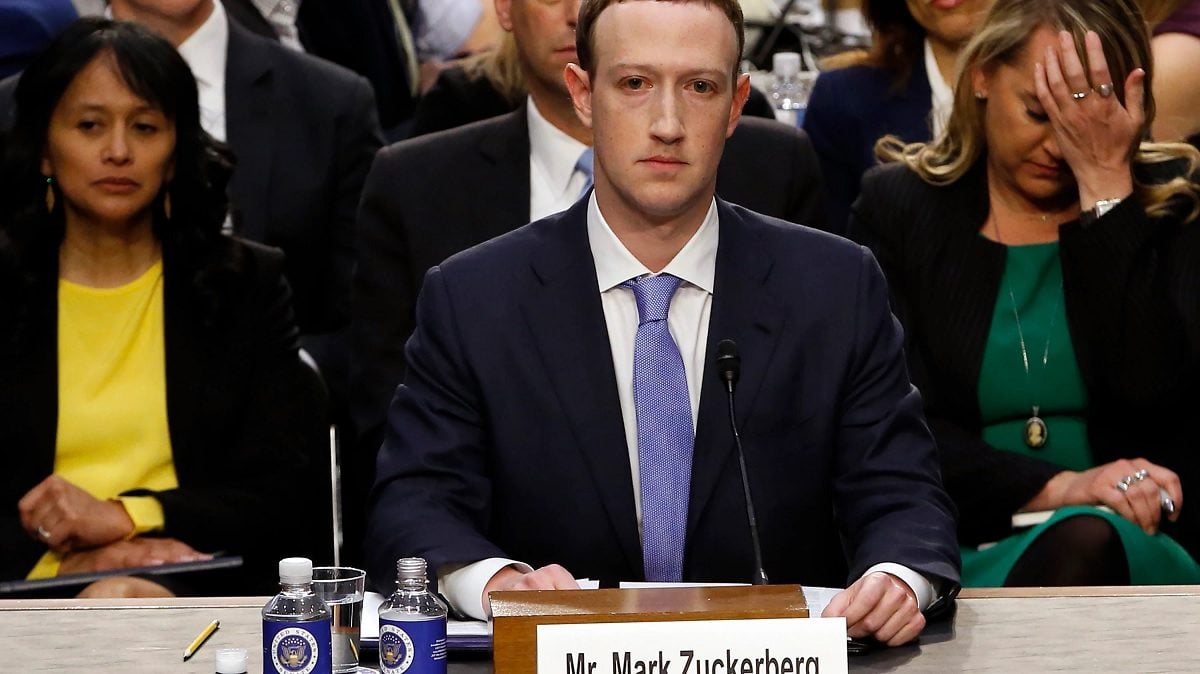 For a company that has been accused of keeping secrets about how it employs user data, Libra has to the worst kept secret in Silicon Valley, with numerous leaks reported in the tech press over the past few months.
But the social media giant claims Libra is not a ploy to harvest data on our consumer habits so it can better target us with ads in our Facebook feeds. And neither is it just about encouraging increased spending on gaming apps and services on the Facebook platform – although this is part of it.
Targeting 'the Bankless'
Facebook says this is about providing financial services in developing countries, where many people do not have access to – or do not trust – domestic banks, but where mobile phone adoption is becoming widespread.
And, if Libra is adopted by a critical mass of the platform's 2.4 billion users, as Facebook hopes it will, it could become a major global currency, which users can send "as easily and instantly as you might send a text message" via "low-to-no-cost," borderless transactions, according to the Libra white paper released Tuesday.
"In time, we hope to offer additional services for people and businesses, such as paying bills with the push of a button, buying a cup of coffee with the scan of a code, or riding your local public transit without needing to carry cash or a metro pass," Facebook said.
Second Social Gaming Boom?
While Facebook claims it motives are noble, some commentators called its ambitions to create a new global currency "megalomaniacal."
But crucially, Facebook will not control Libra. The company has created an independent body, the Libra Organization, to govern the currency, which so far includes 28 financial and e-commerce firms, including Visa, Mastercard, PayPal, eBay, Uber, and Spotify, each of whom paid $8 million to join.
Facebook hopes the move will increase consumer trust in the currency, while offsetting the widespread lack of trust in Facebook.
Users will be able to purchase Libra via Facebook platforms, which include WhatsApp, and will be stored in a digital wallet called Calibra.
According to the white paper, Calibra won't mix these transactions with your social profile, and so data won't be harvested by Facebook – although, in terms of adoption rates, this requires a public trust in Facebook that possibly does not currently exist.
But should the company pull this off, it could provoke a second social gaming boom for the Facebook platform. It believes it can reach 1.7 billion people who do not have a bank account. Mass adoption in developing countries could revitalize a platform that is being neglected by a younger demographic and, by some accounts, is losing 8,000 users a day to inevitable natural causes.
Crypto Simplified
That's good news for the likes of Zynga – and it could be good news for cryptocurrency gaming sites in general. Libra will be built on the blockchain platform but has the potential to make cryptocurrency easier to understand, with more practical day-to-day uses than bitcoin, for example, which is an asset whose primary function is trading and has relatively few real-world opportunities to spend.
Libra will also be tethered to centralized global currencies like the dollar and the euro, which will anchor its value and avoid the wild fluctuations of cryptocurrencies, and this should make it attractive to people in developing countries with volatile local currencies.
But such countries generally guard against capital flight and don't want their citizens converting cash into decentralized digital currencies to spend in a global marketplace, and so Facebook would need regulatory sign-off that would be unlikely to materialize.
Meanwhile, officials in the developed world have expressed concern about Facebook's move into the financial sector, particularly with respect to privacy issues.
This is not Facebook's first attempt to introduce its own currency. Facebook Credits were a short-lived in-platform digital currency that would allow users to buy goods in the social platform's online games. Speculation at the time suggested the company planned for Facebook Credits to one day become a universal currency system, but they were phased out inexplicably in 2011.
Libra is far greater in ambition and scope and could prove to be a revolutionary milestone in economic history – or it may fizzle out quickly, just like Facebook Credits.