FA Chief Proposes Betting Industry Levy to Fund Grassroots UK Soccer
Posted on: October 26, 2018, 03:00h.
Last updated on: October 26, 2018, 01:43h.
Martin Glenn, the head of English soccer's governing body, the Football Association (FA), has called for a levy to be imposed on the gambling industry to fund amateur soccer in the country.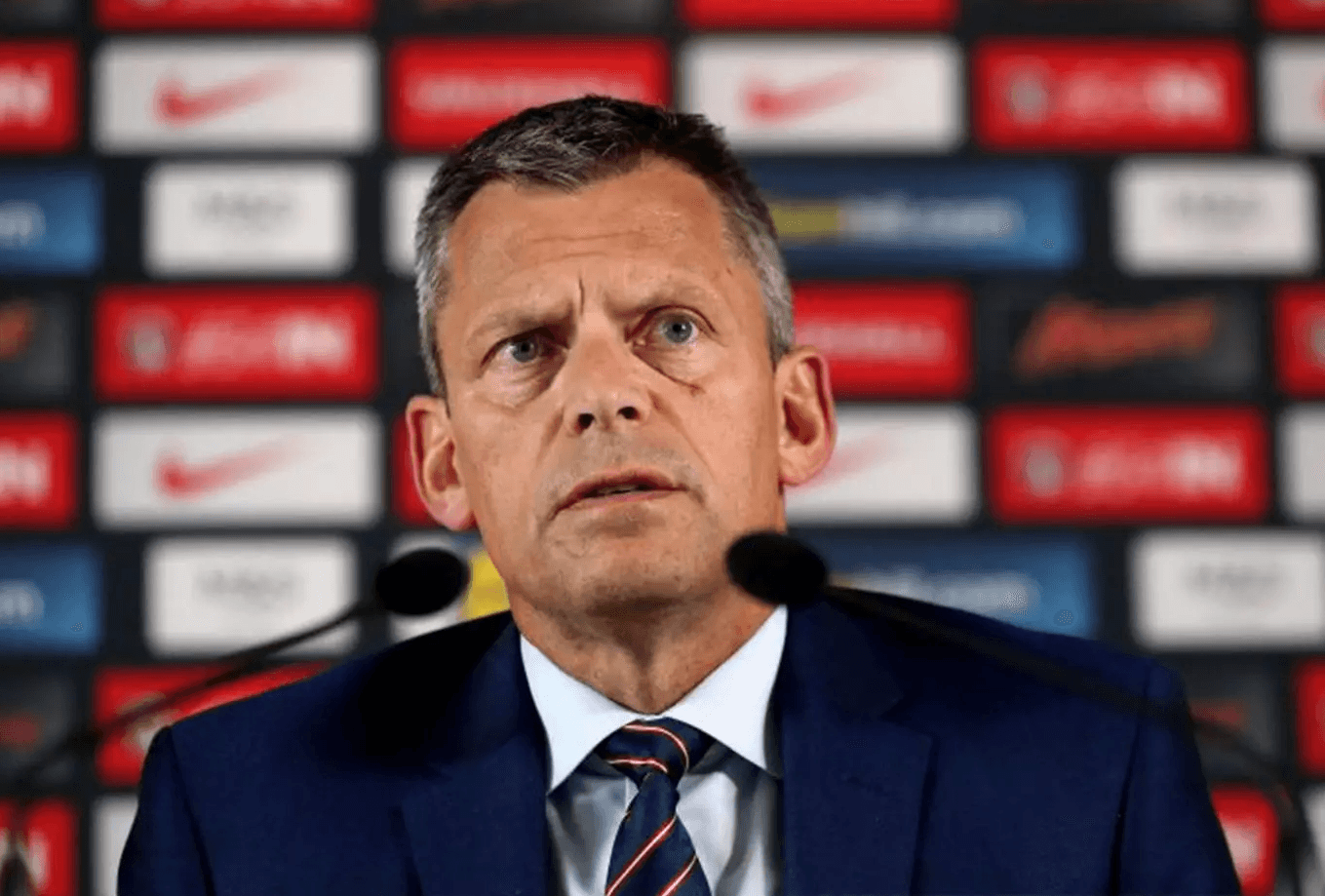 In an interview with the Daily Telegraph on Thursday, Glenn suggested a cash pool for soccer derived from bookmakers' revenues would be a "fair return" for companies that "use our intellectual property."
The idea has echoes of the "integrity fee" that sports leagues have demanded from operators in newly liberalized US sports betting markets, which has lately been rebranded a "royalty fee."
Wembley Deal Scuttled
Glenn's words come shortly after his failed attempt to sell the FA-owned Wembley Stadium, home to the England national soccer team, to US-Pakistani businessman Shahid Khan, owner of the Jacksonville Jaguars and EPL team Fulham FC.
The FA would have used the money from the £600 million ($773 million) deal to fund amateur soccer facilities throughout the UK. Khan withdrew the offer last week, calling it "too divisive" after it became clear that a significant section of the 127-strong FA council was not backing the proposal.
But the gambling industry has reacted angrily to Glenn's backup plan. Clive Hawkswood, chief executive of the Remote Gambling Association said that the betting industry is already heavily taxed and currently pays for the use of the FA's intellectual property rights.
"Alongside that, significant funds flow from the betting to the football industries through a range of commercial partnerships such as sponsorship, advertising and joint ventures, he added.
"If the football authorities wish to use some of those funds to support grassroots football then that is an option they might consider, but there is no basis whatsoever for the introduction of a statutory betting levy to support what most people would consider to be an extremely wealthy sport," said Hawkswood.
FA Should 'Break Reliance' on Gambling
Gillian Wilmot, chairman of the Senet Group, which manages responsible gambling for the bookmaking industry, said in a statement to the Press Association that bookmakers already pay a premium for advertising alongside live soccer and other sports — money that goes to broadcasters, which in turn benefits sports through the sale of broadcast rights.
"Instead of looking to further monetize gambling's relationship with live sport, the FA, clubs and broadcasters should be looking to work with the gambling industry to reduce the amount of gambling advertising around football," she said. "This is in the interests of protecting young people from any potential future harm."
In 2017, researchers analyzing three episodes of BBC 1's flagship soccer highlights show Match of the Day found that gambling logos appeared on the screen for between 71 percent and 89 percent of the time, despite BBC 1 being a non-commercial channel.