F1 Prices in Free Fall a Day Before Vegas Grand Prix
Posted on: November 15, 2023, 12:23h.
Last updated on: November 15, 2023, 02:40h.
Ticket prices continue to plummet for the Formula 1 Grand Prix in Las Vegas only a day before the festivities begin.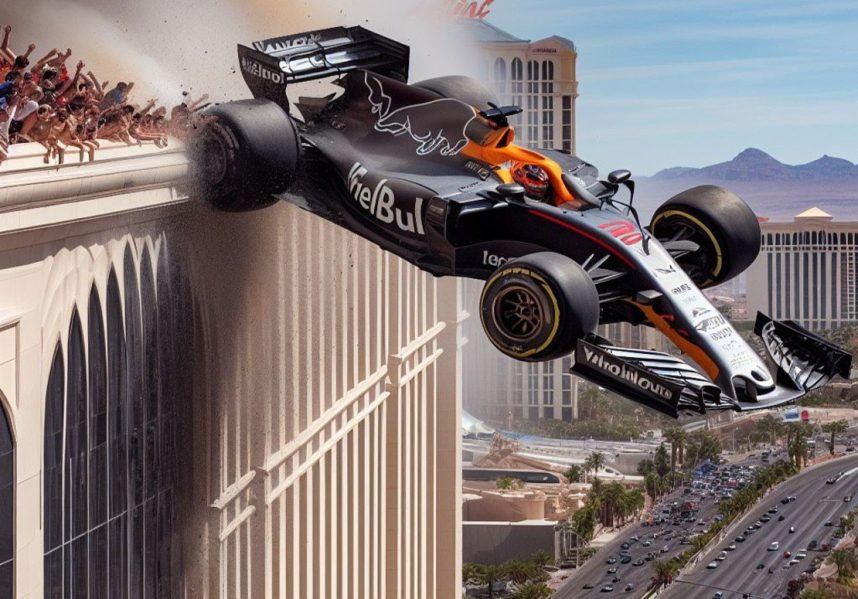 According to TickPick, prices have dropped 23% for Saturday night's main event since last week, with the current lowest price for a grandstand ticket dipping to around $800. That's down 50% since last month, when the cheapest ticket sold for $1,645, and 60% off last year's initial low price of $2K.
Prices for the practice and qualifying sessions are tanking even harder. Grandstand seats for Thursday's practice session went for $919 last year but are now $119, an 87% decline. Friday tickets for qualifying races sold last year for $1,085 and are now $259, a 76% drop.
Why the Downforce?

Most experts pin the lack of demand primarily on the tickets being the most expensive F1 that has ever been issued. Another factor is the 2023 World Championship win by Max Verstappen and Red Bull, which practically guarantees their domination over the Las Vegas Grand Prix.
Other possible factors are the cold weather and the waning popularity of Netflix's "Drive to Survive" F1 documentary series after five seasons.
The public has spoken this year," TickPick CEO Brett Goldberg told CNN, adding that he suspects that F1 will price its 2024 Las Vegas Grand Prix grandstand seats lower.
Despite the plummeting prices, however, Goldberg expects that the three-day event "will be well attended" since falling prices are exactly how supply meets demand.
Approximately 105K visitors are expected to watch the race at 10 p.m. Saturday, from a ticketed location.