F1 Cancels Construction of Las Vegas Grand Prix Grandstand it Already Sold Tix For
Posted on: October 20, 2023, 01:41h.
Last updated on: October 20, 2023, 02:23h.
Formula 1 fans who paid dearly for tickets to see the inaugural Las Vegas Grand Prix from the HG2 grandstand received some unwanted news on Friday through the F1 Las Vegas app. Due to an unforeseen and unexplained "sightline issue," according to a message from the Las Vegas Grand Prix Service Team, their grandstand won't be built.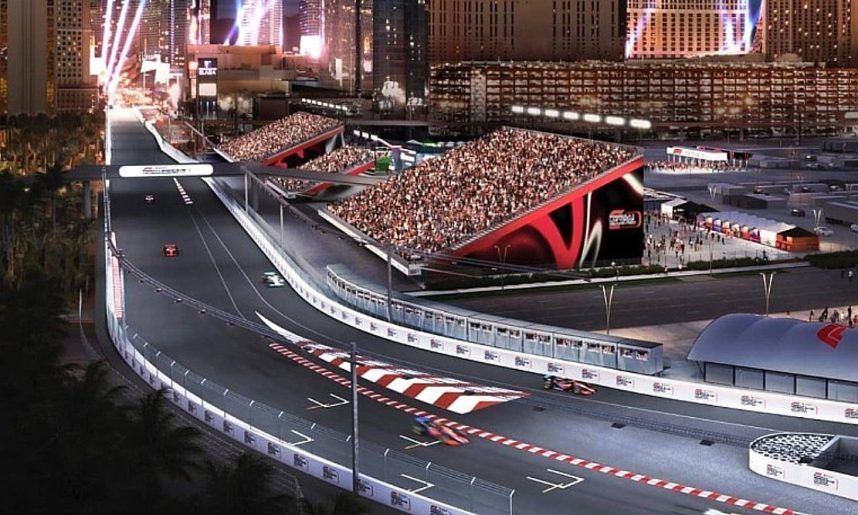 Instead of refunds, spectators were promised upgrades to "an improved ticketing option that includes assigned seating with unobstructed views and access to the T-Mobile Zone at Sphere with fan activations, live entertainment, and more."
One question affected fans have is whether the new experience really represents an upgrade. Tickets for the HG2 grandstand originally sold for $1,500 to $2,826 per person and included food and drinks. Tickets for T-Mobile Zone grandstands in the Sphere Zone are still available for $1,169 through Ticketmaster.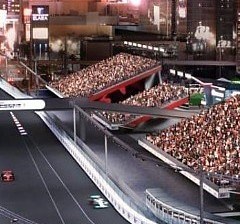 HG2 was the smallest of three grandstands in the West Harmon Zone by Google Chrome, which was said to offer "incredible views of the long Harmon Straight, which leads into turn 17 before the cars race across the finish line, as well as the pit lane entry."
Lack of Foresight
A bigger question is how F1 didn't realize the sightline issue in advance. Even in the rendering, it's clear that one of the track's three pedestrian bridges — necessary for emergency vehicle access during the race — would at least partially block many spectator views in that section.
Grandstands HG1 and HG3 won't be affected by F1's decision.
In addition to the question of experience parity, fans are now being relocated about 2 miles north, which may make many of their race weekend lodging and dinner plans more inconvenient.
Instead of an explanation and apology for the design gaffe, F1 offered only this sentence: "For the inaugural race, it is vitally important that each and every fan benefit from an unparalleled viewing experience."
The relocated tickets will be available through users' F1 Las Vegas app by Monday, October 23, F1 promised. A premium service representative will also contact those who have transferred tickets in the coming days.
The Las Vegas Grand Prix fires its starting gun at 10 p.m. on Saturday, November 18.