Everi Earnings Excite, Analyst Says Stock Has Double Potential
Posted on: November 3, 2020, 09:30h.
Last updated on: November 3, 2020, 09:51h.
Everi Holdings (NYSE:EVRI), the maker of gaming machines, delivered better-than-expected third-quarter results, prompting an analyst that's long been bullish on the name to up his forecasts.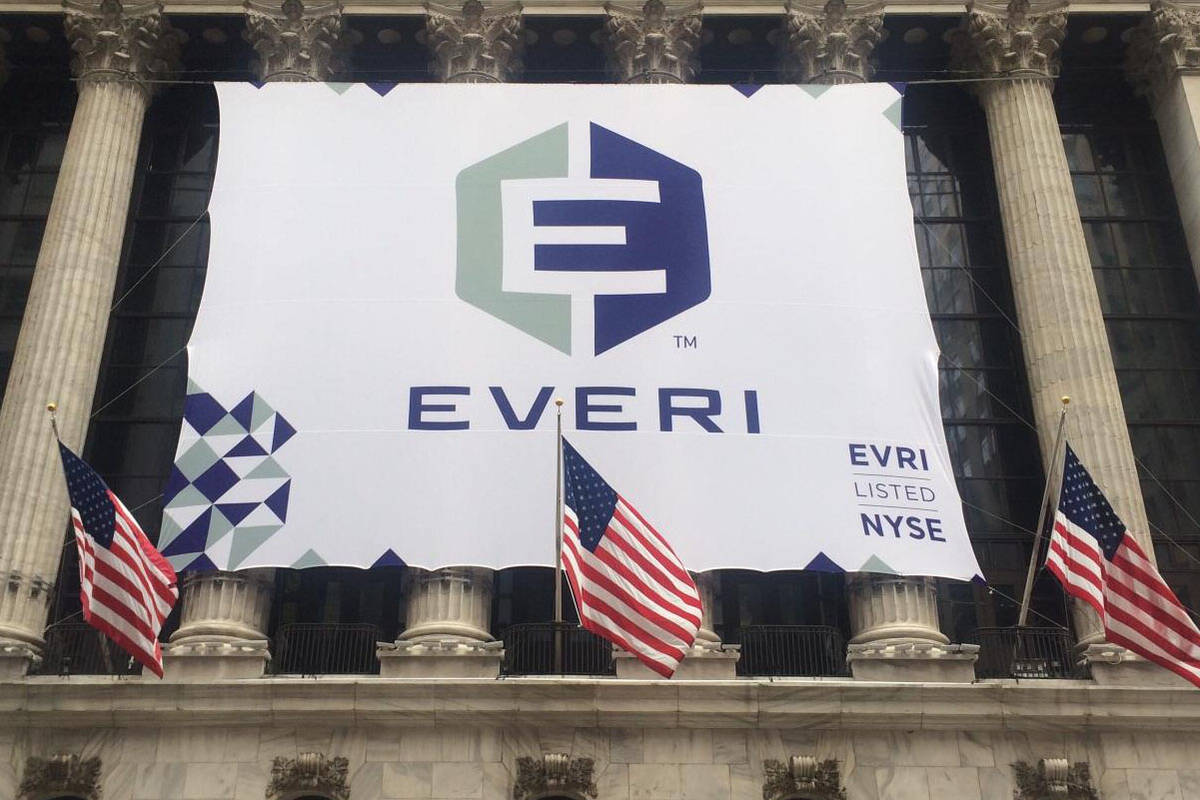 After the close of US markets Monday, the Las Vegas-based company said it lost a penny a share on revenue of $112.09 million, easily beating the consensus estimates calling for a loss of 21 cents on sales of $88.44 million. During the the July through September time frame, revenue more than doubled from the second quarter.
On the back of strong report, Roth Capital analyst David Bain lifted his fourth-quarter and forward estimates on Everi. He notes that consensus 2021 and 2022 forecasts are likely to rise eight percent and six percent, respectively, while adding that the shares actually got less expensive. He adds that cashless payments and fintech solutions continue driving top line growth for Everi, and that some of that story isn't fully appreciated by the investment community.
We also believe EVRI's confirmation of CashClub Wallet installs into 'two large, well-known tribal casino operators' this month may have been overlooked," wrote the analyst in a note to clients today. "We believe these two tribes represent ~15 percent of EVRI's fintech portfolio."
Bain boosts his 12-month price target on Everi stock to $20 from $18, implying the name will more than double from the $9 area at which it currently resides.
Back from the Abyss
At the height of the coronavirus pandemic, Everi experienced a dramatic peak-to-trough decline, with the stock going from a flirtation with $15 to $1.55 in a matter of weeks.
Now, with scores of gaming companies looking to reduce cash transactions and millions of consumers embracing digital payments, some analysts view Everi as perhaps one of the industry's biggest beneficiaries of altered behavior caused by the pandemic.
Not only does CashClub Wallet allow gamblers to eliminate the use of cash inside land-based casinos that are Everi clients, it's operational across online gaming platforms, levering the company to the iGaming boom.
"The CashClub Wallet is fully customizable, so that the operator can deploy it with a customer experience that is reflective of their brand and meaningful to their patrons," said Everi CEO Mike Rumbolz on a conference call with analysts and investors.
Installation Growth, Too
In the September quarter, Everi installed 15,256 new gaming devices, up from 14,938 in the prior three-month stretch, a surprise that Bain said wasn't anticipated in the current climate.
The analyst said Everi's lease model is preferable to rivals that are more reliant on one-time sales. He adds that the company is more tethered to strength in drive-in markets and that estimates on the name remain conservative.
"We believe consensus will be raised close to our estimates, though Street estimates were much lower into last night's print with 4Q20/2021/2022 earnings before interest, taxes, depreciation and amortization (EBITDA) at $50.8 million/$240.6 million/$267.1 million," said Bain.
For those periods, the analyst is projecting Everi will notch EBITDA of $60.5 million, $263.3 million, and $287.4 million, respectively.