Entain Took Over Tab NZ a Week Ago and Already Faces Trouble in New Zealand
Posted on: June 8, 2023, 08:12h.
Last updated on: June 8, 2023, 12:10h.
Global gaming operator Entain only recently received the keys to the Tab NZ castle in New Zealand, and is allegedly already breaking the rules. It may have been a simple oversight, but the error is shining an unwelcome light on the company.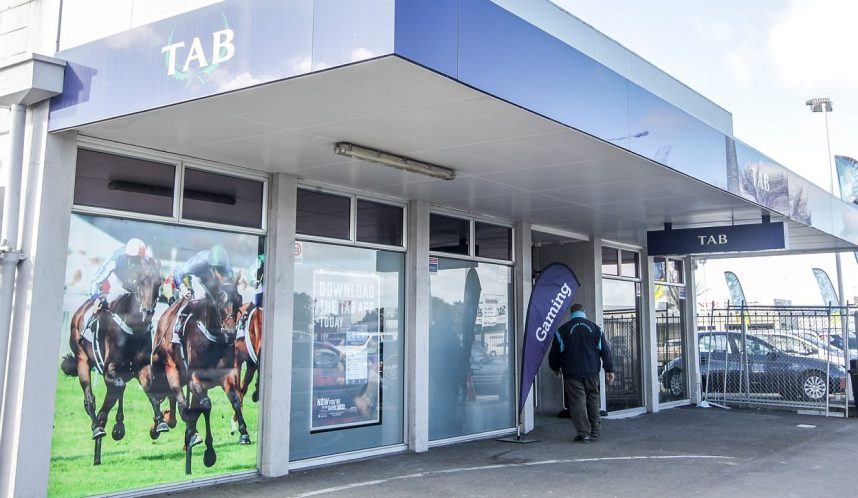 While the gaming company was given the rights to the Tab NZ monopoly, the approval doesn't extend to its subsidiaries. That didn't prevent Party Casino from contacting New Zealand bettors.
Newsroom, an independent media outlet in New Zealand, confirmed the delivery of an email promotion by the Entain subsidiary through a mailing list. After a short greeting, Party Casino immediately offers the reader the chance to take advantage of a "fantastic sports betting offer."
The mistake, intentional or otherwise, comes as Entain has laid out its latest environmental, social, and governance (ESG) plans. One of its goals is to emphasize safer betting activity.
Not a Warm Welcome
New Zealand's gambling laws prohibit all offshore operators from advertising in the country. Entain is no longer offshore because of its control over Tab NZ, but all of its unlicensed subsidiaries still are. Tab NZ and Lotto are the only two authorized online gaming operators in the country.
Section 16 of New Zealand's Gambling Act 2003 states, "A person must not publish or arrange to publish, in New Zealand, an overseas gambling advertisement." The country's Department of Internal Affairs could step in and take action against Party Casino, although it hasn't said whether it will.
For its part, Entain offered a response that likely won't help it win over the community. It acknowledged the email, but tried to shift the blame to lawmakers. It said, "It is important to note there is currently no legislation that prevents the hundreds of offshore casino operators or offshore wagering providers from transacting with NZ residents."
Still, the company has decided to try to keep the peace. It added that it has begun to shut down access to its subsidiaries, including Party Casino and Bwin, by New Zealand residents.
The Problem Gambling Foundation is watching the company closely. The industry watchdog called out Entain for allowing the email, and believes it and other operators regularly participate in activity to circumvent local laws.
The foundation isn't convinced that Entain is willing to play by the rules unless it's forced to. One piece of evidence to support that claim is the record $21-million fine Entain received in the UK last year. Entain also became the focus of anti-money laundering investigations in Australia.
Entain Tries New ESG Approach
The issue in New Zealand surfaced almost at the same time that Entain released its latest ESG Report. The company asserts that its ESG framework is dedicated to four pillars, one of which is "an exclusive focus on regulated markets."
Another is "continuing to take the lead on responsible betting and gaming." In regards to all four, the company expressed that it has "continued to make great progress" in raising the bar for the industry.
Entain recently acknowledged that it will likely run into legal problems for its now-shuttered operations in Turkey. It said that an ongoing investigation will probably result in a huge fine over charges that include, among other things, bribery.
Still, the company is pushing forward. It's proud of its ESG efforts and asserts that it is "setting the standards" for the gaming ecosystem and all of its own operations.