Encore Boston Harbor Vacuuming Up Hospitality Market Workforce, Complain Local Businesses
Posted on: May 15, 2019, 01:02h.
Last updated on: May 15, 2019, 01:02h.
Wynn Resorts' Encore Boston Harbor is due to fling open its doors in just over a month and the casino giant is currently scrambling to fill 5,500 positions at the $2.6 billion casino resort.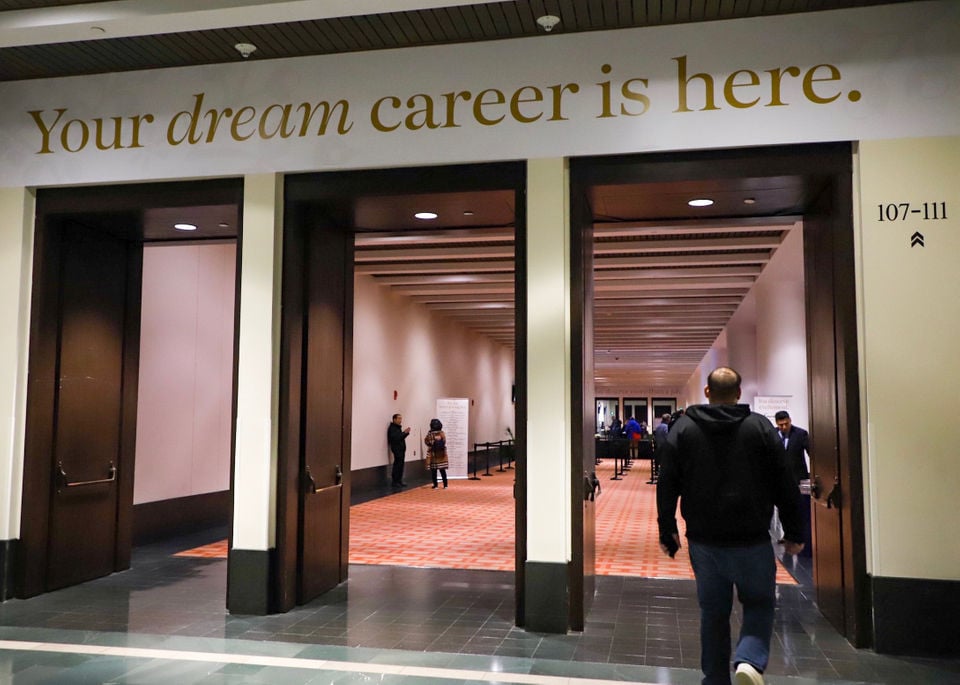 As a licensing condition, the company has committed to employing two-thirds of its workforce (3,666 people) from within 30 miles of the casino, which is located in Everett, Massachusetts, just north of Boston.
That's all very well, but as The Boston Globe reported this week, in an area with unemployment rate of just 2.7 percent, the sudden surge in reasonably paid jobs is putting pressure on a labor market that is already spread pretty thin.
Local businesses are already noticing the squeeze, as valued employees jump ship for the promise of better wages at the shiny new resort. And now that the Massachusetts Gaming Commission has concluded its investigation into Wynn Resorts, clearing the company for licensing, business owners expect another exodus.
MGC Decision Could Launch New Exodus
Wynn Resorts initially won licensing for the project back in 2015, but the commission launched its probe after a string of sexual misconduct allegations were levelled against its former chairman and CEO Steve Wynn.
Wynn severed his ties to the company to protect the license, but questions remained about whether existing executives knew about his alleged sexual improprieties during the licensing process, especially towards one former manicurist who was paid $7.5 million for her silence.
It's likely that many prospective candidates were holding back until Wynn Resorts received the green light from the commission, which it did on April 30 — and now another wave of departures could be in the cards.
"I don't have the luxury of having guests who can lose $1,000 playing cards to me before dinner," Chris Coombs, owner of French restaurant Deuxave in Boston, told The Boston Herald. "They're playing a very different game than anyone in Massachusetts."
Dollars for Dishwashers
The casino industry may have its critics, but it does provide opportunities for low-skilled workers to earn competitive salaries.
The Boston Globe reports that dishwashers, security guards, housekeepers, and call center workers at Wynn will earn $20 per hour, with benefits such paid parental leave and 401(k) retirement plans for permanent workers. Servers can earn up to $7.66 an hour before tips, well above the $4.35 state minimum.
The local hospitality and restaurant industry simply cannot compete.
I've never heard of dishwashers being paid that much," said Jerry Rubin, President of the workforce development agency Jewish Vocational Service. "It's just remarkable."
Boozy Dispute
Bars and restaurants are also concerned about the Wynn Resort's request for a liquor license extension to 4am, beyond the current 2am limit.
Bob Luz, president of the Massachusetts Restaurant Association, said restaurants are "clearly upset" about the perceived unfair advantage potentially given to casinos and added that his organization "vehemently opposes" the proposal.
"If you're going to offer that to casinos, you should offer the opportunity to local establishments," he told The Boston Herald this week.