Failed Lucky Dragon Casino Sold for $36 Million to Become Non-Gaming Hotel
Posted on: April 23, 2019, 08:05h.
Last updated on: April 23, 2019, 08:05h.
Doomed off-Strip casino project Lucky Dragon was sold for $36 million Monday to a developer who wants to turn the building into a non-gaming hotel and conference space.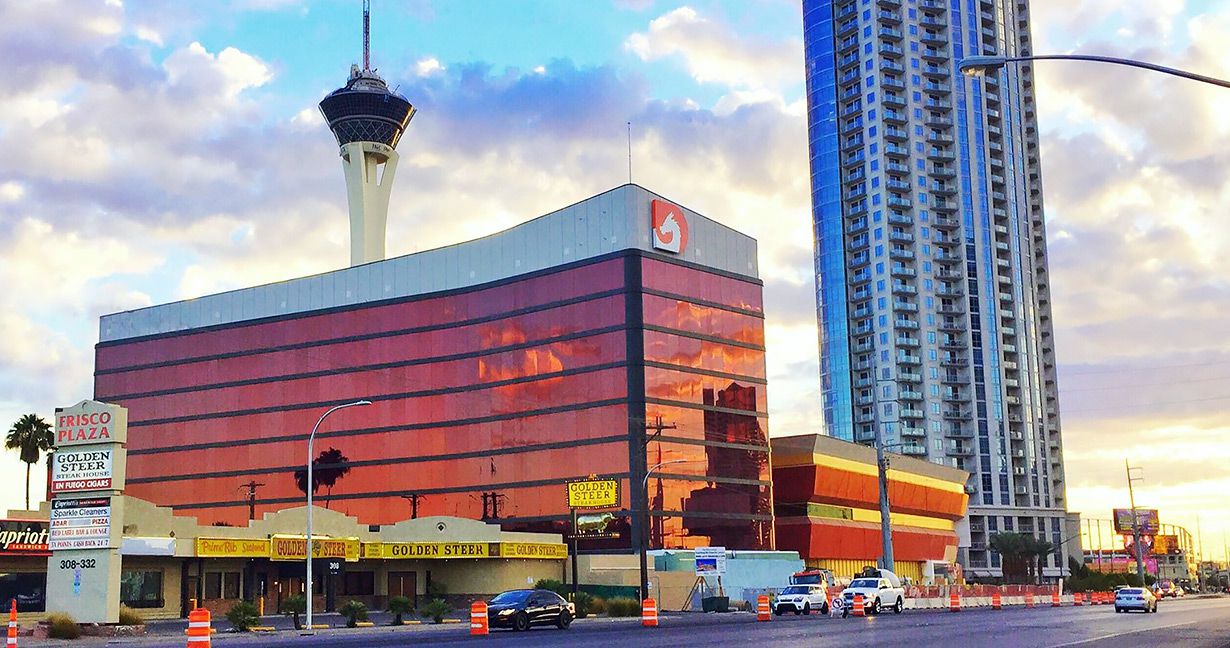 Don Ahern – who is the chairman and CEO of Ahern Rentals, a Las Vegas-based firm that hires out heavy construction equipment – confirmed to the Las Vegas Review-Journal that he had acquired the Lucky Dragon and that he would "absolutely not" be keeping the name, which has proved to be anything but lucky.
The $160 million Lucky Dragon was one of the shortest-lived casino ventures in the history of Las Vegas. The first to be built from the ground up since the recession, the Asian-themed "boutique" casino opened its doors in 2016 with a mission to capture the Asian locals and high-roller markets.
Worrying Signs from Day One
But feng shui and Asian street food alone were not enough to tempt the target market down to the "wrong" end of the Strip, where the Lucky Dragon was tucked away on West Sahara Avenue. They wanted decent comps like those on offer at Boyd and Station properties, which the Dragon – financially stretched from the get-go — could not offer.
During construction, developer Andrew Fonfa asked Las Vegas City Council for $25 million in subsidies, adding that work on the project would be delayed or even abandoned without help. The City rejected the request. The idea of propping up a private casino development with public money was unheard of, officials said.
Fonfa had previously claimed the project was "fully financed," largely through $89.5 million in loans from Chinese families seeking US citizenship. Under a program called EB-5, foreigners who invest $500,000 into US businesses that generate jobs are eligible to receive green cards, although these may now be in jeopardy.
Snow Short-Changed
In January 2018, facing foreclosure, Lucky Dragon shuttered its casino and restaurants and, a month later, filed for bankruptcy. Fonfa had said the property was worth $143 million. His main creditor, Snow Covered Capital, anxious for a quick sale so it could claw back its money, said it was worth less than half that.
It turned out to be even worth even less than the latter valuation. Ultimately, the $36 million will not be enough to repay in full the $50 million owed to Snow, but it could have been worse – the property failed to attract any bids whatsoever when it was offered for sale at auction last year.
"It's a terrific property with a bright future. We're very glad it has a new owner with a long-term vision," Enrique Landa told LVRJ.