Eldorado Resorts to Acquire Isle of Capri Casinos for $1.7 Billion
Posted on: September 20, 2016, 03:00h.
Last updated on: September 20, 2016, 11:57h.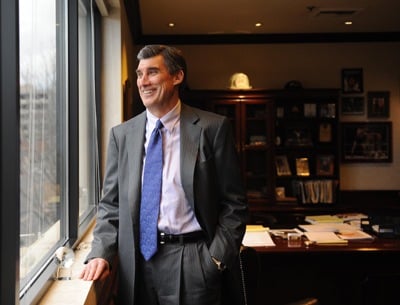 Eldorado Resorts is set to buy Isle of Capri Casinos in a cash and paper deal worth around $1.7 billion. As part of that figure, Reno-based Eldorado will assume $929 million of Capri's debts.
The combined company will now own 20 properties in 10 states and would have generated roughly $1.8 billion in revenue over the past fiscal year.
Analysts are saying the deal represents a strategic move towards achieving scale and consolidation in the slow-growing regional casino markets.
Eldorado said on Monday it expects to complete the deal in the second quarter of 2017, pending approval from gaming regulators. It has no immediate intentions to rebrand the Isle of Capri properties following finalization, it said.
$35 Million in Cost Savings
Isle of Capri was founded by the late Bernie Goldstein when he opened the nation's first riverboat casino in Bettendorf, Iowa, in 1991. His second opened in Biloxi Missouri the following year. Today, the company operates 15 casinos in seven states across the US and owns the Lady Luck brand.
Eldorado, founded in 1973 in Reno, is a NASDAQ listed gaming company that owns seven casinos across several states, including three in Nevada. Last year it purchased Circus Circus from MGM, the only casino it has in Vegas.
The companies said they expect to achieve cost synergies of approximately $35 million in their first year after the completion of the transaction.
The merger would,  "build the scale of our gaming operations and further diversifies the geographic reach of our operations without any overlap with our existing properties.", said Gary Carano, Eldorado's CEO.
Scale in the Regional Markets
"In our business there are risks and what that does, by giving us 20 casinos in 10 different states, is make it so no one casino will contribute more than 15 percent to (Earnings Before Interest, Taxes, Depreciation and Amortization)," Carano told the Reno Gazette-Journal.
"That's spreading our risk across all 20 states. So in our business, like in any business, you like to be in as much control as you can of your risk factors.
"This is a good day for Eldorado Resorts and Eldorado Resorts' shareholders," he added. "It's truly a transformational deal for us. We're acquiring a great company, one that was founded by the Goldstein family. They built the first riverboat casino in America. There's a lot of similarities between the two companies. A lot of similarities in how they treat their team members and customers."
Eldorado will fund the takeover with $2.1 billion in financing from J.P. Morgan, while Credit Suisse is acting as the Isle of Capri's financial adviser on the deal.