Draftstars Wants to Grab Australian DFS Audience, Hoping to Piggyback on Aussies' Love of Sports Betting
Posted on: May 18, 2016, 11:16h.
Last updated on: May 18, 2016, 11:50h.
Australian daily fantasy sports site Draftstars, a joint venture between online bookmaker CrownBet and sports channel conglomerate Fox Sports, recently announced that the new platform is undergoing a promotional marketing drive to tap into the emerging Aussie demographic.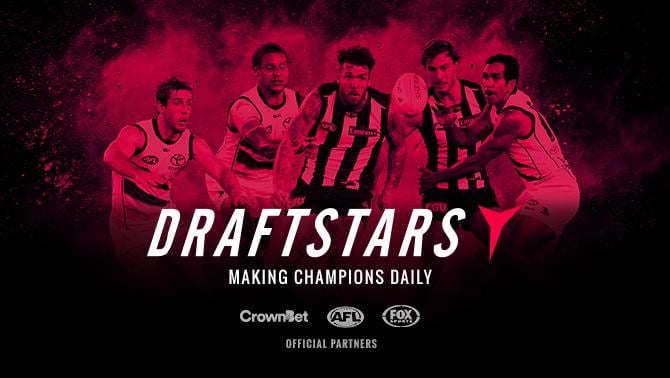 Hosted by the turnkey daily fantasy software company DraftDay, Draftstars was launched in early 2016 and currently offers contests on the National Basketball Association (NBA) and Australian Football League (AFL). The site touts itself as the "Official Daily Fantasy Sports Partner of the ALF."
Marketing to the Masses
This week, Draftstars said it is initiating a multichannel advertising push to grow its brand awareness through television, radio, digital, and social media.
"We are confident we have the right marketing strategy," Draftstars CEO Matt Sanders told eGaming Review. According to Sanders, the goal of the PR blitz is to "educate Australian sports fans on what an exciting and engaging experience daily fantasy sports is."
Draftstars is open to legal residents of Australia and New Zealand who are at least 18 years old. Though the Interactive Gambling Act passed by the Australian Parliament in 2001 banned Aussie-based companies from offering online gambling, DFS is (for now, at least) exempt, as there is a sports-betting carveout, under which umbrella daily fantasy now falls. The site is regulated by Australia's Northern Territory.
Down Under with DFS
DFS, of course, has been wildly popular in the United States with FanDuel and DraftKings since the two market leaders respectively commenced operations in 2009 and 2012. The leading cause for the DFS rise in America is due to the federal ban on sports betting outside of Nevada, combined with a long history of office pool fantasy betting across the country.
Daily fantasy contests provide fans an alterative way to add excitement to watching sports.
Conversely, DFS hasn't taken off the same way in other countries, due to the fact that sports betting is not only legal, but cherished. That's certainly the case in Australia, where placing a wager on Australian football, cricket, and rugby is a national pastime for "punters."
However, recent steps by parliament to restrict in-play betting and a potential revamping of online gaming laws has some companies preparing for new regulations and perhaps a loophole by way of DFS.
What's in a Name?
The DFS market is quickly becoming crowded with a host of platforms that all sound and look alike.
Ready for a tongue twister?
With DraftKings, DraftDay, FantasyDraft, Draftpot, Draft Ops, AlphaDraft, and PokerStars' StarsDraft, Draftstars is just the latest DFS provider in a long list of companies trying to capitalize off the "draft" terminology.
According to the Australian Government, Aussies spent $19 billion on gambling in 2008-09, and during that same year, roughly 70 percent of all citizens participated in some form of gambling.