DraftKings to Launch Mobile Sports Betting in New Hampshire, BetAmerica in Indiana Starting Next Week
Posted on: December 23, 2019, 11:22h.
Last updated on: December 24, 2019, 10:20h.
Before 2019 ends, there will be two more online sportsbook launches, including one that will open up a new state for sports betting.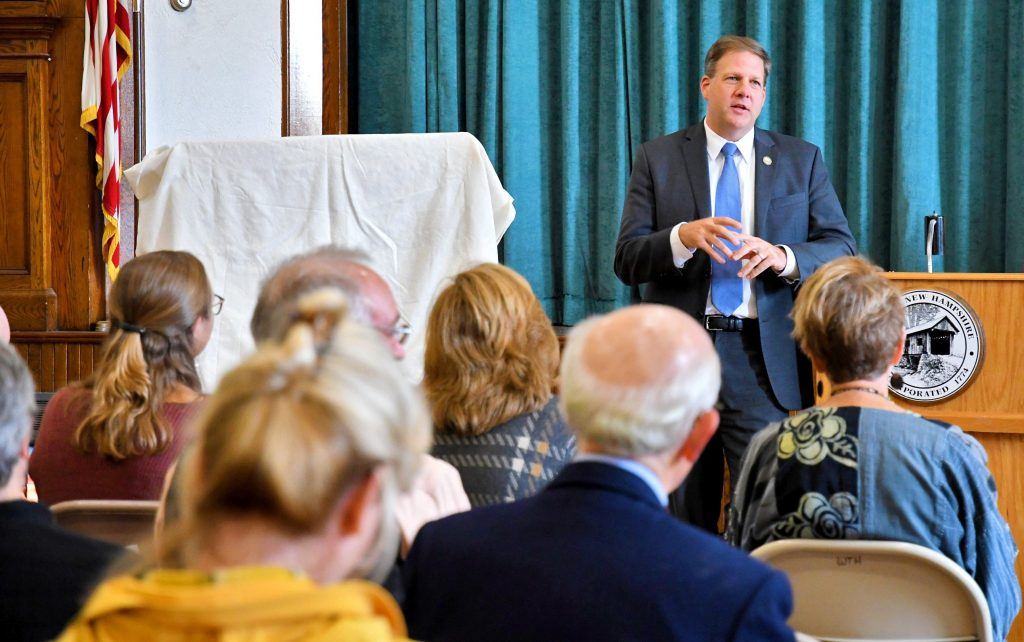 Casino.org learned on Monday that DraftKings will launch in New Hampshire on Dec. 30. On that same day, BetAmerica will offer its online application in Indiana, becoming the fourth mobile app in the state.
Online sports betting has enjoyed exponential growth in 2019, as more states have legalized sports betting. Just as they did in New Jersey last year, online apps have quickly taken over as the top sportsbooks in Pennsylvania, Indiana, and Iowa, as the majority of bets placed in those states take place on a computer or mobile device.
DraftKings Goes Mobile First in New Hamphire
New Hampshire Gov. Chris Sununu said he wanted to place a bet on Tom Brady and the New England Patriots before the season ended, and it looks like the Republican governor get that wish.
Next Monday, he'll place that first bet at a public ceremony in Manchester to celebrate the launch of the DraftKings mobile app in the state. The NFL regular season concludes the day before, but Sununu will still have playoff games and Super Bowl futures from which to select.
When New Hampshire passed a law earlier this year to allow sports betting, lawmakers allowed the New Hampshire Lottery, the agency that will oversee sports betting, to select up to five mobile providers and allow up to 10 retail sportsbooks statewide through a solicitation process.
However, DraftKings proposal to essentially split the revenue with the state as long as it was the exclusive retail and mobile provider won the support of state officials. That meant the state gave DraftKings a near monopoly on sports betting, although lottery retailers will also be able to offer sports betting. That contract will be handled by Intralot.
DraftKings also plans on opening four brick-and-mortar sportsbooks in the state, a spokesperson told Casino.org on Monday. However, there was no time frame for when those locations would open.
Residents 18 and older would able to bet on sporting events, according to the state law.
The state law allowed cities and towns in the state to hold referendums to decide if they wanted to allow retail sportsbooks to operate in their municipalities. Six of the 10 cities that have held votes have passed the measure, including Manchester, the state's largest city.
Smaller towns and communities statewide will get a chance to hold their own referendums in March.
The DraftKings contract with the state was approved a month ago.
Indiana Officials Sign Off on BetAmerica Mobile
On Monday, the Indiana Gaming Commission (IGC) announced BetAmerica has received permission to launch its mobile app, with an effective date of Dec. 30.
The mobile start comes about six weeks after the BetAmerica opened its retail sportsbook at the Rising Star Casino in Rising Sun, Ind.
For Rising Star customers, it will mean a convenient way to place bets on their favorite teams using an easy to use platform they are familiar with from anywhere in Indiana," said Ben Douglass, the general manager for Rising Star Casino, to Casino.org on Monday.
The online presence should help drive more revenue to the Full House Resorts-owned casino, located in southeastern Indiana near Cincinnati. More than $96 million of the $147.3 million bet on sports in Indiana was placed on a mobile platform.
Indiana will be the second state to launch the BetAmerica app this month. Presque Isle Downs in Erie, Pa., went online earlier this month after a three-day trial period. Like Presque Isle, BetAmerica is owned by Churchill Downs Inc., with a solution powered by SBTech.