DraftKings Reportedly in Sale Talks With Publicly Traded Acquisition Company
Posted on: November 2, 2019, 01:33h.
Last updated on: November 3, 2019, 09:09h.
Shortly after DraftKings found itself to be the front-runner for a potentially lucrative sports betting contract in New Hampshire, a report surface that the sports technology company is in talks to be acquired.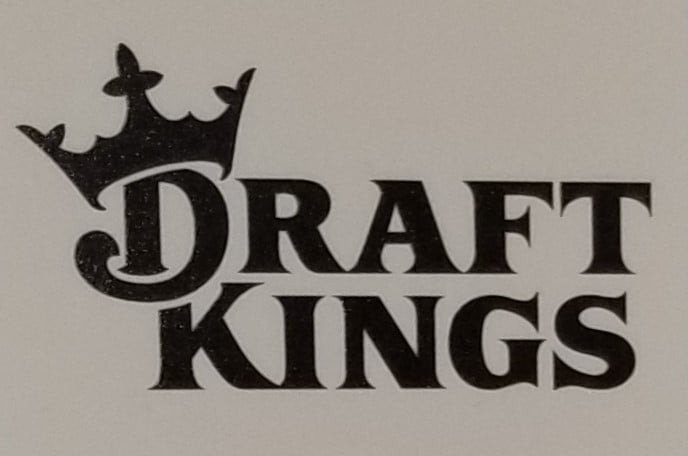 Financial news site Bloomberg reported that the Boston-based company is in discussions with Diamond Eagle Acquisition Corp. Diamond Eagle, publicly traded on the NASDAQ stock exchange (DEACU), was formed in March for the sole intention of "effecting a merger, capital stock exchange, asset acquisition, stock purchase, reorganization, or other similar business combination" with at least one company, according to information found in the company's prospectus.
Since Diamond Eagle is already publicly traded, the acquisition could be a way for privately held DraftKings to go public.
This is not the first time DraftKings has been in talks of an acquisition or merger. Three years ago, DraftKings attempted a merger with rival FanDuel. However, government officials filed suit to block the deal, and the companies ended the talks.
Diamond Eagle has three executives or investors who have substantial experience in the media and entertainment industry. Founder Jeff Sagansky is the former president of CBS Entertainment. Eli Baker, its CFO, has experience working in legal affairs at Lionsgate/Artisan Entertainment. Harry Sloan, a founding investor, served as the chairman and CEO of Metro-Goldwyn-Mayer a decade ago.
DraftKings declined to comment to Bloomberg, other than to say it speaks to "a variety of companies" as part of its normal business routine.
Diamond Eagle, which opened on NASDAQ on July 25, closed Friday at $10.08 per share. That was the stock's same closing price on Thursday and just $.08 off its trading high of $10.15.
Rapid Growth for DraftKings in 2019
DraftKings got its start as a daily fantasy sports provider seven years ago. Last year, the company opened its first retail and online sportsbooks in New Jersey. Since that time, the company has expanded into Indiana, Iowa, New York, West Virginia, and Mississippi.
The company has experienced a rapid expansion of its online sports betting application this year. In the last two months, DraftKings has added West Virginia and Indiana to its online portfolio, joining New Jersey.
However, its pending deal with the New Hampshire Lottery Commission may end up becoming DraftKings most lucrative asset.
While the other states where DraftKings runs online and retail books are larger than the Granite State, those states also have competitive markets with multiple retail and online options
In New Hampshire, DraftKings is currently working on a contract with the New Hampshire Lottery Commission (NHLC) to be the only retail and online sportsbook in the state. The Lottery would also offer sports betting, but the state law prohibits it from offering the same types of betting options as brick-and-mortar or mobile applications can offer, such as in-game betting and single game wagering.
In addition, New Hampshire would be the closest legal sports betting option for many in Massachusetts. Boston, which is home to teams in all four major professional leagues, is home to roughly 4 million people, and nearby Worcester has a metropolitan population of more than 900,000.
According to information from the NHLC, DraftKings offered to give it 50 percent of its gross gaming revenue if it was the exclusive sportsbook in the state.
Pennsylvania Approves DraftKings for Mobile
New Hampshire isn't the only new market for the company.
The Pennsylvania Gaming Control Board approved DraftKings for an online sports betting license at its Wednesday meeting. The company will run an online skin for Meadows Racetrack and Casino, located near Pittsburgh.
It's expected the app will go live later this month.