DraftKings Expands New Hampshire Presence, Opens State's First Retail Sportsbook
Posted on: August 13, 2020, 04:05h.
Last updated on: August 14, 2020, 09:39h.
On Wednesday, the DraftKings Sportsbook at The Brook opened for business, making it the first live sportsbook to open in New Hampshire.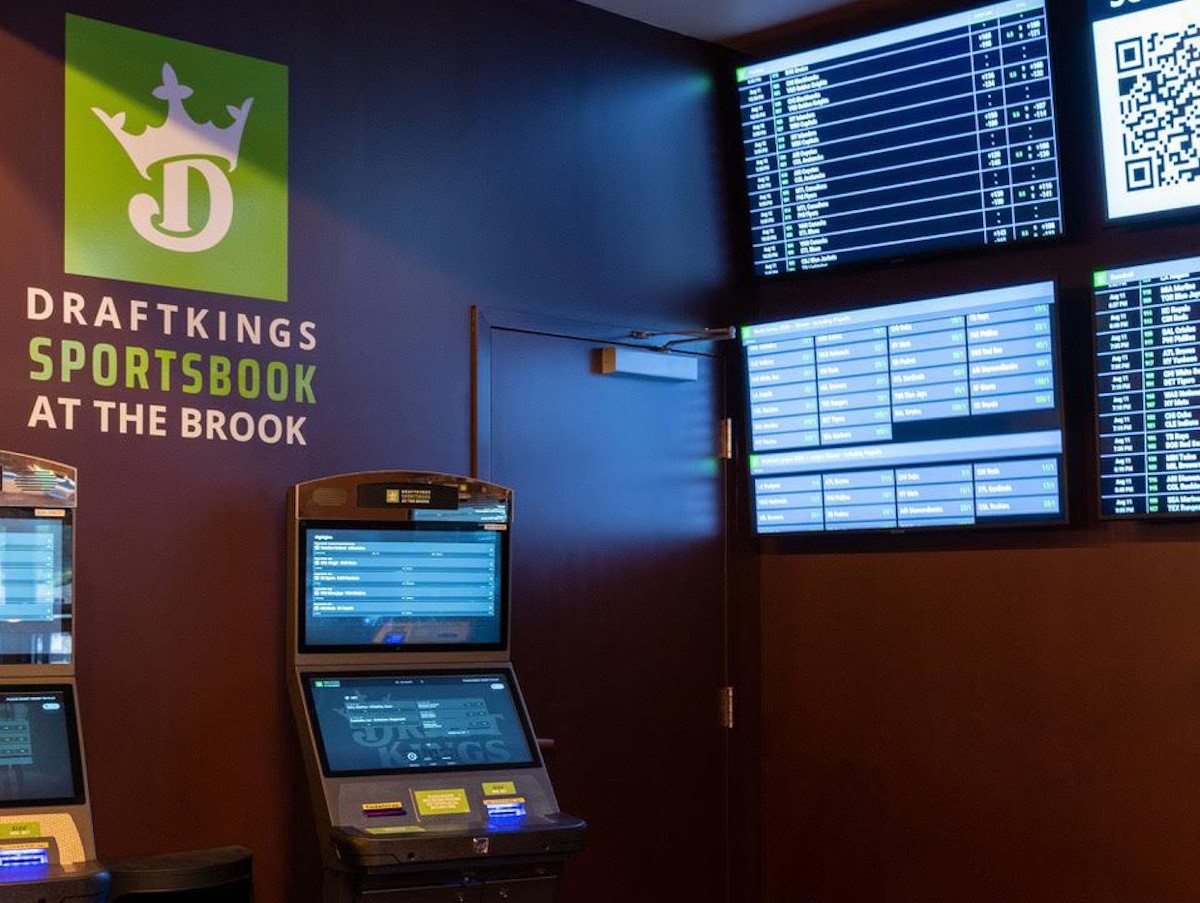 Gamblers in New Hampshire have been able to legally bet on sports since December when DraftKings launched its mobile sportsbook platform in the state. Now, the daily fantasy and sports betting operator is adding a brick-and-mortar presence in New Hampshire.
March Madness Block Out 
The Brook — a casino located on the site of what was once the Seabrook Greyhound racetrack — reopened for business in June after shutting down because of the coronavirus pandemic. Initially, the facility planned to open its sportsbook at the beginning of March Madness. But COVID-19 changed those plans dramatically.
Instead, the casino launched the DraftKings Sportsbook this week, with a slew of health and safety protocols in place. Both employees and guests must wear masks at The Brook, and hand sanitizing stations are available throughout the casino. The facility is closed on Mondays and Tuesdays to allow for deep cleaning.
With professional sports leagues returning to play in recent weeks, The Brook CEO Andre Carrier says the time was right to get the DraftKings Sportsbook up and running.
It's pretty much a panacea for sports bettors right now with the NBA, the NHL, Major League Baseball, and, hopefully, the NFL next month," Carrier said to the Casino City Times. "It's not the NCAA Tournament. But, frankly, this might be even better, with all that's going on."
DraftKings opened its sportsbook in The Stadium — the sports entertainment viewing area at The Brook. Bettors can place their wagers either at the window with a teller or via kiosks.
DraftKings Invests Heavily in New Hampshire
DraftKings earned the right to be the exclusive online sports betting operator in New Hampshire in exchange for the state retaining 51 percent of all revenue generated. The state also keeps 50 percent of all revenue from retail locations.
Several municipalities in the state have voted in favor of allowing sportsbooks, and DraftKings has committed to operating at least four in the state. So far, the online platform has generated $65 million in sports betting handle.
In most states, online platforms generate far more revenue than brick-and-mortar sportsbooks. There's no reason to think that New Hampshire will buck that trend. However, DraftKings officials say that live betting still plays an important role.
DraftKings is a customer-first company that looks at the many ways fans engage with sports," DraftKings Chief Business Officer Ezra Kucharz said in a statement.
DraftKings says it will hold an official ribbon-cutting ceremony for the sportsbook at The Brook sometime in September.