DraftKings, National Council on Problem Gaming Announce Partnership to Raise Awareness
Posted on: December 9, 2019, 01:33h.
Last updated on: December 9, 2019, 10:18h.
DraftKings announced on Friday that it had established a partnership with the National Council on Problem Gaming (NCPG) as part of its efforts to promote responsible betting initiatives.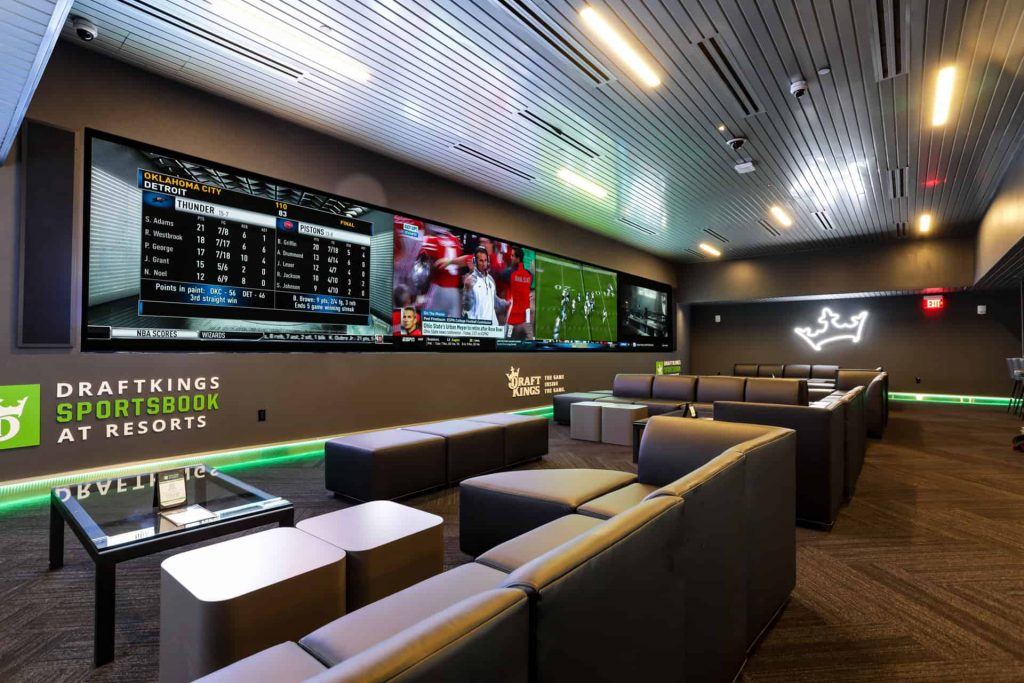 According to a news release, DraftKings said it joined with the NCPG to help build upon some of the council's existing efforts. Those include the Safer Sports Betting Initiative and the Internet Responsible Gambling Standards. Those endeavors are designed to help operators like DraftKings to employ best practices for online gaming activities.
DraftKings announced it had become a platinum-level member at the council, a nonprofit advocacy group based in Washington, DC. Other platinum members include Caesars Entertainment, the Las Vegas Sands Corp., MGM Resorts International, and The Stars Group.
Keith Whyte, the council's executive director, said in the release that DraftKings involvement ushers in a new era in raising awareness on problem gaming.
Problem gaming is defined as the inability to stop gambling even though continuing the activity results in negative consequences. It's not necessarily tied only to loss of money, as the addictive behavior can also lead to loss of work, deteriorating relationships, and declining physical or mental health.
The council estimates that about 2 million adult Americans suffer from gambling addiction. However, up to another 6 million are considered problem gamblers because they meet some of the criteria and are experiencing negative issues related to their gambling.
DraftKings 'Proud to Partner' with Council
Tim Dent, the chief compliance officer for DraftKings, said in the release that the sports entertainment technology company wants to make sure its customers enjoy the products available in a responsible manner. Joining the NCPG will aid in those efforts.
We are proud to partner with a leading responsible gaming organization like the NCPG to ensure our internal efforts are informed by independent experts," Dent said.
DraftKings got its start as a daily fantasy sports (DFS) provider. It offers DFS contests in 15 sports in eight countries. Last year, after the repeal of PASPA in the United States, the company expanded into sports betting, where it runs, depending on the state, either an online application, brick-and-mortar sportsbooks, or both. It currently takes bets in Indiana, Iowa, Mississippi, New Jersey, New York, Pennsylvania, and West Virginia. DraftKings also offers online casino gaming in New Jersey.
Last month, it received an exclusive contract to provide retail and mobile sports betting services in New Hampshire.
NCPG Creates New Advisory Board
The DraftKings-NCPG partnership was announced one day after the council unveiled a new 10-member advisory board that will be tasked with providing their insights on combating problem gaming as the US continues to see the industry expand.
That expansion has not been limited to sports betting, as several state legislatures have passed laws that either allow or expand the number of casinos in their jurisdictions.
"NCPG plays a critical role in developing programs and resources that help operators, regulators, and players identify and respond to problem gambling," said board member Kirsten Clark, who also serves as the executive director for the International Association of Gaming Advisors. "I'm looking forward to participating with my colleagues on its Advisory Board to explore ways to expand its reach and identify additional ways to promote responsible gambling."