New Hampshire Set to Approve DraftKings, Intralot Sports Betting Contracts at Monday Meeting
Posted on: November 21, 2019, 12:50h.
Last updated on: November 21, 2019, 01:55h.
DraftKings is set to become New Hampshire's sole full-fledged retail and online sportsbook, as the Boston-based sports entertainment company's contract with the state's lottery commission is expected to be approved on Monday.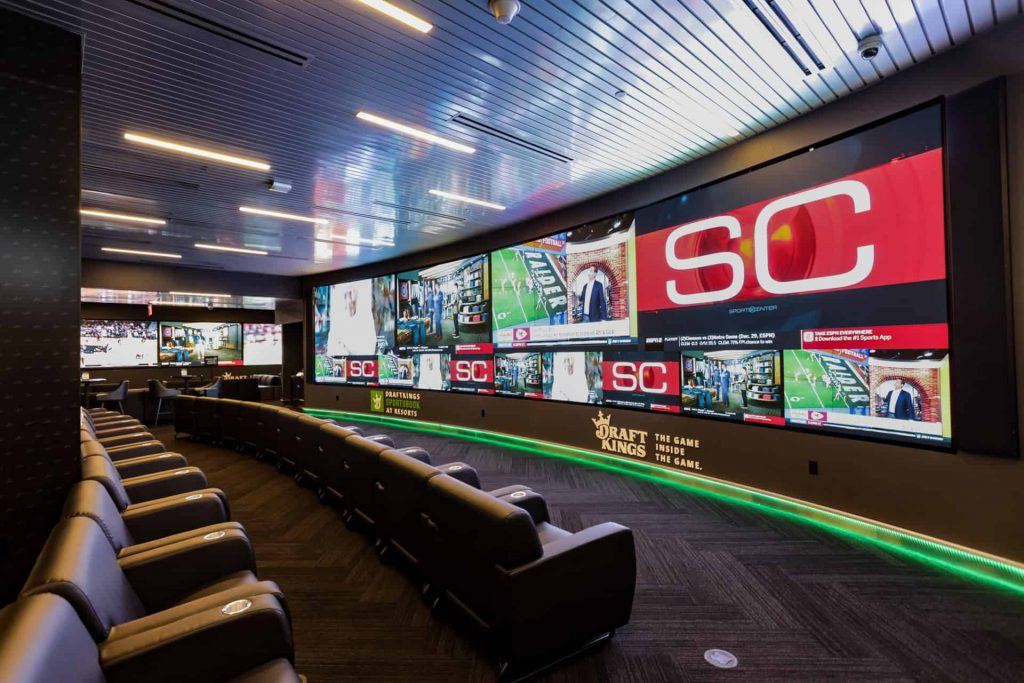 That's when the state's Executive Council is set to meet in Concord with Gov. Chris Sununu and approve several appointments and contracts, including two related to sports betting that will be managed by the New Hampshire Lottery Commission.
If approved, DraftKings will be allowed to operate up to 10 brick-and-mortar sportsbooks, and offer its online betting application statewide through June 2026. The contracts also allows for two two-year extensions.
In addition, the Council will determine whether to amend an existing contract with Intralot through June 2025 to run the lottery's retail and online sports betting operations. Under the terms of the law passed by the state's legislature earlier this year, the lottery can offer some types of sports betting, such as parlay-style betting. However, it cannot offer single-game or live in-game wagering opportunities.
The retail sportsbooks will not be able to offer in-game betting products, while the online application will be able to offer single-game, in-game, and parlay wagering.
The contracts come as a result of a solicitation process that started in August.
DraftKings Offers 50-50 Split
In all, the lottery received proposals from 13 vendors for online, retail, and lottery-run operations. In October, state officials announced they were moving forward with contract negotiations with DraftKings and Intralot, the latter of which already held a state contract to manage other lottery operations.
From the 13, three companies were chosen as finalists for online, and two were selected for retail. DraftKings and ROAR, a joint venture between MGM Resorts International and GVC Holdings, were finalists for both channels. Kambi was the third finalist for online.
In its bid, DraftKings offered 50 percent of its gross gaming revenue to be the sole retail and mobile operator in New Hampshire. ROAR offered 20 percent to be the exclusive online provider and 11 percent to be the only retail operator.
In its note to the Executive Council, lottery officials said the process allowed for them to determine whether the state would make more from offering an exclusive contract or making multiple awards.
DraftKings price proposal as a sole provider of the mobile and retail channel delivered more than three times the percentage of revenue to the State than would be derived from a multiple agent market," wrote Charles McIntyre, the lottery commission's executive director, to the Council.
The state law allowed for the lottery to offer up to five mobile applications and a total of 10 retail sportsbooks across the state.
Intralot Only Lottery Finalist
Intralot beat out DraftKings, Kambi, and Betconstruct for lottery-based sports betting. The European company, which will also run the DC Lottery's sports betting operations, was the only offeror considered a finalist for that contract, as the Lottery Commission felt the remaining three were not qualified.
"Intralot had the most comprehensive plan on how to make the more restricted product operate in the lottery retailer network," McIntyre wrote. "Other proposals were largely based on associating the lottery product with retail and mobile channels, and did not clearly identify a viable lottery-based channel."
Question Now Becomes When
Assuming the Council approves the contracts, it remains to be seen when DraftKings and Intralot will be ready to launch in New Hampshire.
A message to DraftKings officials was not immediately returned on Thursday afternoon.
In an impromptu interview with Boston sports radio station WEEI last month, Sununu said he wants to see sports betting up and running as early as January for the NFL playoffs.
As it stands, only six retail sportsbooks would have the chance to open by then. New Hampshire's cities voted earlier this month whether to allow sports betting in their communities, and voters in five approved the referendums. Voters in Franklin approved a measure last month.
One of the communities that opted not to allow sports betting was Nashua, which lies on the state line with Massachusetts.
Smaller towns across the state will get the chance to vote on allowing a retail sportsbook in their communities when they hold their annual elections in March.
Most Read