DraftKings Lone Sportsbook Advertiser for Super Bowl LVI, But $6.5M Spots Remain
Posted on: January 19, 2022, 03:47h.
Last updated on: January 19, 2022, 04:06h.
DraftKings is the only confirmed sportsbook operator that has bought ad time for next month's Super Bowl.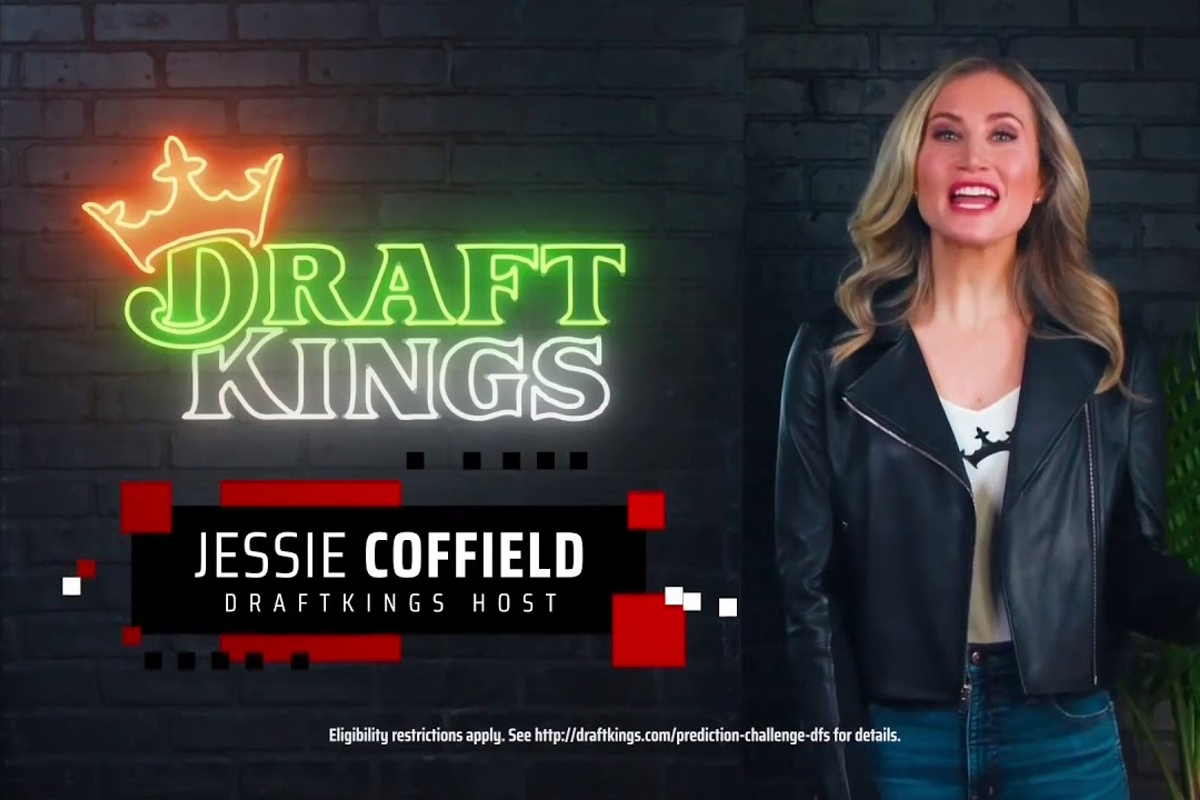 Super Bowl LVI is set for February 13 at SoFi Stadium in Inglewood, Ca. It's the first time the big game will be hosted in the Los Angeles area since the 1993 game at the Rose Bowl.
This year's Super Bowl is expected to be the most legally bet NFL championship game in the history of US professional football. That's because of regulated sportsbooks continuing to expand into new states where such gambling has become permitted.
Though US sportsbook firms spent around $1.2 billion last year marketing to and acquiring new customers by way of free bets and various other promos, DraftKings is, so far, the only sports betting operator to pony up the $6.5 million 30-second ad price for Super Bowl 56.
New Strategy for DraftKings
AdAge, a news outlet covering the marketing and media landscapes, is keeping a running tally of confirmed advertisers for Super Bowl LVI. The list includes numerous Super Bowl regulars, including Anheuser-Busch InBev (Budweiser, Bud Light, Michelob Ultra), PepsiCo (Pepsi, Doritos, Cheetos), and M&M's.
In the gaming industry, DraftKings is, for a second straight Super Bowl, set to be the lone advertiser. The sports betting and DFS operator last year aired two 15-second commercials during the second and third quarters of Super Bowl LV.
The 2021 DraftKings Super Bowl ads featured company personality Jessie Coffield informing viewers about a free-to-play contest involving the outcome of the game between the Tampa Bay Buccaneers and Kansas City Chiefs (Tampa Bay won easily 31-9).
In 2022, DraftKings plans to get a bit more creative. According to marketing insiders, the sportsbook will run a single 30-second spot during the first quarter.
Gary Vaynerchuk's VaynerMedia is the creative ad agency behind the commercial. Last year, DraftKings produced its Super Bowl commercial in-house.
While many advertisers have released teasers for their Super Bowl spots, DraftKings has not yet done so.
Commercial Slots Remain
NBC has the broadcasting rights for Super Bowl LVI, and the network is asking a record $6.5 million per 30 seconds. Though NBC reported last summer that 85 percent of its available Super Bowl LVI time slots had already been purchased, the media conglomerate revealed this week that a few spots remain available for purchase.
Along with the big game, Super Bowl LVI will feature a star-studded halftime performance from Dr. Dre, Snoop Dogg, Eminem, Mary J. Blige, and Kendrick Lamar.
Only eight teams remain in the running to hoist the Vince Lombardi Trophy next month. As the NFL playoffs enter the Divisional Round, the Green Bay Packers are the front-runners on DraftKings at +350. A winning $100 bet on that line nets $350. The Kansas City Chiefs are next at +380, the Buffalo Bills third at +500, and defending champion Buccaneers fourth at +550.
The remaining contenders are the Los Angeles Rams (+750), Tennessee Titans (+850), San Francisco 49ers (+1000), and Cincinnati Bengals (+1500).