DraftKings Appeals New York AG Lawsuit, Filing Says Empire State Must Ban Spelling Bees
Posted on: February 25, 2016, 01:00h.
Last updated on: February 25, 2016, 01:01h.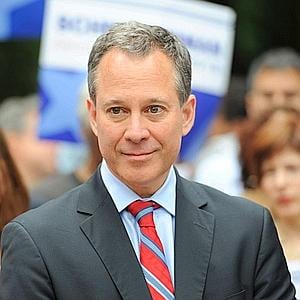 DraftKings has launched its appeal against the New York State preliminary injunction that seeks to ban daily fantasy sports (DFS) and put an end to its operations in the Empire State.
The DFS operator's 67-page filing pulls no punches, accusing New York Attorney General Eric Schneiderman of legal misapprehensions that "did not come close to carrying the burden" of proof that DFS is not a game of skill.
It further accuses the court of "abusing its discretion" in siding with Schneiderman.
"The court applied the wrong legal standard, and ignored the undisputed evidence, in finding that daily fantasy sports contests are games of chance," the company argued in its filing.
Is An Entry Fee a Wager? 
In December, Justice Manuel Mendez granted the AG's injunction, ordering DraftKings and FanDuel to cease operations in New York State, its second-biggest market after California.
DraftKings immediately filed an expedited motion to stay the court's decision pending the outcome of its appeal. This was upheld by a Court of Appeals judge that same afternoon, permitting the companies to continue business temporarily in New York until the case is resolved.
In his December ruling, Mendez had been required to determine whether DFS was a game of skill or of chance, and more specifically, whether setting a line-up was a skill-based process with an "entry fee," or an out-and-out "wager." He decided it was the latter.
"New York State penal law does not refer to 'wagering' or 'betting,' rather it states that a person, 'risks something of value,'" he said. "The payment of an 'entry fee' as high as $10,600 on one or more contests daily could certainly be deemed risking 'something of value.' "
Dog Shows and Bass Fishing
DraftKings' appeal filing claims that if this were the case, then "dog shows and spelling bees, yachting tournaments and bass fishing" should be "criminalized" under Judge Mendez's ruling. Each of these are events requiring entry fees whose outcome is susceptible to an element of chance, argues the DraftKings filing.
"Daily fantasy sports are skill-based games that are, and should be, legal," DraftKings' attorney David Boies said in a statement. "DraftKings contests are no less legal than season-long fantasy sports, which the Attorney General has repeatedly conceded are legal."
In January, Schneiderman amended his lawsuit against DraftKings and FanDuel to seek the return of all the buy-ins paid by New York residents paid to both companies throughout 2015, plus a $5,000 fine per head.
With 600,000 DFS customers in the state, this would constitute hundreds of millions of dollars in buy-ins, plus around $3 billion in fines.