DraftKings and FanDuel Attend Informational Hearing in California
Posted on: December 18, 2015, 02:03h.
Last updated on: December 19, 2015, 02:04h.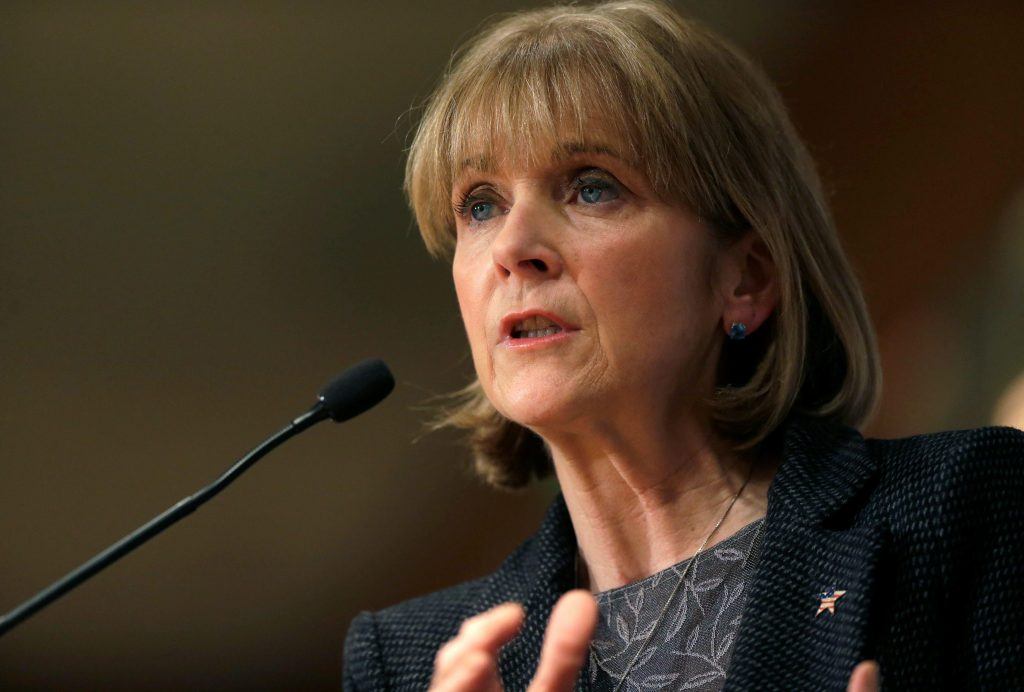 DraftKings and FanDuel attended an Informational Hearing held by the Assembly Committee on Governmental Organization on Wednesday to call on lawmakers to pass meaningful and "common-sense" legislation for the daily fantasy sports (DFS) market.
Fresh off what is a likely defeat in New York, the two leading DFS operators pleaded with Sacramento lawmakers to study and learn about how their services work before rushing to any legal judgment.
Former Massachusetts Attorney General Martha Coakley, who now works for DraftKings, told those in attendance, "We're not saying don't do anything. We're just saying take it in a reasonable, careful way."
Nevada, New York Fold on DFS
The California legislature is officially adjourned until the New Year, but that didn't stop the DFS powerhouses from showing face at the casual hearing this week.
That's rather understandable considering California is the most populated of the 50 states and home to nearly 40 million people.
For daily fantasy to continue its rapid growth, operators cannot afford to lose legal jurisdiction in additional states, especially one the size of California.
As is often the case when it comes to gambling concerns, Nevada led the way in determining that daily fantasy sports constitutes gambling and is therefore illegal under state law.
"This is both gambling and sports pool betting," Nevada Attorney General Adam Laxalt said in October. "I don't think anybody wants to shut out a new and lucrative business. But the way Nevada law is currently written, they didn't fit."
New York Attorney General Eric Schneiderman didn't waste much time following Laxalt's lead. Less than a month later, Schneiderman said, "When a massive, illegal gambling operation exploded in New York … it was not even a question that my responsibility was to take action."
Schneiderman has ordered DFS businesses to cease operations in New York. An appeals judge has granted an emergency stay to DraftKings and FanDuel until January 4, but Schneiderman is largely expected to have the final say.
Not New York State of Mind
Laxalt and Schneiderman are both under the impression that DFS are games of chance instead of skill, but DraftKings and FanDuel argued against that reasoning on Wednesday.
RotoWire President and Chairman of the Fantasy Sports Trade Association Peter Schoenke testified that winning a contest requires "judgment-making skills similar to a coach or general manager." He also added that like sports in general, DFS success requires practice.
DraftKings attorney Griffin Finan furthered, "These are games of skill, skill that rewards knowledge of sports."
Assemblyman Adam Gray (D-District 21), a lead advocate for Internet gaming in California and the legislator who called the DFS hearing, seemed supportive of passing regulations to oversee daily fantasy websites instead of putting the verdict into the hands of the state's Attorney General Kamala Harris.
Gray said that he's looking to "move forward with efficient and well thought legislation that will protect consumers who use daily fantasy sports websites in California."
"Daily Fantasy Sports betting is happening in California… This is an unregulated industry, whose revenue is in the billions of dollars," Gray concluded.