DR Deaths: Tourism Officials Insist Country Safe to Visit After Two More US Tourist Fatalities Reported
Posted on: June 21, 2019, 09:33h.
Last updated on: June 21, 2019, 09:33h.
Officials in the Dominican Republic held a news conference Friday to discuss autopsy reports of nine US tourists who have died in similarly mysterious circumstances while staying at resorts in the country in the past year.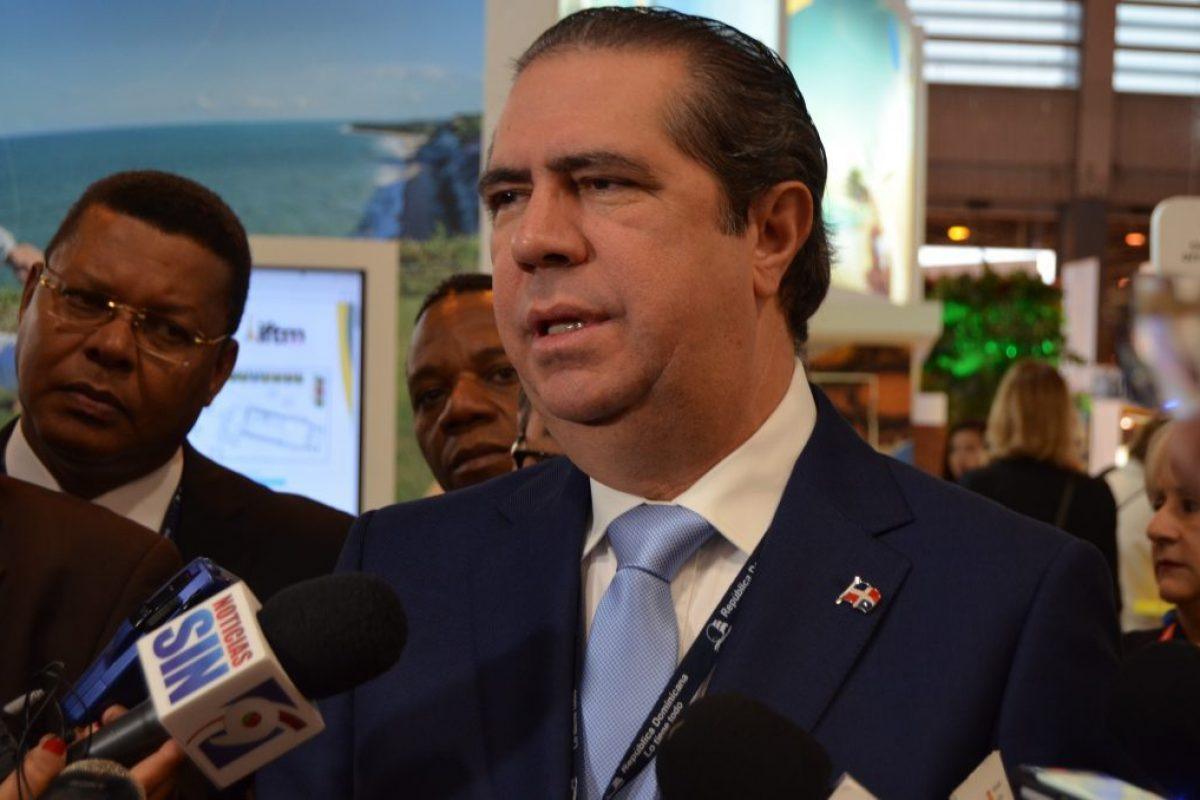 But anyone hoping for answer to the mystery was left disappointed. Officials from the Dominican Republic's Tourism Ministry doubled down on the official message that the country, its resorts, and 60-odd casinos are safe to visit.
The FBI is currently helping local authorities investigate the deaths, two of which occurred at the Hard Rock Casino in Punta Cana – a franchised property within the portfolio of Hard Rock International, a company owned by the Seminole Native American tribe of Florida.
Tourism officials stressed Friday that they had approached the FBI and not the other way around.
Meanwhile, on Thursday, Fox News reported it had been approached by the families of two more US tourists who had died while on vacation at DR resorts — one in September 2016, and another in April 2018. The relatives had been prompted to come forward after reading news reports.
One of the deceased was a 41-year-old US Army veteran who was described to Fox as being "as healthy as a horse."
Tourism and Casino Industry at Stake
Around 3 million American tourists flock to the Caribbean country every year for its golden sands, all-inclusive resorts, and casinos, but news of the deaths — along with hundreds of reports of mystery illnesses — have caused consternation in the US.
With the reputation of its tourist industry at stake, the DR's official line remains that the deaths are unrelated, coincidental, and attributable to natural causes and pre-existing medical conditions.
Certainly, with millions of Americans visiting each year, there's nothing statistically unusual about nine deaths in 12 months from natural causes and the State Department told NBC News on Tuesday that had "not seen an uptick in the number of US citizen deaths reported to the department."
But in these cases, relatives of the deceased aren't buying the natural causes bit. They say their loved ones died without pre-existing illnesses – contradicting the official line — and have described similar symptoms, including pulmonary edema, bleeding, and vomiting blood.
Theories include the idea that bootleg alcohol could be the source of the fatalities, or that chemical pesticides could be to blame.
In many cases, toxicology tests were not conducted post-mortem because the toxicology machine was reportedly broken. It appears now to have been fixed or replaced, as officials said Friday the tests had now been performed and they were awaiting results.
"There are no problems of contaminated or adulterated beverages as has been falsely said [by the media]," Tourism Minister Francisco Javier Garcia told Fox News on Thursday. "We are the ones who have taken the samples, multiple samples, from kitchens, rooms, water, minibars, etc. This testing includes the Bahia Principe resorts, the Hard Rock resort, and others."
Reports of Sickness Continue
Meanwhile, hundreds are still reporting becoming violently ill via websites such as TripAdvisor or iwaspoisoned.com, a consumer crowdsourcing website that tracks food-borne viruses.
While some level of "traveller's diarrhea" can be expected when visiting the Caribbean, the sheer number of the reports is striking, and it's clear many people — though not all — are describing something more alarming.
Casino.org readers were also reporting their experiences this week.
Half our group got sick at Hard Rock Punta Cana," said one. Stay away for real!! I believe all these stories. No doubt about it after going Jun 13- 17… just got back and wife and sister in law still puking and diarrhea."
Another described the symptoms suffered by her husband, which tally with those described by relatives of the deceased, although her husband was one of the lucky ones.
"After day 2 he fell so ill with respiratory distress, fluid in his lungs and head, hot sweats, extremely high fever, and felt like he was literally on his death bed," she wrote.