Betting Analyst Doug Kezirian Joining Only Players Network
Posted on: October 27, 2023, 05:32h.
Last updated on: October 30, 2023, 02:22h.
Betting analyst Doug Kezirian, who has long-running ties to Las Vegas, joined Only Players — an upstart sports wagering content platform.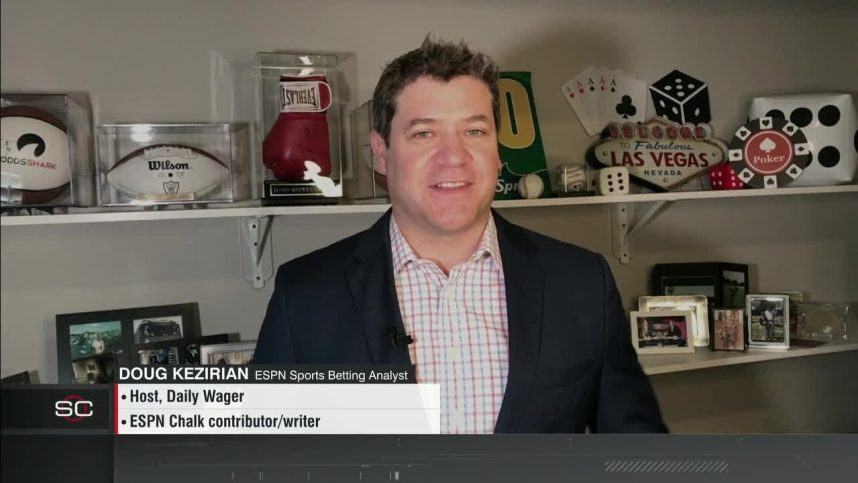 Kezirian, who was previously with ESPN for over a decade, will be Only Players' primary host and is reportedly receiving equity in equity in the company.
Doug joined Only Players as Chief Content Officer, Senior Betting Analyst and main on-air talent to launch 'Wager Watch with Doug Kezirian' in Las Vegas," according to the Only Players website. "His two decades of broadcasting experience, half of which with ESPN, merged with betting acumen and insider access, make him an industry unicorn."
Only Players is Kezirian's next act following an 11-year stint at ESPN, which included him playing a pivotal role in bringing the "Daily Wager" show to life. He was one of dozens of on-air personalities laid off by ESPN earlier this year in a round of cost-cutting moves by parent company Walt Disney.
Kezirian Could Make Only Players a Player
As sports wagering has emerged from the shadows and is now permitted in 35 states and Washington, DC, there's been an increasing intersection between gaming companies and media entities.
Some of those pacts have borne fruit, others are in the wait-and-see stage, and others have been failures. Specific to Kezirian and Only Players, as yet, there are no signs of direct marketing or sponsorship accords with sportsbook operators. That could come at a later date, but Only Players can leverage Kezirian to potentially drive traffic and get eyeballs on his daily 30-minute show that will be accessible via podcast.
Kezirian is an able bettor, as evidenced by the fact that he won $58,000 in the 2022 William Hill College Football Challenge and almost $300,000 in an NFL contest.
Only Players is reportedly looking for a linear television partner, according to the New York Post.
Kezirian Experience Matters
Kezirian could be a coup of Only Players in another way. He was essentially the architect of "Daily Wager" just weeks before his departure from the network was made public, ESPN boasted of the show's soaring ratings.
In another arguably questionable decision, ESPN announced in August that it would move "Daily Wager" from Las Vegas — the sports wagering capital of the US – to Bristol, Conn. Headquarters. Before that move, which occurred on Sept. 7, the program had broadcast from a 6,000-square-foot studio inside The LINQ Hotel on the Las Vegas Strip for the past three years.
Kezirian, a Los Angeles native, moved to Las Vegas for a sports director position with the local ABC affiliate. He remains a resident of the city.